The power of delegation on hive
---
I have been looking at the way some account have been on the hive blockchain and still the growth in their account is so slow to the extent that the new account that is been opened after ward is doing great in growing fast, not that they don't have what it takes to also have the rapid growth but most have been ignorant of what it could be and how it is been done, so I will be talking about that now and it will be so good to check it out.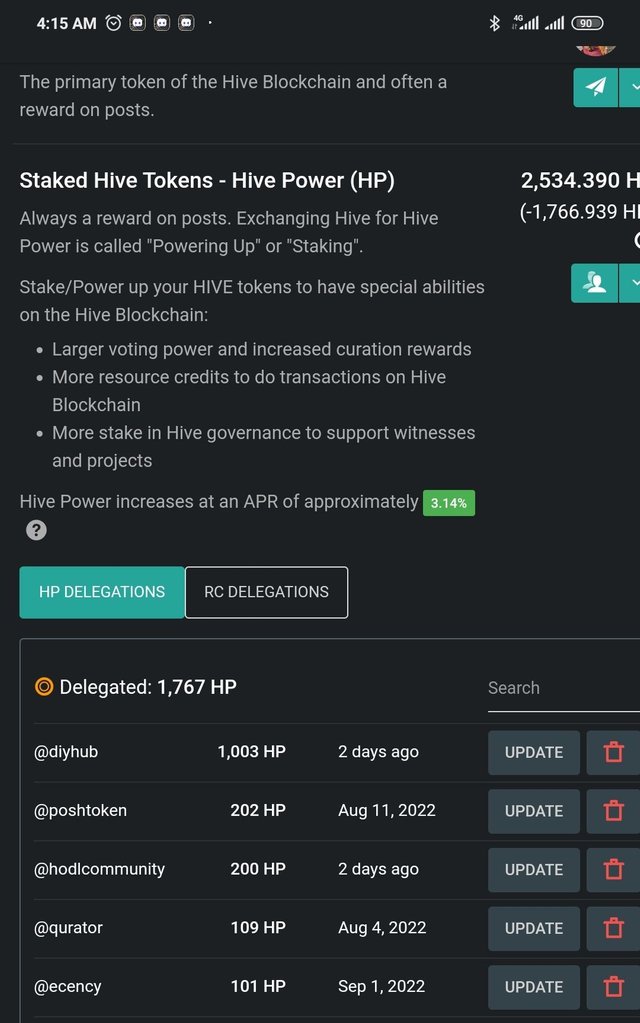 I remember when I join hive I engaged slot in the activities that is available and this improve the reward which I do see in the space of week now I have some hive power which is close to 3000hp, I have been checking out how this might bring reward for me everyday then and I noticed one can get through joining curation trail. And with this the amount of Hp generated daily will be much, there are other ways to get daily reward and this one will be able to get liquid hive.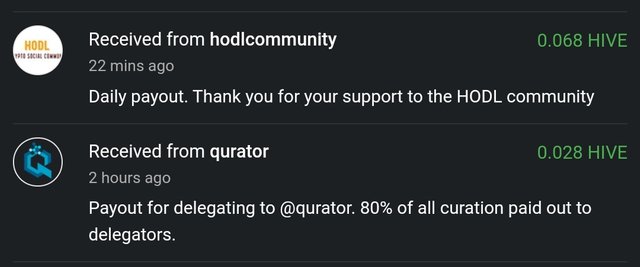 I am taking about delegation ever since I learnt about delegating and getting daily reward from delegating, my ways of seeing hive increased even if I don't write post and can continue earning hive and this won't affect anything, this has helped me so much and I had to increase the number of people I delegate to just to be able to get more reward and honestly speaking I got more reward even with the price of hive I still get more and it has been great.
Screenshot are taking with my phone
Posted Using LeoFinance Beta
---