Rising Star on NGR! + Giveaway!
---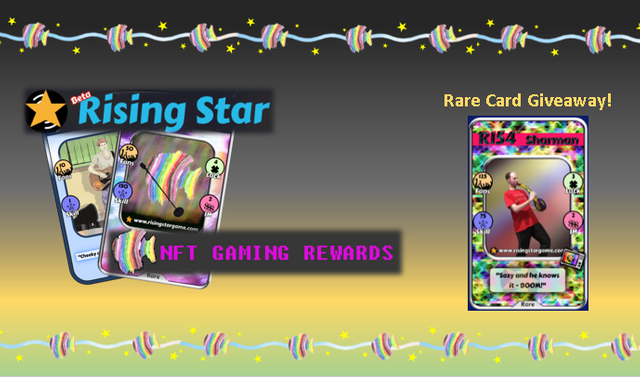 Rising Star Game
If you are into Hive Blockchain games, then you must have heard or read something about Rising Star at least once.
Rising Star is a play to earn music career game. You'll start as an Illegal Busker, earn and save $STARBITS which you can use to buy card packs.
It's easy to start, if you don't have a hive account yet, you can create one for free using the link provided in the game's homepage. If you are an existing hive user you can use you account and start earning.
Below is my referral link. I'll be happy if you'll use it :D
NFT GAMING REWARDS (NGR)
NGR is an new discord server that targets to gathers and gives incentives to NFT gamers. We are hosting events and giveaways where members of the community can win tokens and NFTs. We also give incentives to people who have successful invites.
Our goal is to create a community with enough members to be able to partner up with many NFT games. The larger the community gets, the more partnerships will be secured, and the more partners we have, the more incentives for our members.
What are you waiting for? Come join us and start spreading the news! Use the discord invite below:
RISING STAR GIVEAWAY
To join the giveaway, you must do the following:
Upvote this blog
Tag a friend in the comment box
Ping me in our discord server. My username is: SAITAMA#8057

---