Sorare October 2021 Results & Earnings | Sorare #4
---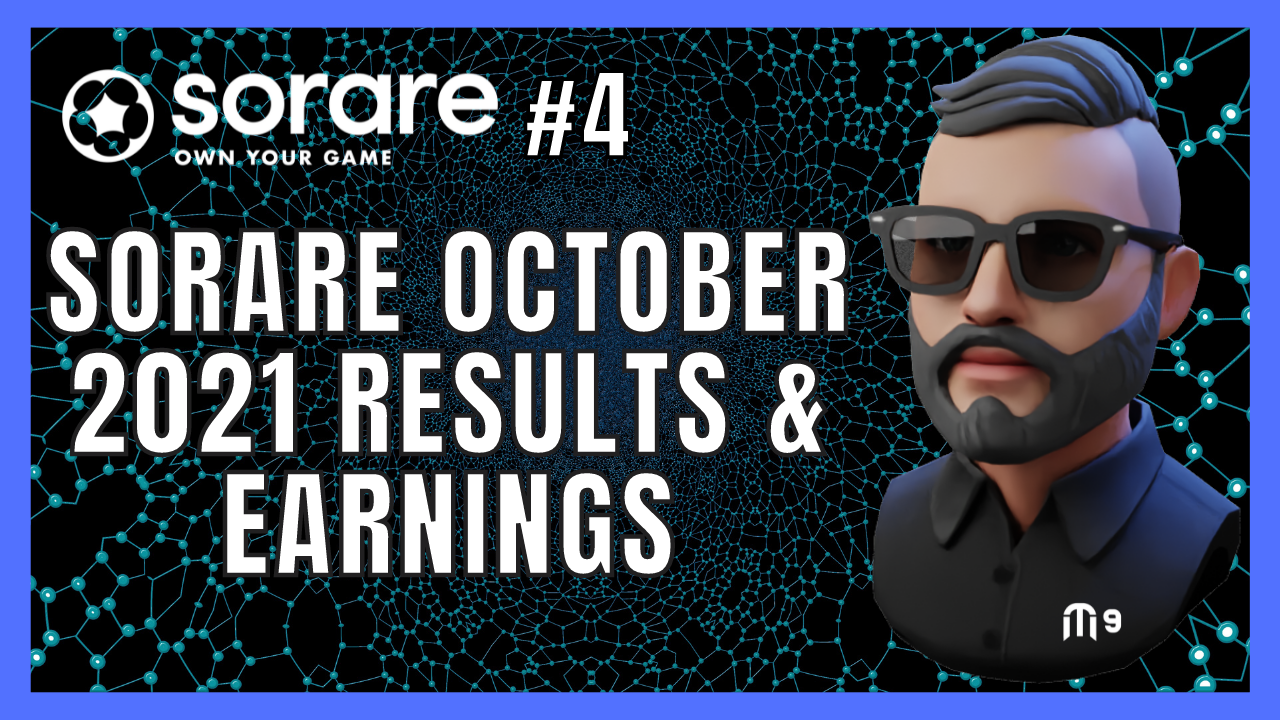 Another month has gone by in my sorare journey, and I will closely monitor and transparently share all my earnings in sorare via these posts.
Sorare Deposits – October ($500)
Over October, I deposited another $500 into the sorare. With the release of the Bundesliga, new UI updates, and the prices decreasing during the international break, it was a good time to bolster my gallery. This takes my total deposits into sorare (since I started) to $806.
November 1st Gallery Value - 0.39 ETH ($1665)
October saw me start to add rare cards to my gallery. These rare cards allow me to compete in a higher division, particularly the All-Star Rare division. What makes this division unique from the All-Star Limited division is you can earn ETH prizes for meeting specific threshold points in the gameweek competitions; hitting 205 points guarantees you 0.01 ETH ($42), and hitting 250 points guarantees you 0.02 ETH ($84). The sorare team has previously mentioned that they will be doing away with these threshold payments in the future, but no concrete date has been set. Therefore, while it's still around, I decided to build a team to hit these thresholds.
October Gameweek Rewards - 0.0489 ETH ($206)
I had a good run in October and won 3 rewards. The beauty of winning these rewards is the team that won these rewards are relatively cheap to the whales I am competing against. I have subsequently sold the three cards I won as they didn't have a long-term place in my gallery.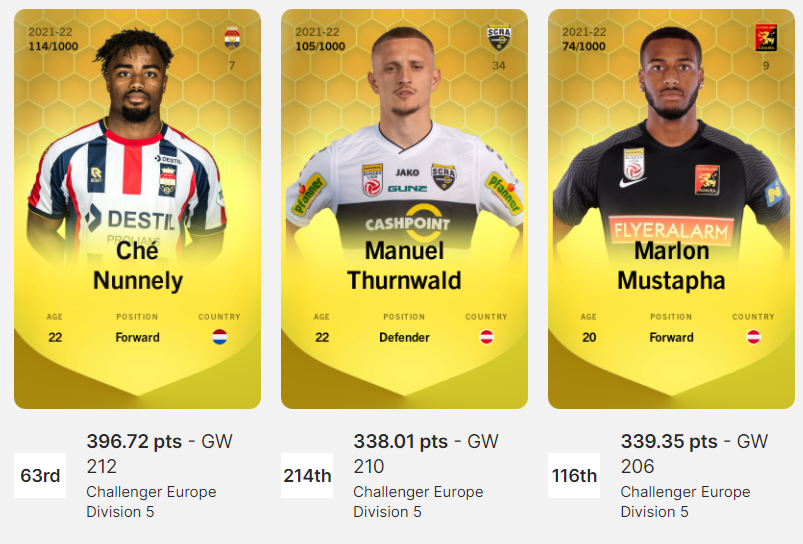 October Trading Earnings - 0.0038 ETH ($16.35)
This month was challenging in terms of trading. I did a lot of trading and flipping of cards, but the prices of Limited cards were decreasing as their supply increased. Therefore a lot of cards I got rid of were at a loss. Over the month, I sold and traded 39 cards for a total profit of 0.0038 ETH ($16.35).
October Affiliate Earnings - 0.0009 ETH ($3.89)
Best month yet in terms of affiliates signing up under my referral link. Seven people signed up under my referral link, but only one person went ahead and purchased five Limited cards via the Auction Market. The reward card I received I sold for 0.0009 ETH ($3.89).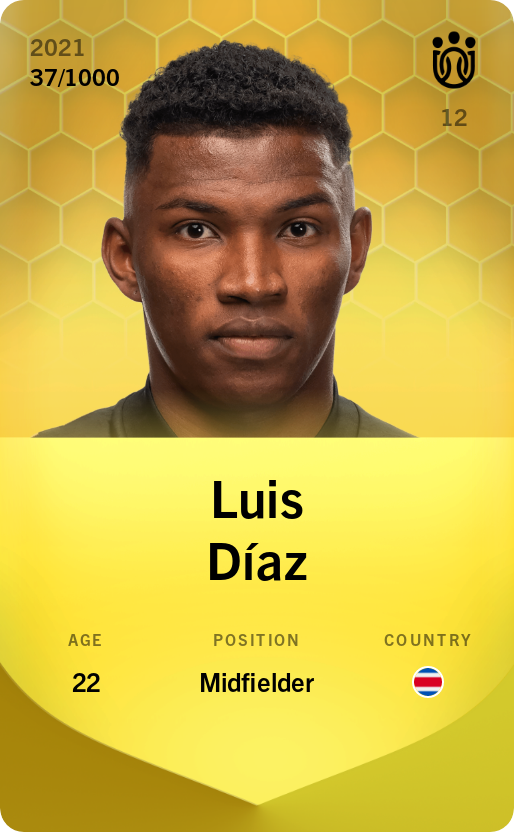 sorare has improved its free-to-play tier, and I blogged about how people should make the most of it. If you are uncertain about sorare, you should first try the free-to-play tier to familiarize yourself with everything related to the game.
October Earnings
My earnings for October are:
| Source | Earnings |
| --- | --- |
| Gameweek Rewards | $206.00 |
| Trading P/L | $16.35 |
| Affiliate Earnings | $3.89 |
| Total | $226.24 |
Conclusion
While the trading was a lot more challenging over the month, this was made up by finally landing my first rewards in sorare. Also, I have trimmed my squad a bit, gotten rid of a few cards, and am looking to cut further to focus on quality rather than quantity. I also have a small liquid ETH balance (0.0913) in my sorare wallet to purchase players for this coming weekend's games.
| Date | Gallery Value | sorare ETH Balance | Gallery Total | Deposits | Total Deposits | ROI |
| --- | --- | --- | --- | --- | --- | --- |
| October 1st | $878.00 | $0.00 | $878.00 | $306.00 | $306.00 | 287% |
| November 1st | $1,665.00 | $393.00 | $2,058.00 | $500.00 | $806.00 | 255% |
The ROI has decreased slightly over October, but overall, I am still happy and enjoying my time with sorare.

If you to try out sorare for free, please use my ref link. sorare is a Blockchain-based fantasy football (soccer) game where users may trade NFTs, participate in tournaments, and fight for prizes worth thousands of pounds...every week. It essentially combines Fantasy Premier League with NFTs. Using my ref link, you can get a Limited reward card after winning 5 Limited card auctions. This is pivotal in getting you started.
---
Thank you for reading, and I hope you have a good rest of the day!
Follow me on these other platforms where I also post my content: Publish0x || Hive || Steem || Read.Cash || Noise.Cash || Twitter
Posted Using LeoFinance Beta
---