Investing in Thunderswap and earning Comos .
---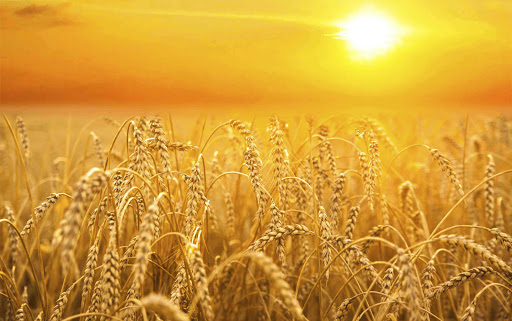 If you take a look at bscscan.com, and hit the "resources" tab there is an option where one can find the complete yield farm list running on bsc. You wouldn't believe how many farms are out there, some of which are the definition of fraud and the end result is a glorious rug pull but there are also some hidden gems like #cub and maybe, just maybe #tndr (Thunder Swap).
A few days ago I read a post from @azircon who had just discovered and jumped in on the Comos farms that offered really high APR at the time (they still do) and thought that it would be a good idea to diversify a little regarding yield farming.
And by diversifying I mean not to be entirely invested in the CUB farms and dens. So I bookmarked Comos page to check it out later on and started digging all the yield farms that have been launched the past 30 days to see what they have to offer.
The reason is pretty obvious. APR is dropping significantly after 30 days or so and it's not really worth it.
Most of them are replicas of the Goose farms. Almost identical. The only thing different is the name of the token and the rate that the tokens are mined per block.
I was a bit disappointed to be honest.
That was until I found the thunderswap.finance farms. I bookmarked it too and start digging to see what this is all about. As you can see the moment I bookmarked it TNDR token was sitting at $4.86. At the moment of writing it is cruising at $7.3...but I'll get to that later on.

The project launched about 2 weeks ago and frankly it is just another token one can farm. And while the UI and most of the options are the same as 90%+ of the yield farms out there, they have implemented some cool additions that I'd like to see on Cub as well.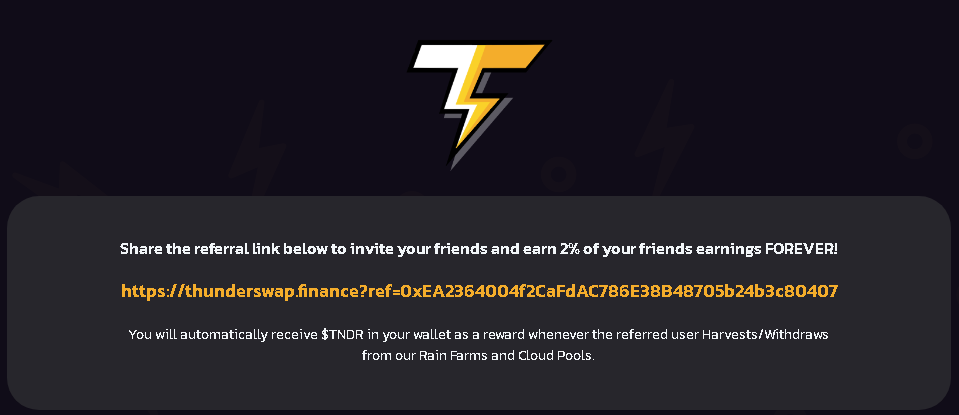 One of which is the on chain referral program. That means that if a new user wants to invest in TNDR and uses a referral code such as the one I'll drop below (shameless promotion) https://thunderswap.finance?ref=0xEA2364004f2CaFdAC786E38B48705b24b3c80407, I will earn 2% of their earnings FOREVER. Which is pretty cool if you ask me.
Now I don't know if @khaleelkazi likes the idea or not nor am I speaking on behalf of the Leo team, I just know that usually referral codes are an incentive for people to further promote good projects like CUB.
Another thing that made me invest in TNDR is that they are very active both on Twitter and Telegram. They celebrate little milestones such as 5 mill TVL, they are helpful and they want to innovate.
Their project is listed on Coingecko and on Coinmarketcap, and earlier today they were added on DappRadar too. They've passed the TechRate audit, have applied for the Certik Audit as well which usually takes days before the evaluation. All the above are signs of a team that want their product to be successful.
Next week "Storm pools" will be launched. Essentially these are pools or more likely "dens" where one will be able to stake their TNDR tokens and earn BUSD...BTC...ADA...etc which I also think it is really cool and a nice way to grow their TVL which at the moment of writing is close to $7 mill. Not bad for a 2 weeks project.
And now some price action.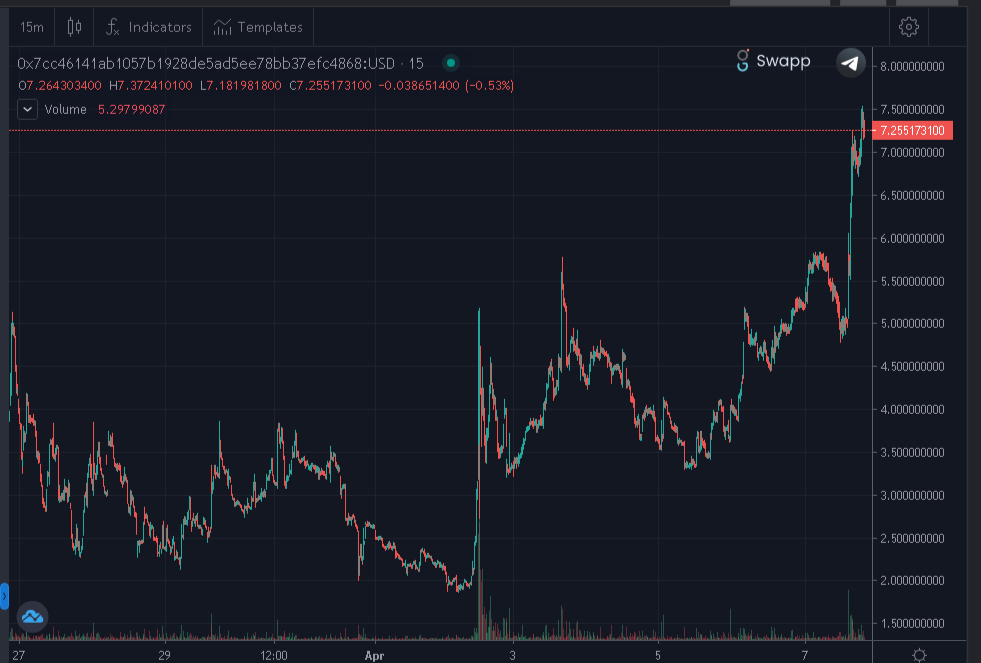 The chart looks pretty "healthy". Price bottomed out ~ $2 since that's what happens when bots and high APR farmers get out of the way and dump the tokens they farmed the very first days when APR is insane, and ever since then it steadily goes up creating new higher floors.
What drove me to invest in TNDR is that as I was checking at what Comos farms have to offer I stumbled upon this.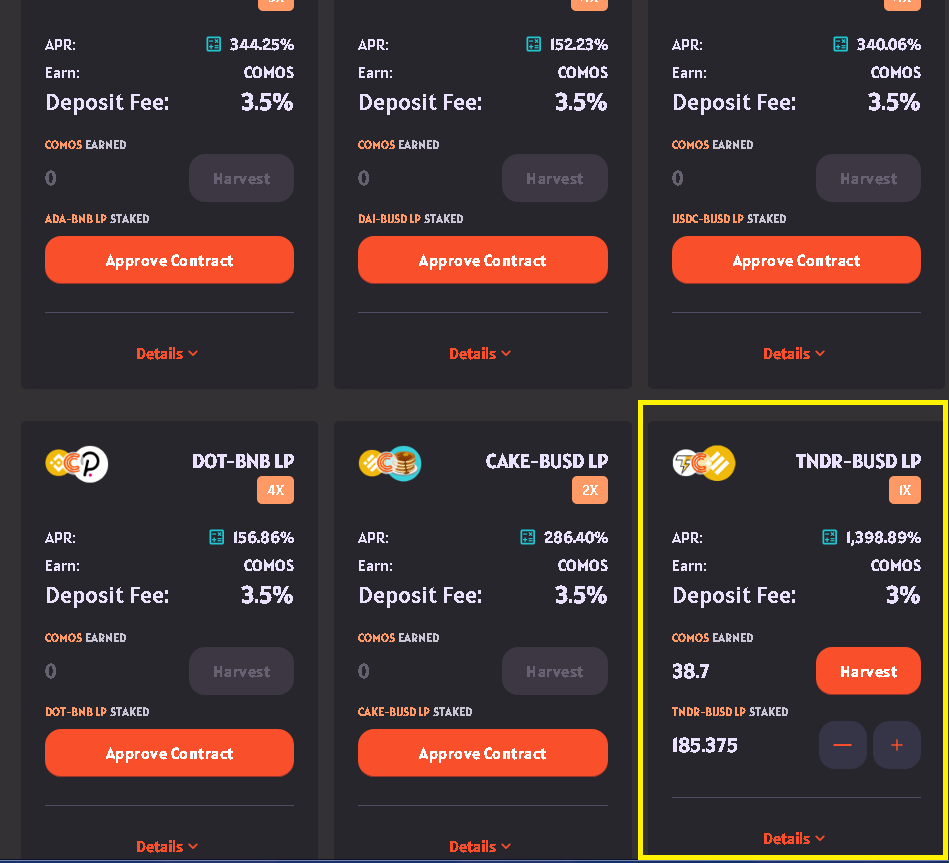 I don't know if this is some sort of collaboration between the two but this is how I found about TNDR in the first place.
So I decided to jump in that pool. I bought $500 worth of TNDR at the price of $4.85, payed about $30 for fees which I covered in less than 7 hours since the APR was ~4K% when I entered the pool and the coolest part is that not only I hold TNDR but I also earn COMOS. That's the reward of the pool.
The price of COMOS is ~$1.72 and I am earning about 24 per day. That's about $39 dollars per day for a $1000 dollar investment. Not bad. Not bad at all.
Now none of the above is financial advice and you should always DYOR but if for some reason you think it would be a good idea to throw some $$$ in TNDR, do it by using my referral code. OK? I won't say it twice. Kidding of course... or maybe not...
That's all for today fellas. Oups TNDR just spiked at $7.50 already...I have a feeling that it could be a hidden gem. Who knows...we shall see.
Final words. Not every project you see out there is going to survive. But we aren't here just for survival, right? We are here to also make some serious gainz.
Eventually projects that will innovate will thrive. Cub is definitely one of them. Maybe TNDR too...maybe not.
Have a good one people.
Image
Cheers!
Posted Using LeoFinance Beta
---