BACK TO MY HIVE BLOG/ HIVE GOALS
---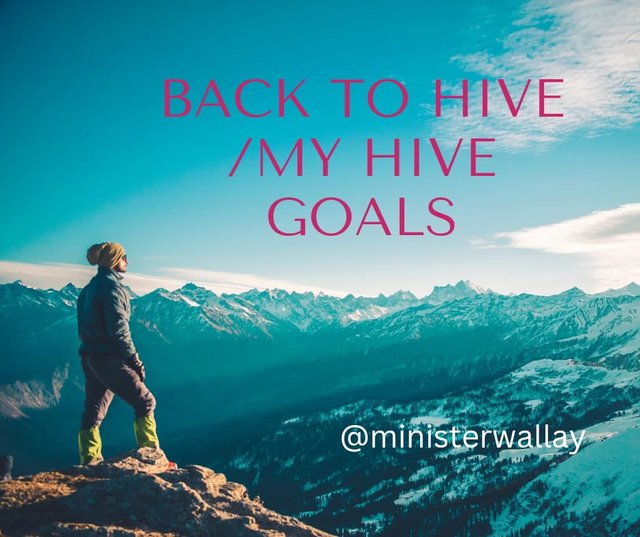 )
designed on canva
Hello everyone, it's great to be here again, I have been away for a while now due to my business, I am into sales of phones and laptop accessories, it has really been tedious for me, having to make provisions for my family.
It has not been easy, but I am happy I am back here on hive and I am ready to go on and explore this world😃.
MY HIVE GOALS
I joined hive in November and I have just made my introduction post ever since, but now that I am back I think what my priorities are on hive is to
first, make engagement here on the platform: I believe with quality engagement I can push forward here, and also make up for the past months i wasn't active.
HIVE POWER: I have come to understand that hive power is like a position someone has on the platform, and with hive, power determines one voting power and the rest, with Gods grace by the end of this year I will want at least 300hp, I will try to create at least 3 hours for hive even with my busy schedule, and I know it will be possible with determination.
Followers and following: I will have to do my best here, that's all I can say, my activeness on this platform all falls to my dedication to it, it might not be easy at first which I know, but I know I can do it, the way I have heard some people around me talk about hive, this made me decide to step up my game.
Most of my time will be spent in business then I will divide the rest for my service to God and my engagement here on hive, I know with time I will get to that peak here, with the right guidance that is.
its nice to be back here, I hope to get any correction and guidance as i continue on this hive journey.
Thank you, guys
see you in my next post
---