1 new Legendary Gold Foil added to my SL NFT collection
---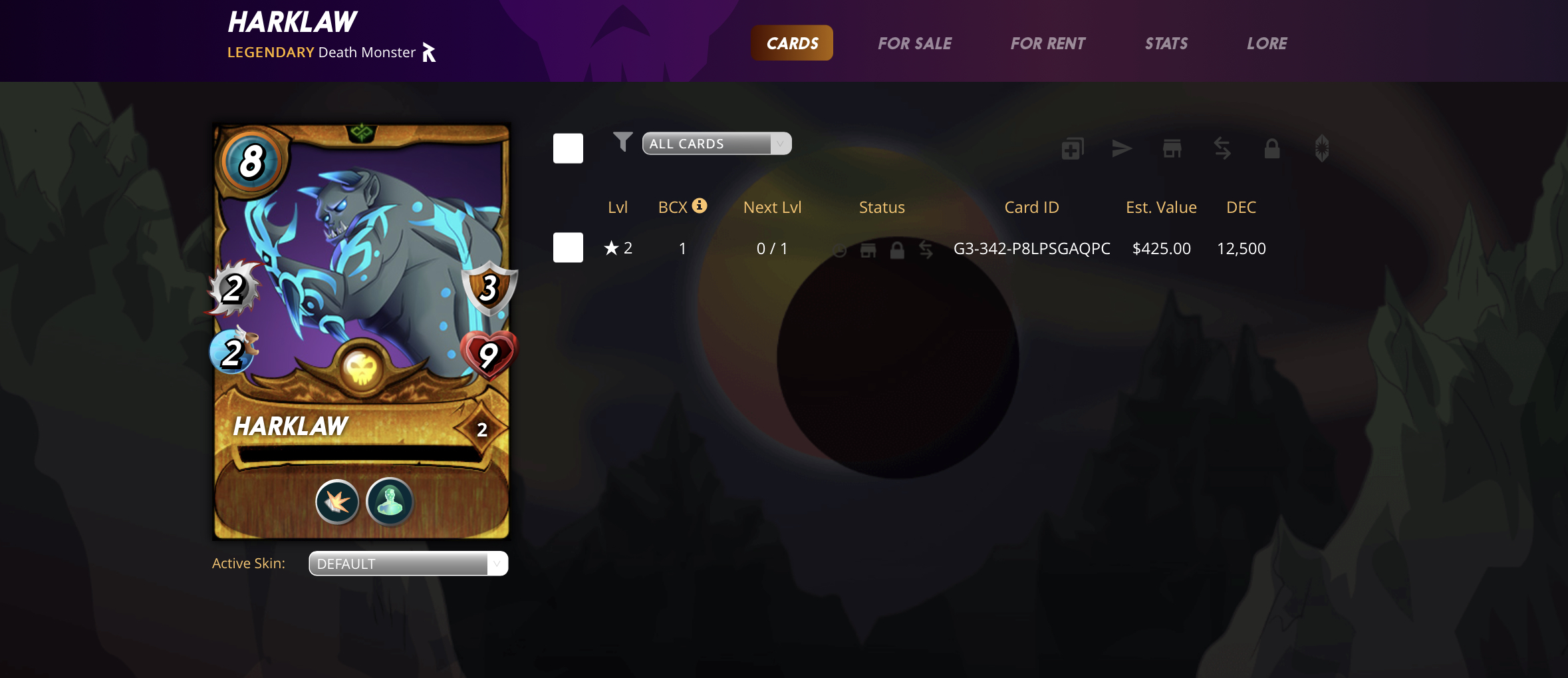 Celebrate with me as I add another Legendary Gold foil to my SL cards collection today. Funny thing is that I was at the point of lashing out about getting tons of potions every daily quests for the past couple of months then boom, Legendary gold Harklaw popped in my rewards! How sweet!
And it came just at nick of time. With this addition, I now sit comfortably within Gold 2 tier even after renting out my GF Legendary Dark Ha'On. Before, it was a struggle for me to remain in Gold 2 tier at seasons end because I have to choose between renting out my GF Legendary haon for about 18-20$ and opening 22 loot chests instead of 26 if I rented.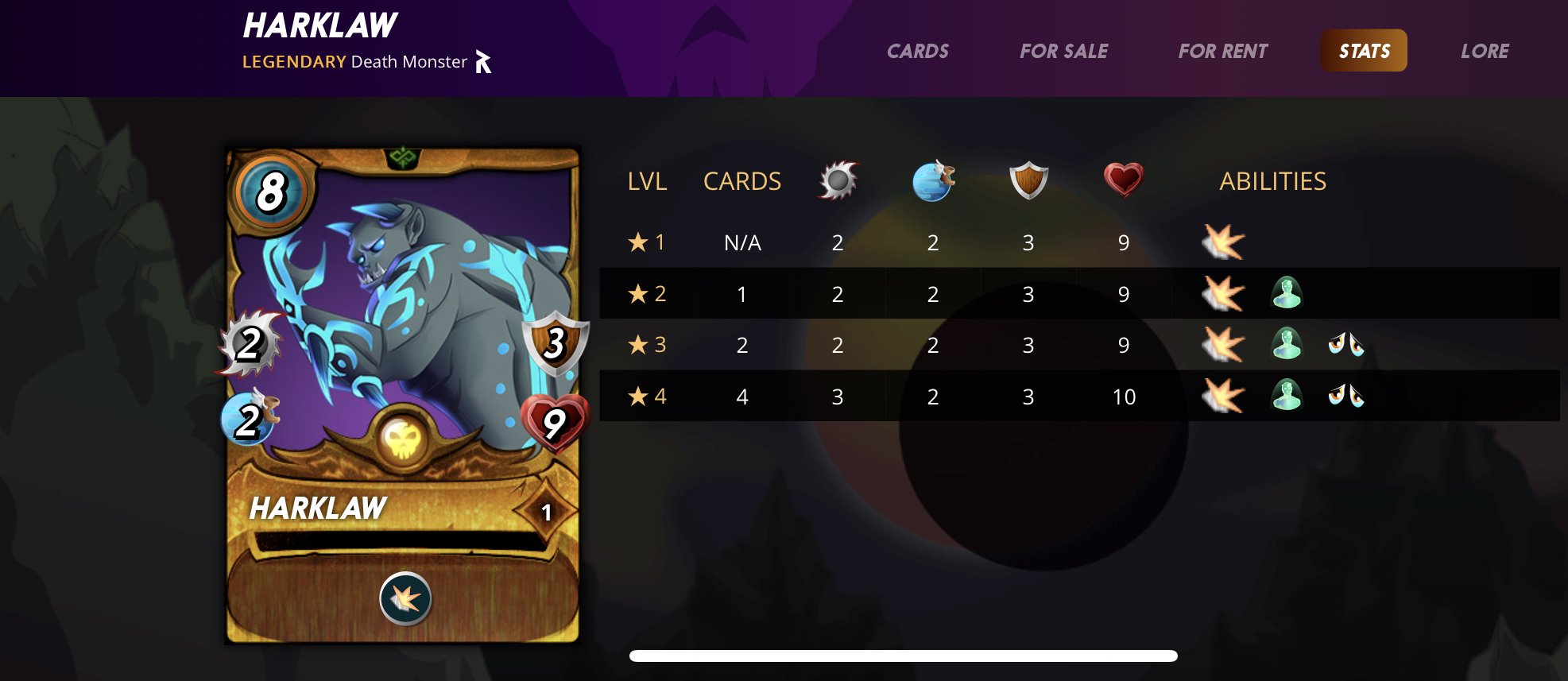 I always chose to rent anyway, with the belief that it's not the amount of chest you get to open that matters but the quality of the chest. With this latest addition, that's not my headache anymore, now I can rent out my card and still stay in Gold 2 tier.
I'm now a proud owner of 2 legendary gold foils! My first legendary gold foil was Dark Ha'On, priced at about 50$ back in the day, now worth $5000. The legendary GF Harklaw is worth $420 presently, I wonder how much it'll be worth in a year or two with only 500 in circulation if no more gets printed. Time will tell.
Also, my SPS airdrop amount just went up by some counts so it'll be nice to see how many more gets added. Season quests ends in about 24hours, I'm excited to be opening 26 loot chests instead of the usual 22, who knows what might come forth from 4 more chests? I wish y'all goodluck with your seasons rewards.
Don't forget, battle till you drop!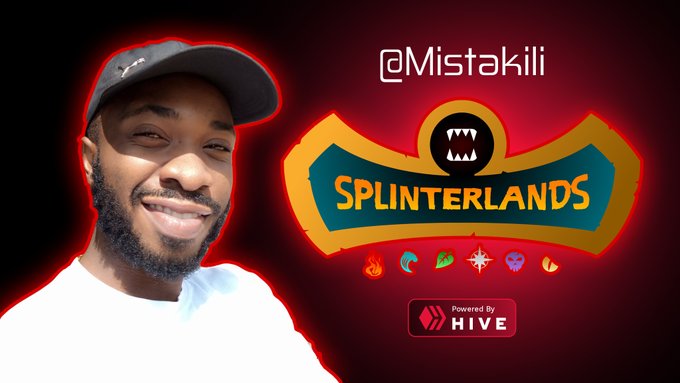 Posted Using LeoFinance Beta
---