El Salvador will make history today
---
Today, We Raise Our Toast To El Salvador As Bitcoin Becomes Legal Tender in Few Hours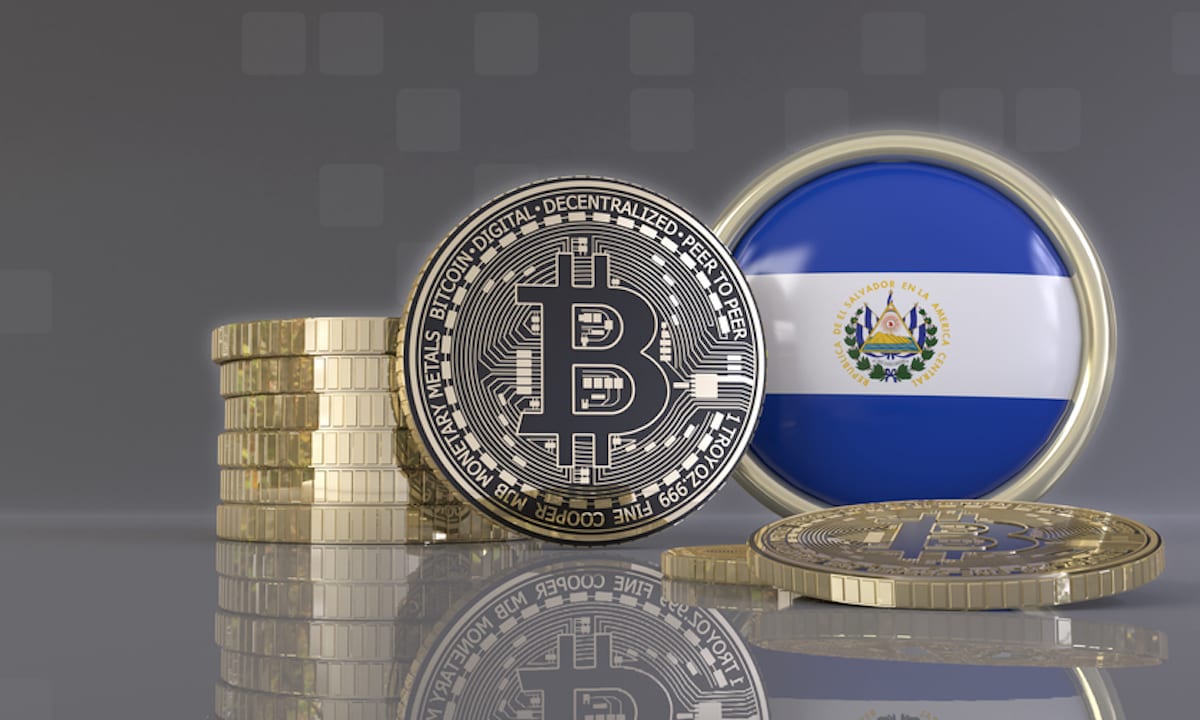 source
Today is such a big day in Crypto! Bitcoin is going to become a legal tender in few hours in El Salvador. Many people don't seem to realize how great the impact of this is on crypto and on the world at large. There are few things I love about this move and I'll share them accordingly.
I honestly love how El Salvador has taken pragmatic approach in ensuring that this new monetary installment is as user friendly as possible by installing close to 1500 Bitcoin ATM's around the city according to Bitcoinmagazine. This just makes life easier for people in the country who want to send and receive funds from abroad without incurring ridiculous fees.
I also love that the El Salvadorian govt has procured $150m in funding to facilitate easy swaps between fiat and Bitcoin so that merchants who want to trade their Bitcoin for fiat immediately will be able to do so seamlessly.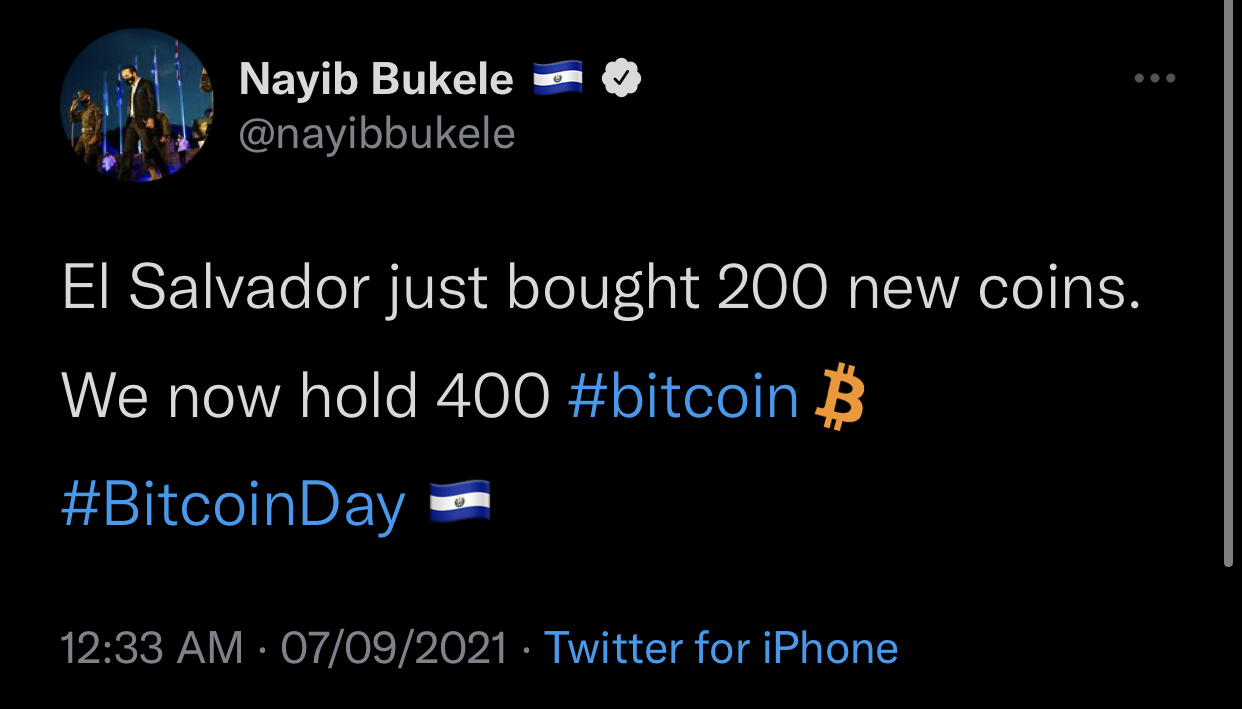 Source
It was also disclosed that EL Salvador now holds 400 Bitcoins in its treasury, I see this as leading by example, 400 Bitcoins in today's prices is worth over $20m. An idea that became a plan is now turning out to be a reality, it's amazing to see.
Also, every El Salvadorian citizen will be airdropped $30 worth of Bitcoin today, all they need to do is download a designated wallet (Chivo) for this purpose to receive the airdrop, surely after following the sign up process. It is expected that some will cash out while some will hold and some will buy more.
I think this is where the education of the technology comes into place, more than anything else, I wish the government has applied enough pressure on educating the people especially in regards to the advantages of a deflationary currency plus the disadvantages of volatility so that no one is surprised.
Also, I hope there is more information about keys usage so that the young and old know the importance and best practices to save their keys. This is a potential mega bubble year, $30 worth of Bitcoin at $50k May become 60$ if Bitcoin doubles which is still very possible before the end of the year. In solidarity, the crypto society have suggested that everyone involved in crypto buy 30$ worth of Bitcoin which I think is cool.
The interesting thing is that though this might just be starting with El Salvador, it is definitely not ending here, there are many talks of Latin American countries following suit. This bold and progressive move from El Salvador is going to change the world forever. As more people are ushered into the world of Bitcoin today, many will also become inquisitive and exposed to other cryptos that exist, as the snowball effect rolls off, it's a win for all.
With all this happening, I can't help but think "When Nigeria" my country?
Posted Using LeoFinance Beta
---