Federal Reserve rate hike/crypto and crisis
---
The Federal Reserve increased interest rates by 75 basis points. This is the fifth increase this year. The rate is now 3-3.25%.


source
The idea is to help inflation, which is affecting all of us – but the prior rises did not quell inflation so I doubt this one will. What about the impact on the economy - will it help it or crash it?
After the slow of the world's economy during the 2 years of the pandemic, it would be great if we see a change which could boost the economy. However, in my humble opinion an increase in interest rates will neither boost nor bolster the economy if spending slows down due to the current level of inflation.
For example, there is currently an energy crisis in Europe. Most people including myself already received a projection for upcoming energy bills. In most cases it is 2.5 to 4 times or more than last year. Spending will most certainly be curtailed unless there is government intervention again - which has not proven to be a good thing for very long.
If the immediate reaction in the markets-as shown in the charts below- are anything to go by – it seems as though we are heading into tougher times.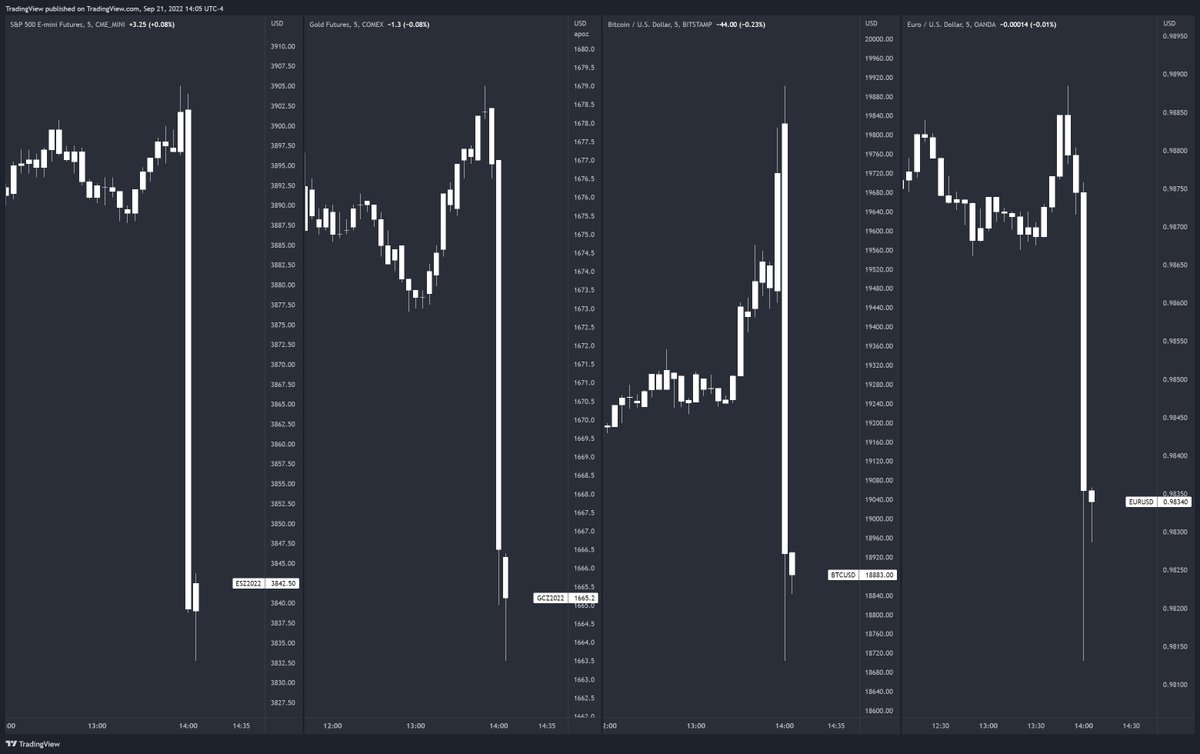 source
Bitcoin tanked by almost $1,000 in the last 24 hours. At the time of writing it is $18,529.65. It does not seem as though we can say anything definitive about Bitcoin if interest rates keeps going up. The price might rebound in the coming weeks but the trend has been downward since the last 6 months.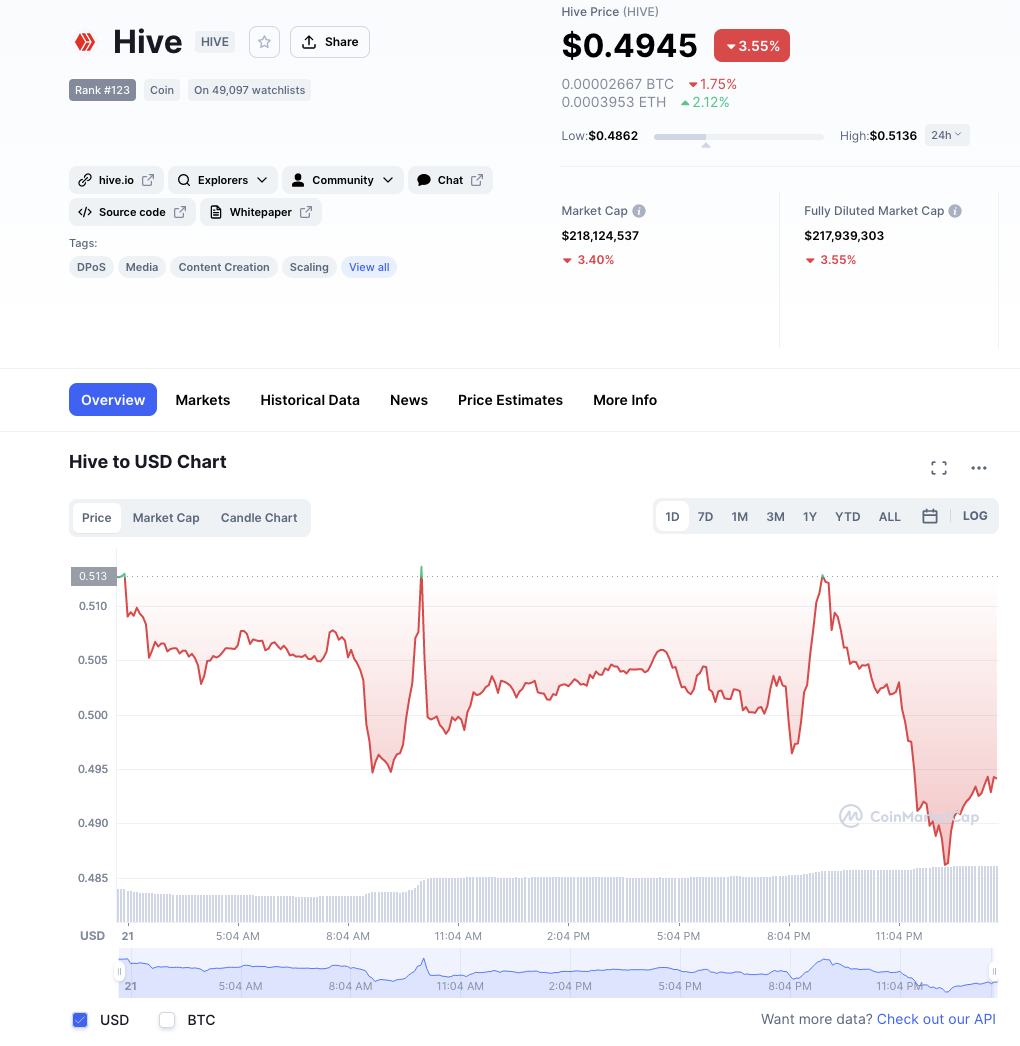 source
Hive is now at $0.49. For many, this will be another opportunity to buy. The fluctuations in the market will always bring opportunities for some and commiseration for others. However, as Hive users we should see this as an opportunity as we are not just speculators.
The million dollar question -
Where/when and how will this end?
Only time will tell.
Posted Using LeoFinance Beta
---