Poverty, financial goals and how to live comfortably within your means
---
Hello Hive.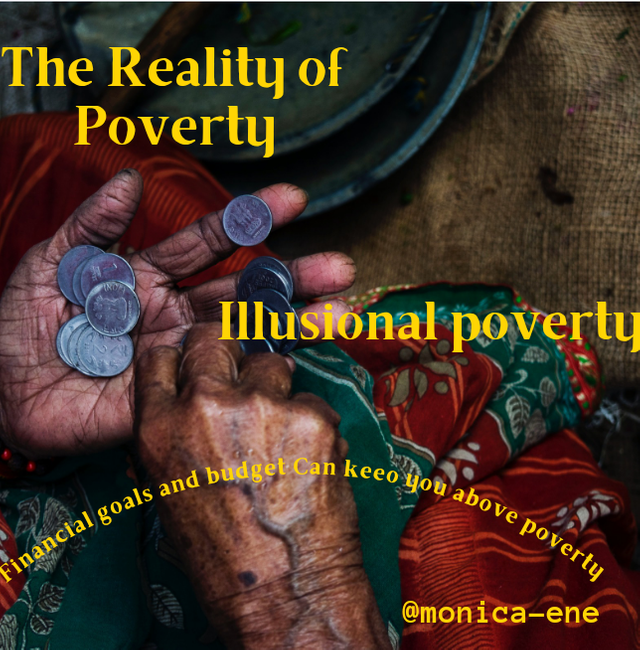 There is a sheer difference between being poor, having an illusion of poverty and been rich enough to live a comfortable life.
We all know the reality of what been poor could mean and how hard it is to live by such kind of life, so we look into the other sub topics.
Having an illusion of been poor is a state of the mindset where even if you have more than enough you won't buy expensive things
for yourself always thinking that it will all be exhausted.
For instance you have $4 and can afford some quality lunch without causing an infringement on your finances, instead of visiting a restaurant and enjoying some quality services you chose to buy street food, fanta and doughnut for the price of a dollar, keeping $3 to yourself which probably gets lost in the bus and you are not so concerned because that loss didn't cause a harm as it balanced your budget without any pain.
You feel satisfied that at least you have some cheap food to hold your stomach.
Not many people believe that living a comfortable life is wealth on its own.
You can afford to pay all your bills without a headache including impromptu or emergency spending, you are prepared at all times and can rescue situations with some cash.
This is the first state of been rich.
It can be a bit difficult to achieve this if you do not have s constant financial plans that works for you.
Financial plans keeps every budget in check, you won't have to spend money needed for hospital bills on some useless vacation to the moon that will create an emergency where someone gets hurt and you become too poor in am instant to save the persons life.
Financial plans and budgets are some key ingredients needed to live a comfortable life and just in case you have more than enough you don't have to constrain yourself from eating a quality life by having the illusion of been poor mindset.
Some level of comfort can boost your productivity and creativity.
Posted Using LeoFinance Beta
---