Sometimes bad weather lets you grab a deal
---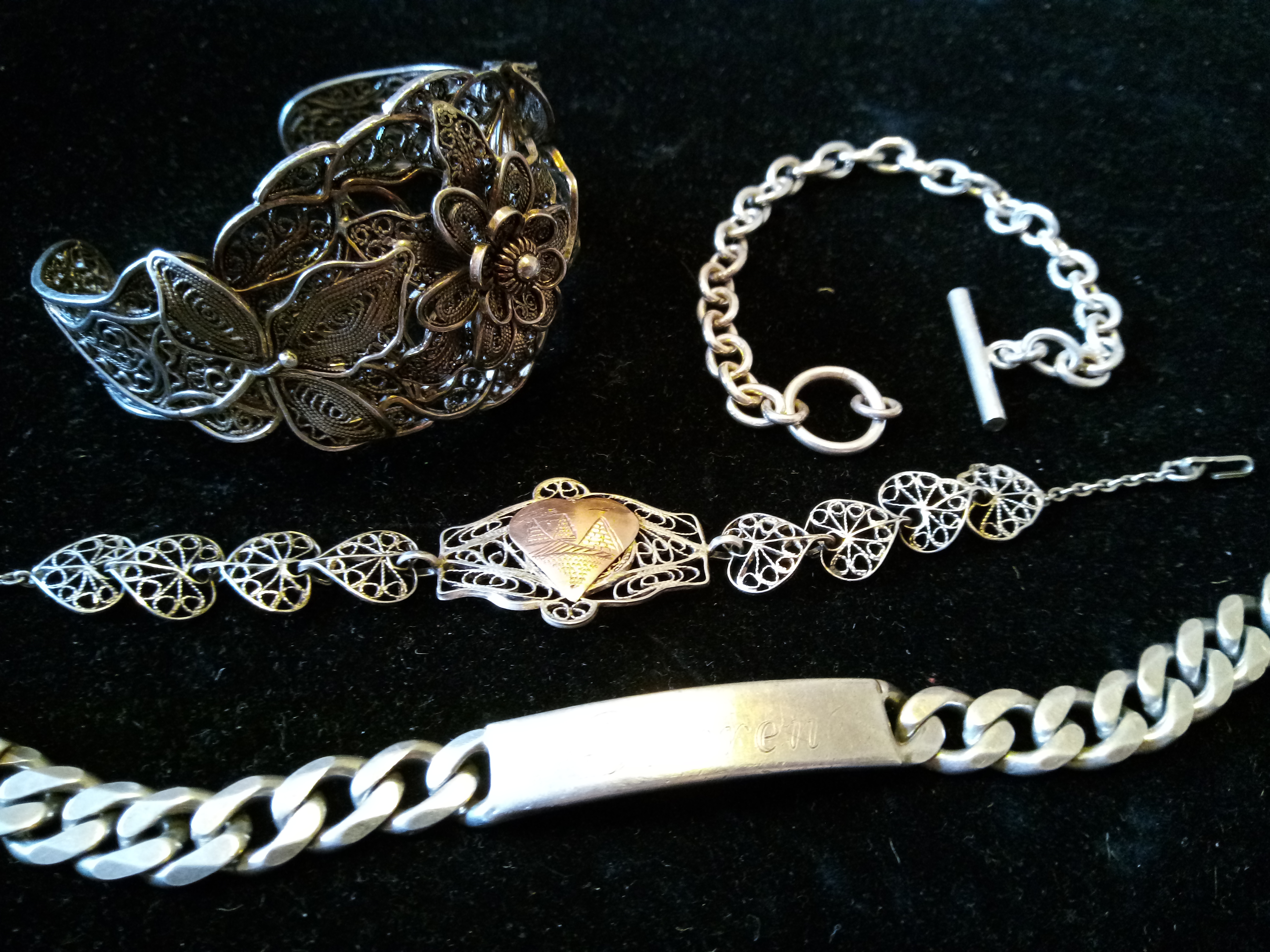 So it has been market day and it was blowing wild weather with a shower that wouldn't quit this morning but make good with what your dealt, i always walk around the market before i setup my stall to see if i can grab a bargain and i picked up this small assortment of silver jewellery.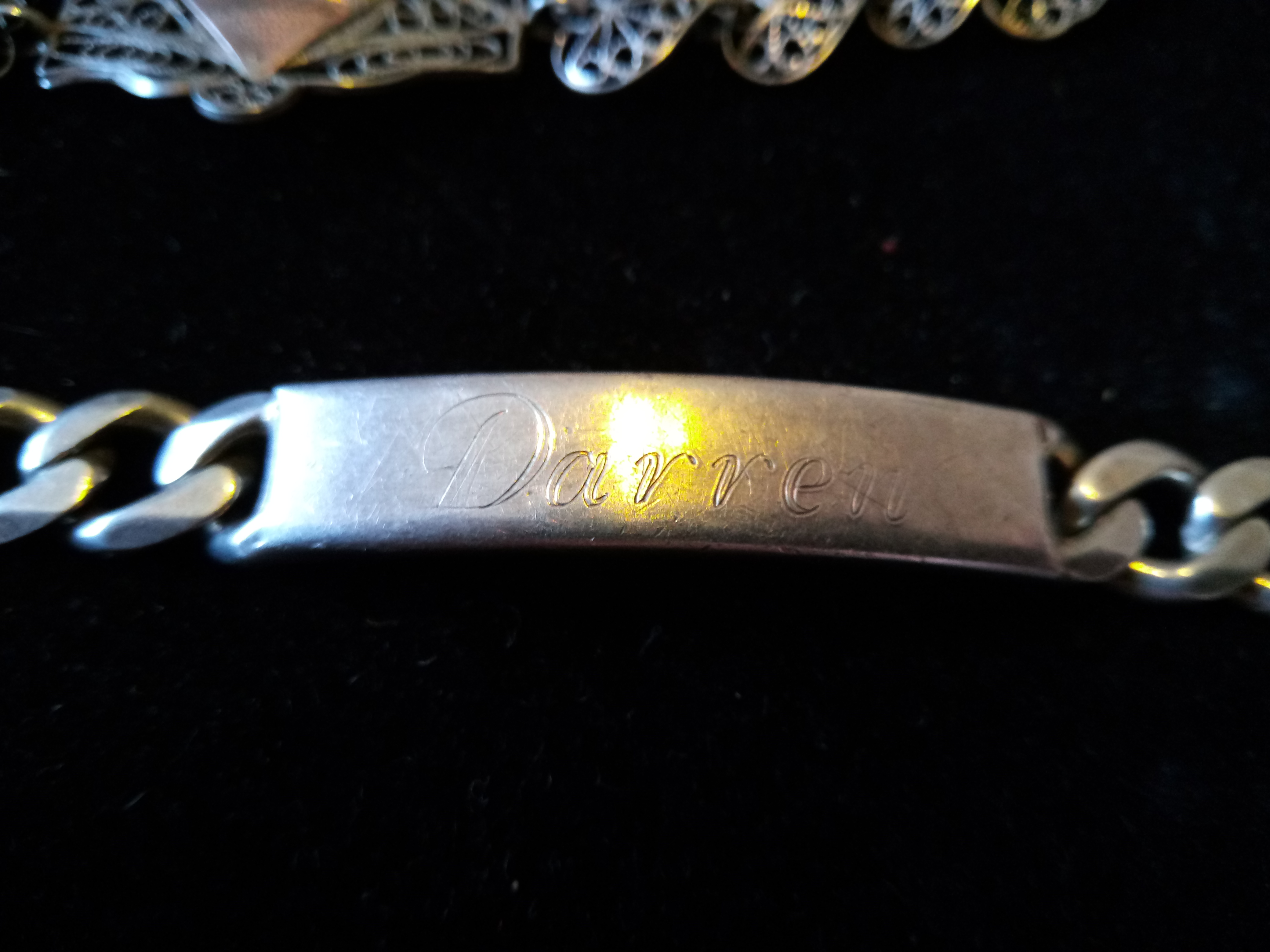 The first item i got was this bracelet, now i know it aint great when trying to sell a bracelet with a name on it but this can be remedied with a sanding and polishing which i will cover tomorrow.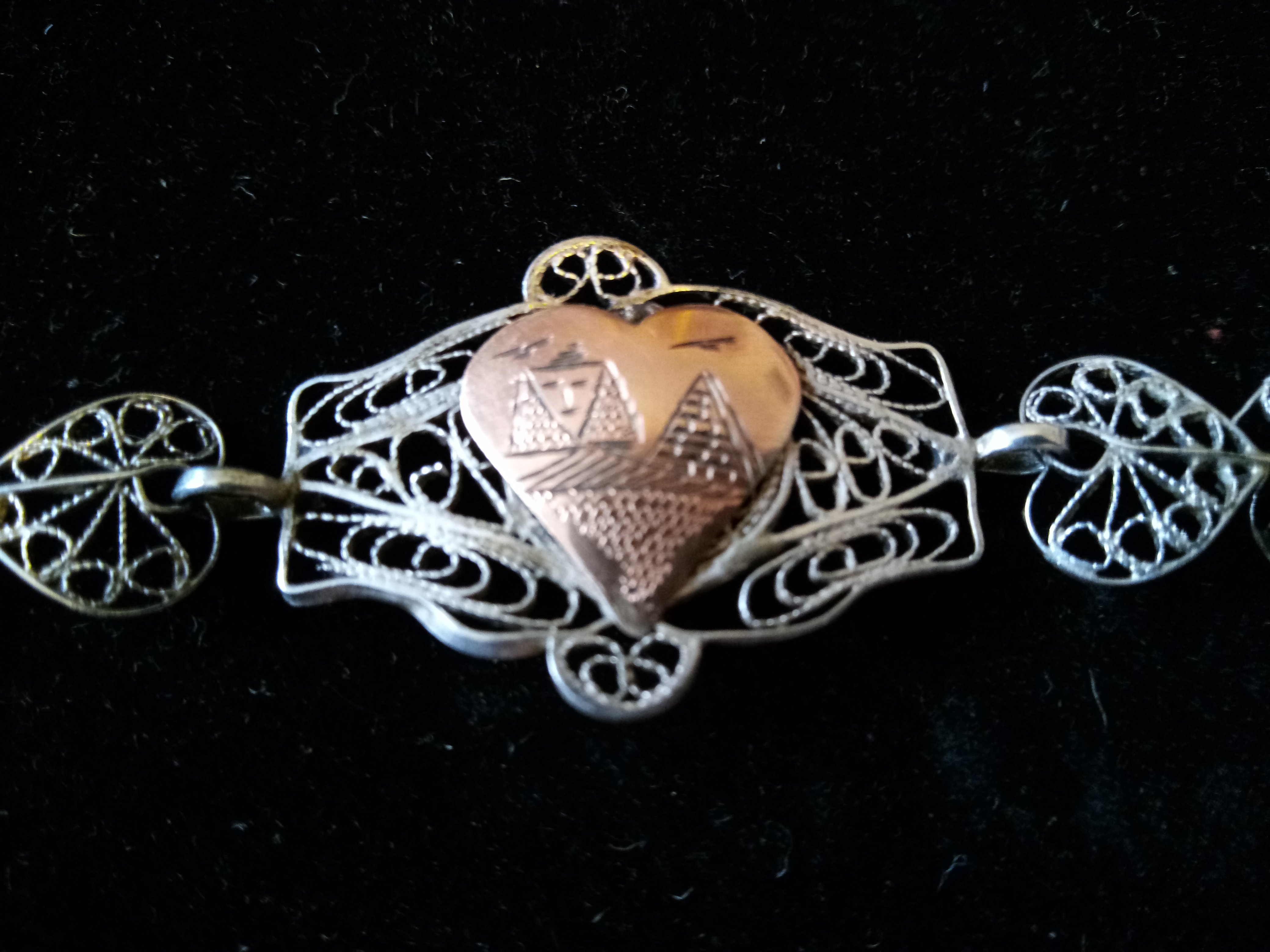 The next item is a filigree style bracelet with a gold flashing on the front with a pyramid design, i looked at the hallmark and i seem to remember it was Cairo hallmark which would make sense.
This is my favourite bit of jewellery as it has so much detail on it and is an amazing piece of filigree with flower on the front,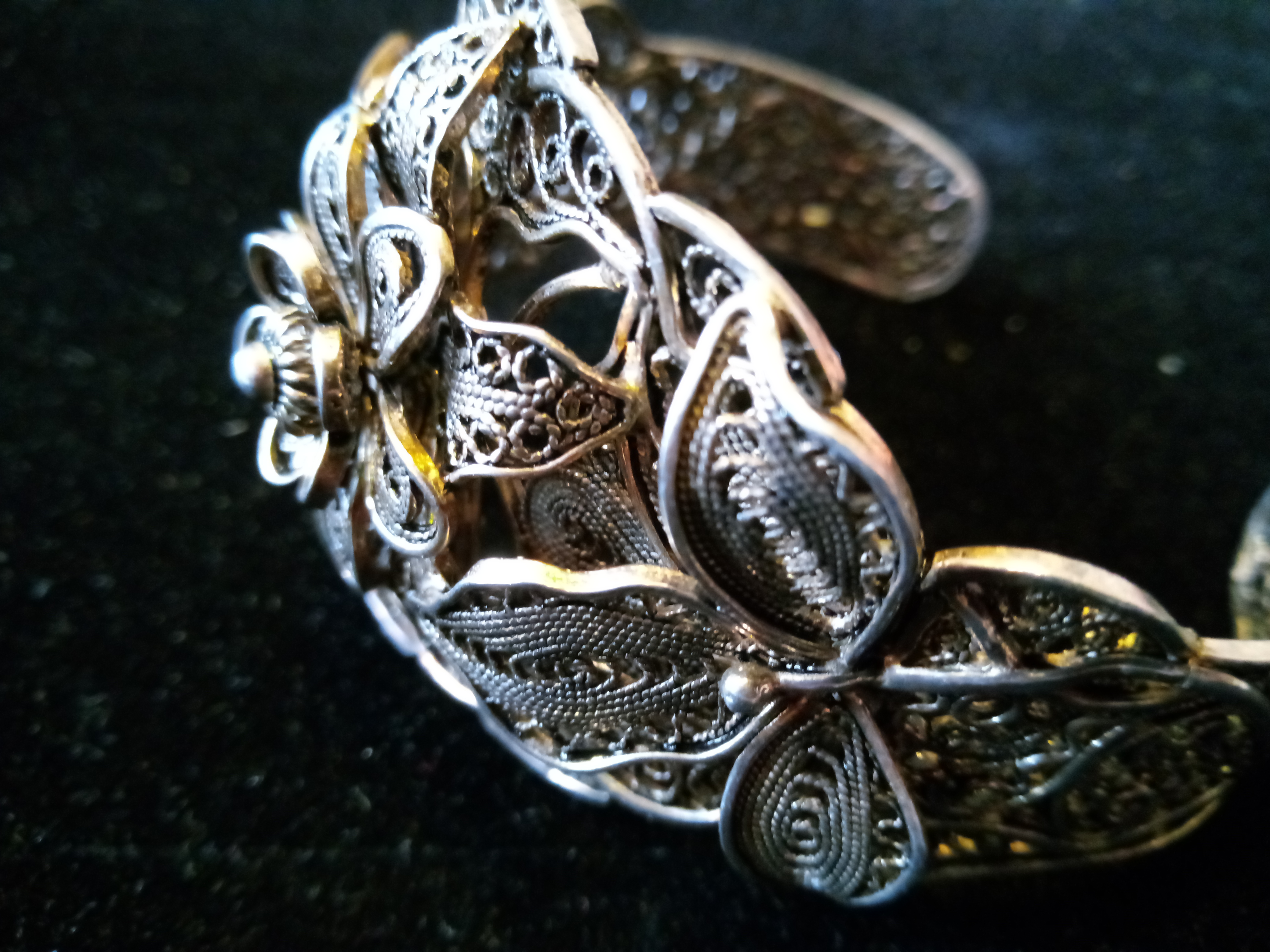 leaves on the side but it ain't just one layer and you can't really tell in the pics but it would be a stunning piece for any lady.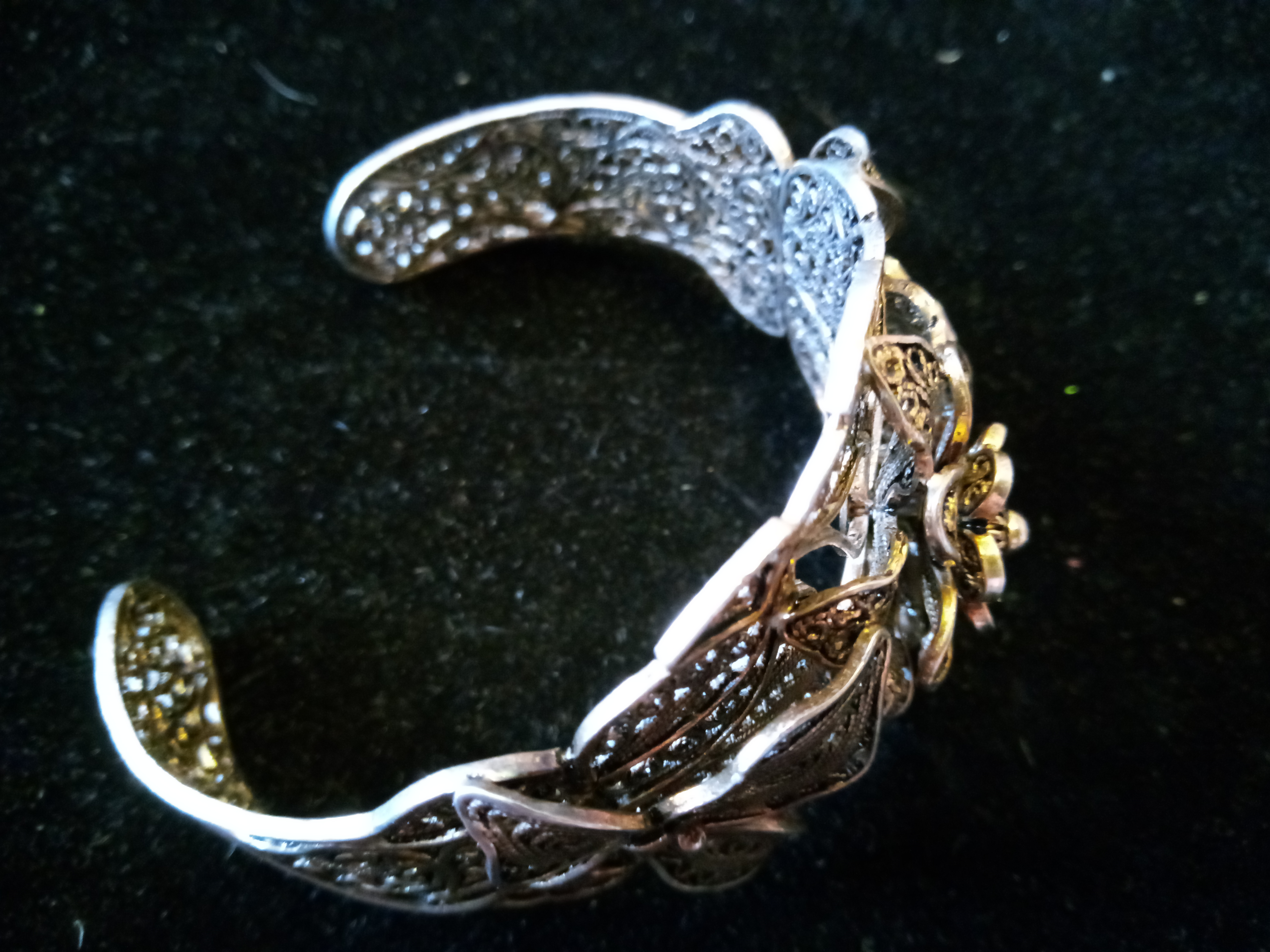 The cuff design has a nice flex and is easy to slip on with a elegant design.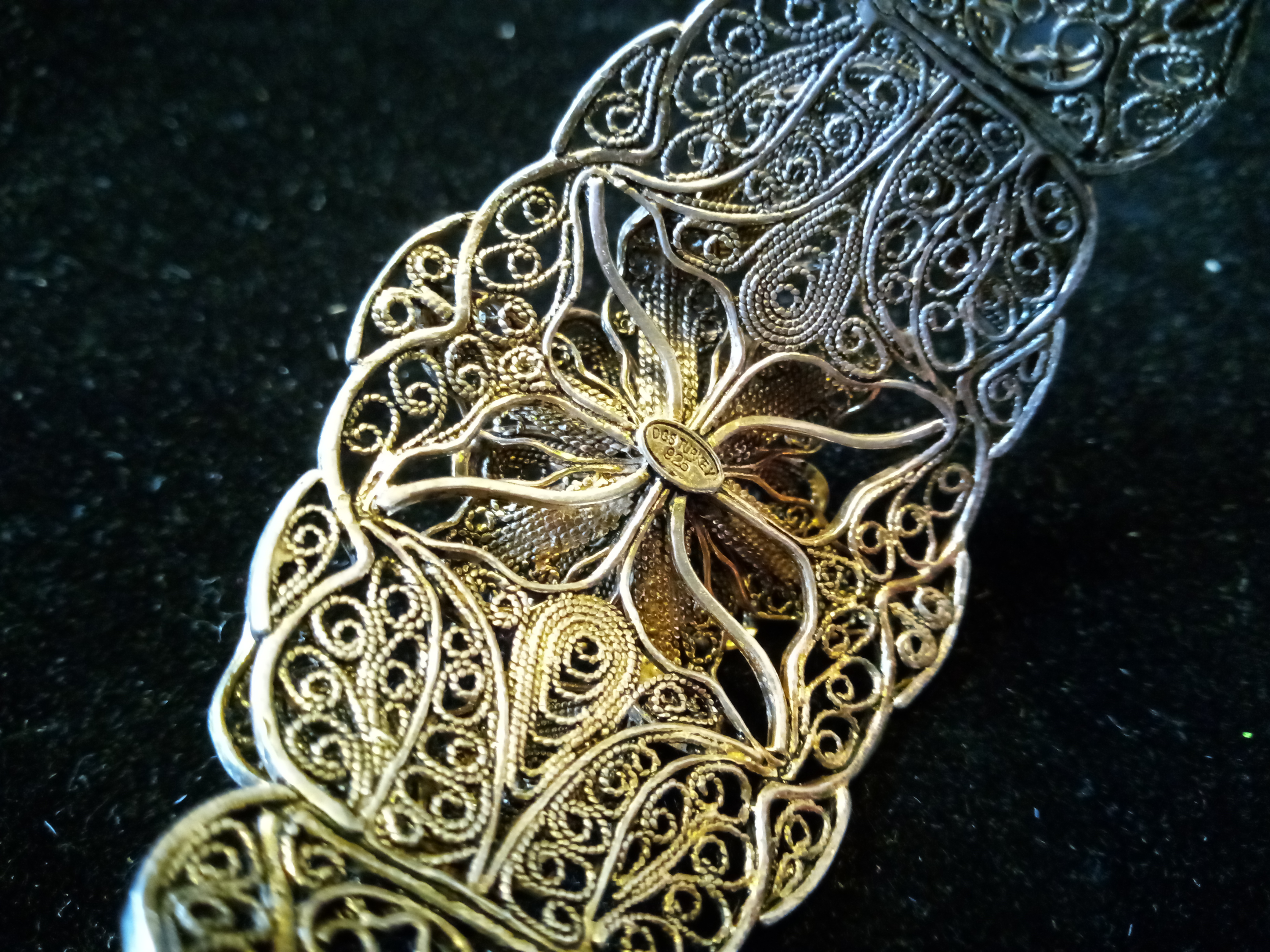 on the back it is stamped DGS Turkey 925 and i have given it a quick google and lots of similar items have come on etsy for £100 plus but i think etsy is over priced and roughly half the price would be more appropriate.
Tomorrow i will be going over the cleaning and sanitation of the objects and nice jewellery deserves to sparkle and shine, so the moral is because its raining doesn't mean you can't make money.

Posted Using LeoFinance Beta
---