Chain Chatter Podcast ~ Leo & Hodl Contest 13
---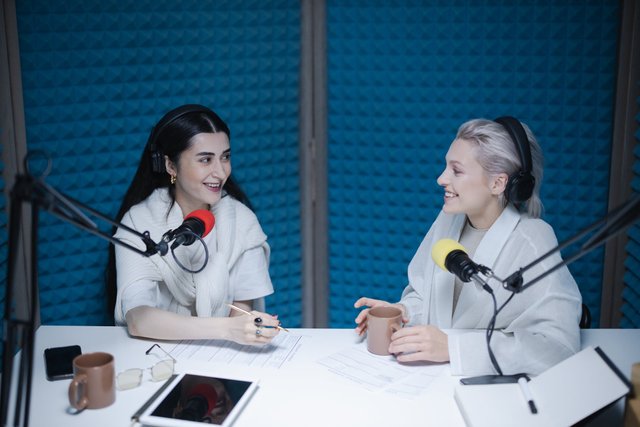 Cuttonbro studio
Chain Chatter is a new weekly pod ad initiated by the LeoFinance team. The Podcast is held every Thursday where at least two founders of dApps are invited to have a live chat in the Web3 industry, basically to explain the projects they have undertaken and what it entails.
The Podcast goes live as launched via the threespeak platform. To get more exposure to new ideas on the Web3 industry, the chain chatter is where you should be to share a concrete wave of knowledge on what has been built in the industry.
What topics can be added to the episodes?
To make the chit chat more encompassing, I would suggest that topics on building a permanent crypto economy for nations should be held.
This has been a challenge over the years and governments of nations are still fighting the usability of crypto currency and that has affected the escape from poverty level of most individuals in nations of the world.
Hence, developers of such projects as dApps and any other relevant and economy driven idea should be made to discuss the chatter.
Who can be the next guests?
There many experts that may be invited as guests on the chain chatter show to make them share a view on what could be beneficial to the world at large. For me, I would love to see the following individuals on show.
Nicole Muniz-Yuga Labs
When it comes to Crypto Punks NFTs, Nicole is the one to consider to talk or shed more lights on pop culture. Since the NFT projects began, the Punks have held sway and an investment in it could be of immense profitability to investors. He should hence, be a guest on the chain chatter.
Changpeng Zao - Binance
In the year 2020, these duo were recognised by Bloomberg on the outlet's '50 most influential people' list, has 6.7 million followers on Twitter and is known as the "richest man in the crypto world".
Changpeng is the founder of Binance, the world's largest cryptocurrency exchange. A show that has him as guest is not going to be a push aside, truly
Lessons From Previous Episodes
On one of the recent Podcast of the Chain Chater show, the topic on discussion was the Bear Market and how it could serve the purpose of building a new Crypto project.
I also learned that during the bearish run, one can #hodl and buy the dip, while waiting for the bull run so as to make more #ROI (Return on investment).
It was also part of the discussion that topics like Web3, Crypto and the Hive Blockchain were immensely touched.
Generally speaking, the presence of @TheyCallMeDan was very impactful to watch. You'd see the simplicity and experience being shared on the show. I feel like this Chain Chatter is a great asset to the Blockchain and must not stop anytime soon.
Permit me to invite to this quality weekly contest my good friends, @debbyrose and @cool08 to share their views. Guys, kindly read up the rules of the contest Here
Posted Using LeoFinance Beta
---