Using Focus To Get Results With ListNerds
---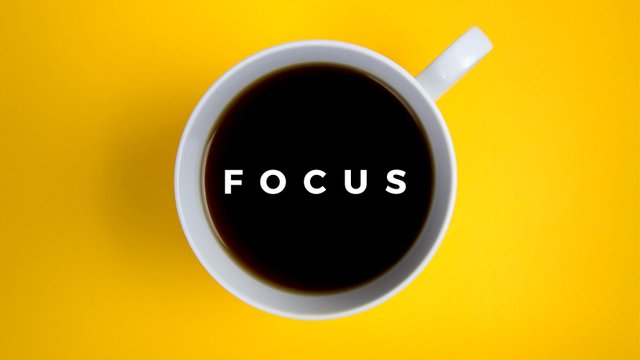 I want to improve my results and I think the best way to do that is to try and stay focused. There is the saying that where your focus goes, energy flows. The only thing stopping you from living the life you want is your focus.
I am going to try and just focus 100% on one thing at a time. I hope this will provide better results instead of focusing for example on many things at say only 20% each.

ListNerds is the world's first blockchain mailer tool that allows you to earn crypto by reading and sending emails. I am now over 6 weeks using the tool and halfway through the month of being upgraded and a premium member.
Here I want to share some of my goals and milestones that I have reached and some of my thoughts about trying to reach those goals. I hope this may help you in your quest to earn crypto with ListNerds.
Goals
Get on the Top50 reputation list
Get in the Top50 ListNerds richlist
Get in the Top50 CTP rich list on ListNerds
Be active and support the ListNerds community
1. Get on the Top50 reputation list
Getting on the Top50 reputation list is important because it is a measure of your overall performance on ListNerds. The higher your reputation is, the more things you are doing right on ListNerds. This will also translate into more trust when people click your emails and gain the upvotes that you require to earn more ListNerds.
To get on the list will require a reputation greater than 91.6. So as we can see the competition to stay in the top 50 is tough. This goal I have managed to achieve as I have reached a 100 reputation score and am placed 23 on the list.
I originally wrote this goal before I had reached it. However, it is important to have a good reputation in ListNerds so I will adapt it to Stay on the Top50 reputation list.
2. Get in the Top50 ListNerds richlist
This goal is going to be very challenging. To get on the Top50 ListNerds rich list you would need currently at least 512.438 ListNerds and it is increasing daily. So far I am at 357 ListNerds which works out at 69,6% towards my goal so far.
3. Get in the Top50 CTP rich list on ListNerds
This goal is important for me because having lots of votes to upvote and downvote content is a key part of being successful on ListNerds. It is important to have an influence on your votes and affect the payout of ListNerds.
Therefore I need to have a decent stack of CTP. Other users have recommended at least around 5000 CTP to get enough votes, so this would be my primary target after getting on the rich list.
To get on the rich list currently would require at least 1820.013 CTP. The benefit of having CTP here is also that you can earn CTP rewards too.
4. Be active and support the ListNerds community
This goal is important to me because ListNerds is a great tool that will support us all on our journey. For me, the journey is also important and I think that together we can achieve more than on our own. Therefore I want to support the community and help us all to be successful win/win.

The Importance of Setting Goals
It is important to set yourself some goals and targets in ListNerds because without goals, you do not control your destination. It will keep you focused and headed in the right direction. Be sure to set yourself some ambitious goals. This is because as Nelson Mandela once said, "There is no passion to be found in playing small and settling for a life less than you're capable of living".

What are your goals in ListNerds?
Previous ListNerds articles are here:
ListNerds - The Importance Of Staking CTP
ListNerds - Improving Your Reputation
Getting Nerdy with ListNerds - My Experience After 1 Month
ListNerds - Starting My Mailing Campaign
Signing up to Listnerds - First Impressions
Affiliate Links: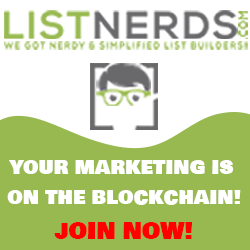 Posted Using LeoFinance Beta
---