BANNED in BRITAIN! - Bitcoin ATMs
---
It's a little odd that I missed any mention of this story on @leofinance in the last week although with the excitement of Polycub, I guess its understandable!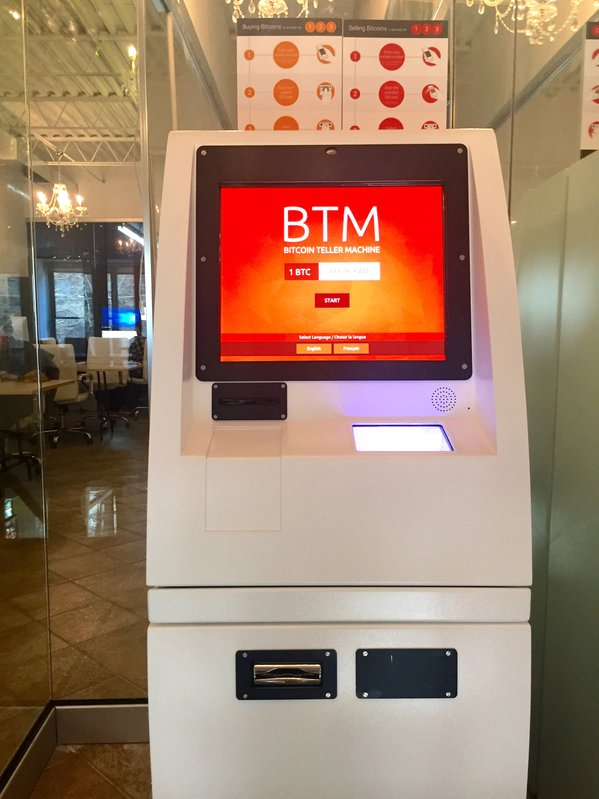 It is however big news in my opinion.
The UK's financial services authority, the FCA has ordered that all Bitcoin ATMs in the UK are operating illegally and must be shutdown.
There are actually only 81 machines operating in the UK as of writing according to coinatmradar.com but despite the lowly numbers, the ramifications are immense.
As always when it comes to Crypto, the FCA are playing the money laundering card but when licenses are not being granted to operate such machines due to the operators inability to achieve compliance, is there any wonder.
Twenty-seven companies in the UK out of 106 applications to offer Crypto services have now got licenses to operate but nowhere within that remit is the operations of Bitcoin ATMs allowed.
The FCA said in their statement that they will be contacting all operators of machines to reiterate their need to be shut down. No doubt along with letters explaining the huge financial penalties if they don't!
Looking upon this with some amount of positivity, I always see the fear in governments when they bring in new draconian attempts to regulate Crypto into obscurity, always under the pretense of 'protecting' users and fighting the criminal fraternity but the fool no one. All they care about is losing control of their current financial models and relinquishing any control.
I for one would love to see talks and discussions taking place between governments and the crypto world to find solutions to the discord and allow both systems to act in parallel and to compliment each other, at least until crypto and blockchain technology becomes the predominate model of financial operation, which I do believe will happen in my lifetime. I guess there is no wonder the establishment are running scared!
There is however, a responsibility on crypto users and blockchain operators to provide a certain amount of protection for their users and for the users themselves to conduct their transactions in a responsible manner. There need to be some form of regulation, as much the Anarchists out there would wish there not to be but without compromise, the screws will continue to be tightened.
This 'responsibility' brings me on to Coinbase and the fact it has blocked over 25000 addresses it has identified as being linked to Russian users and I find myself being torn between freedom on one hand, and complicity with sanctions and supporting the Ukraine on another. With the Rubles collapse and citizens of Russia struggling under the West's imposed sanctions, I can't help but feel there is a window of opportunity, despite being under terrible circumstances, to really show the worth of crypto in the face of a collapsing traditional financial system. However, with the Russian government basically closing down what freedoms of internet use its citizens have, perhaps this current advantage will be nullified and only go to prove how fragile our reliance upon the world wide web actually is.
Please let me know in comments if BTC ATMs are a thing in your country. I have no idea on their world-wide usage and would love to find out.
Returning to the UK, I do hope the government starts to find solutions and begins proactively seeking to work with the crypto community, as without a doubt, crypto is slowly weaving itself into the fabric of society at all levels. The cat is out of the bag, and no amount of pushing and shoving is going to put it back in!
Further reading:-
Posted Using LeoFinance Beta
---