SANTA POO and MERRY CHRISTMAS (ENG/ITA) Special Edition!
---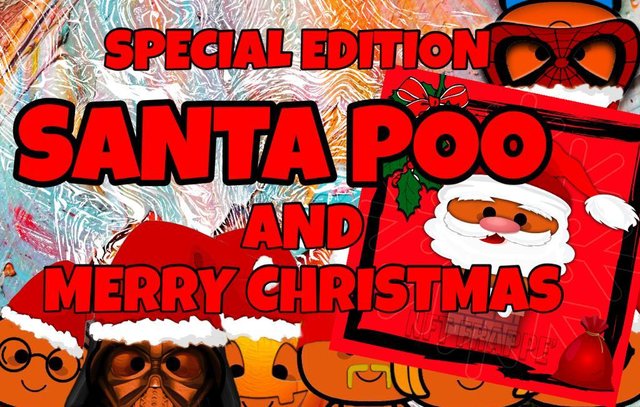 ---
ENG VERSION


(Segue versione ITALIANA)
---
SURPRISE!!!
You thought we were neglecting Christmas and instead. Here we are wishing you all our best Christmas wishes and thanking you from the bottom of our hearts for the support you have given us in these three months of NFTFRAPPE.
You started calmly and without too many expectations, you immediately gave us a boost and a crazy confidence that boosted us to the max with the desire to do our best to satisfy you.
We're at the beginning but we aim high and in the new year there will be many new things that will accompany us, and I'll give you a spoiler we'll land on other networks!!
We have never gone out on a Tuesday with a post but we wanted to focus everything on Christmas and officially give you from NFTFRAPPE' ENTERPRISE CORPORATION INC. :) composed by @bencwarmer, @allef4f89 and @blumela best wishes for a MERRY CHRISTMAS to all who have entered our world, to those who have trusted us from the beginning and to those who have embarked on the work, but basically to all the Hivers!!
In these three months together we have given away more than 30 NFTs of all kinds, we have distributed PGMs, DECs and VOUCHERS we have read wonderful comments on our project inside and outside Hive, we have also read criticisms that have helped us improve, we have made mistakes (not serious) that made us lose sleep but that we then solved because the last thing we want is to disappoint you because it would be disappointing us.
We are growing together and we sincerely hope to spend more Christmases with all of you who are already Gimmi's friends but not only, expand the family and expand together and grow up!
We take the opportunity of this post to present you a new SPECIAL EDITION that could not miss for this Christmas period, we present
SANTA POO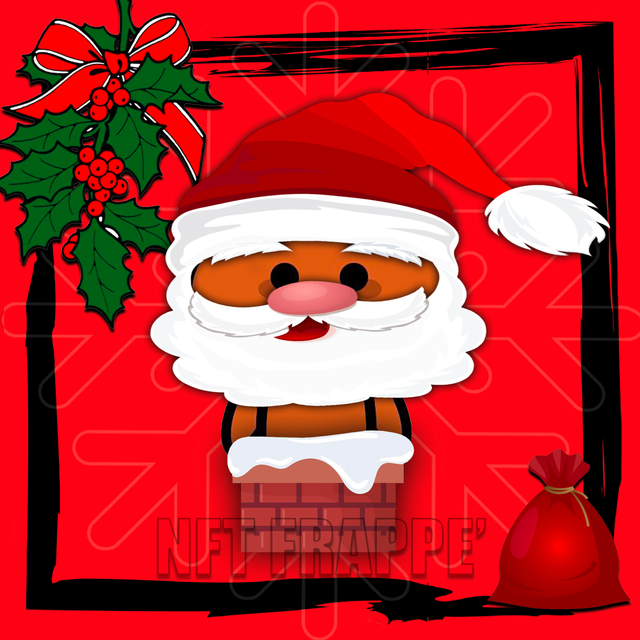 Our SANTA CLAUS which I hope will bring you all and us many beautiful gifts and satisfactions.
Like all SPECIAL EDITIONS, there are only ten copies of this NFT which have a value of 18 POOL points and a cost of 20 SWAP.HIVE, find SANTA POO at this LINK.
You can also find this NFT in our NFTSHOWROOM and participate in the POOL.
Our NFTs can be found at @nftshowroom.
If you are not yet registered in NFTShowroom you can do it through this link
https://nftshowroom.com/?ref=nftfrappe
If you want to use our ref link


(Logo nftshowroom)
We take advantage of this space again to wish you a MERRY CHRISTMAS and a HAPPY NEW YEAR, we will continue to publish our posts normally, holidays and wives permitting :) (maybe we'll skip something) but after the holidays we'll be back to our routine.
We hope to spend a wonderful year with you like these last three months spent together and... OUR GIMMI THE POO WISHES YOU HAPPY HOLIDAYS TOO!!!;)
And don't forget that SANTA POO can also be a great last minute Christmas present! :P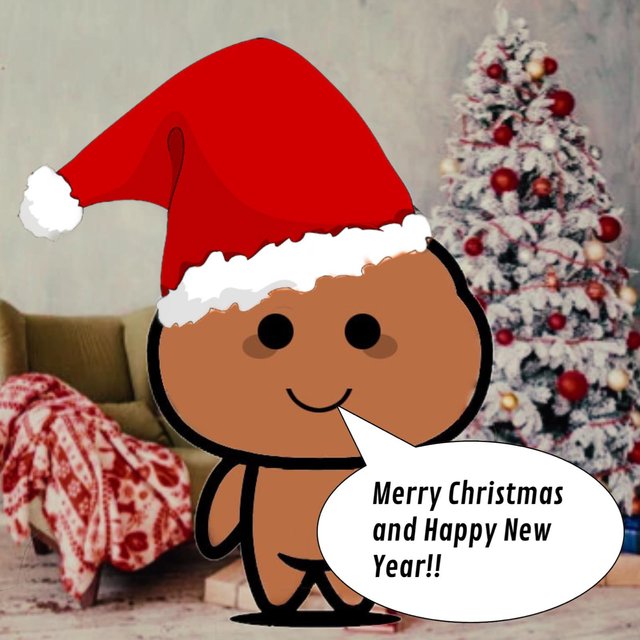 GENERAL INFORMATIONS
Until the end of the year all the HIVE earned from the sales of our NFTs, the HIVE earned from the REWARDS of our posts and from the curations will be 100% entered into the POOL to increase your earnings faster. (They will always be retained about 40 SWAP.HIVE to allow the various games to run)

Until the end of the year, buying a RARE and an EPIC NFT of the same version, you will get a COMMON copy of the same version for free where available. (GIFTS NFT ARE NOT PART OF THE PROMO)
Token distributed this week is the VOUCHER, a token of our beloved game Splinterlands expires on DECEMBER 26th

To increase your earnings we have decided to give all holders of our NFTs the opportunity to slightly increase their earnings from the pool.
In fact, thanks to a delegation from HP, it will be possible to increase one's earnings up to 10% more than normal in this way:
| DELELGA | GUADAGNI |
| --- | --- |
| 50 HP | + 2% |
| 100 HP | + 4% |
| 150 HP | + 6% |
| 200 HP | + 8% |
| 250 HP | + 10% |
For today that's all, the invitation is always to comment on your doubts or our mistakes in order to improve the format.
Closing with LOTS OF GIMMI TO EVERYONE as always :).


NFTFRAPPE IS ALSO ON:
You can also find us on INSTAGRAM at this link.


---
ITA VERSION

---
SORPRESA!!!
Pensavate che trascurassimo il Natale e invece eccoci qui a farvi I nostri migliori auguri di Natale e ringraziarvi di cuore del supporto che ci avete dato in questi tre mesi di NFTFRAPPE.
Partiti con calma e senza troppe aspettative, ci avete da subito dato una carica e una fiducia pazzesca che ci ha caricato a mille con la voglia di fare del nostro meglio per accontentarvi.
Siamo all'inizio ma puntiamo in alto e nel nuovo anno tante saranno le novità che ci accompagneranno, e vi do un piccolo spoiler sbarcheremo in altri network!!
Non siamo mai usciti di Martedì con un post ma ci tenevamo a focalizzare il tutto sul Natale e a darvi ufficialmente da parte della NFTFRAPPE' ENTERPRISE CORPORATION INC. :) composta da @bencwarmer @allef4f89 e @blumela gli auguri di BUON NATALE a tutti coloro che sono entrati nel nostro mondo, a chi ci ha dato fiducia dall'inizio e a chi si è imbarcato in corso d'opera, ma fondamentalmente a tutti gli Hivers!!
In questi tre mesi insieme abbiamo regalato più di 30 NFT di ogni tipo, abbiamo distribuito PGM, DEC e VOUCHER abbiamo letto commenti bellissimi sul nostro progetto dentro e fuori Hive, abbiamo letto anche critiche che ci hanno aiutato a migliorare, abbiamo fatto errori (non gravi) che ci hanno fatto perdere il sonno ma che poi abbiamo risolto perchè l'ultima cosa che vorremmo è deludervi perchè sarebbe un deluderci.
Stiamo crescendo insieme e speriamo vivamente di passare altri Natali con tutti voi che siete già amici di Gimmi ma non solo, allargare la famiglia e espanderci insieme e diventare grandi!
Cogliamo l'occasione di questo post per presentarvi una nuova SPECIAL EDITION che non poteva mancare per questo periodo Natalizio, vi presentiamo
SANTA POO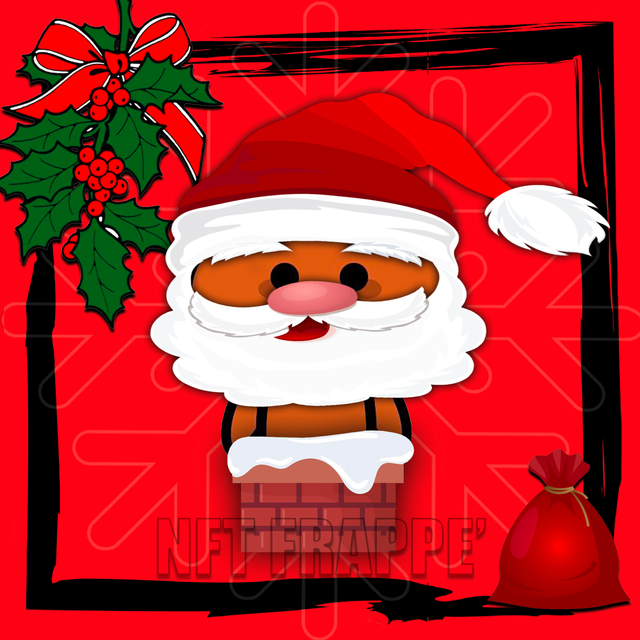 Il nostro SANTA CLAUS che spero porti a tutti voi e noi tanti bellissimi regali e soddisfazioni.
Come tutte le SPECIAL EDITION esistono solo dieci copie di questo NFT che hanno un valore di 18 punti POOL e un costo di 20 SWAP.HIVE, trovare SANTA POO a questo LINK.
Anche questo NFT lo trovate nel nostro NFTSHOWROOM e partecipa alla POOL.
I nostri NFT si trovano su @nftshowroom.
Se non siete ancora iscritti a NFTShowroom potete farlo attraverso questo link
https://nftshowroom.com/?ref=nftfrappe
Sempre che vogliate utilizzare il nostro reflink


(Logo nftshowroom)
Approfittiamo ancora di questo spazio per augurarvi un BUON NATALE e un FELICE ANNO NUOVO, continueremo a pubblicare normlamente i nostri post, festività e mogli permettendo :) (forse qualcosa salteremo) ma finite le festività torneremo con la nostra routine.
Speriamo di passare un bellissimo anno con voi come questi ultimi tre mesi passati insieme e... VI AUGURA BUONE FESTE ANCHE IL NOSTRO GIMMI THE POO!!! ;)
E non dimenticate che SANTA POO può essere anche un ottimo regalo di Natale dell'ultimo minuto! :P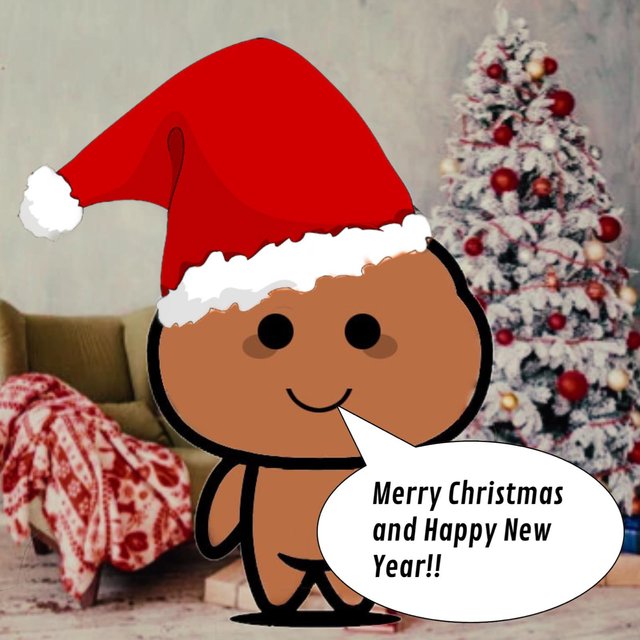 INFORMAZIONI GENERALI
Fino a fine anno tutti gli HIVE guadagnati dalle vendite dei nostri NFT, gli HIVE guadagnati dalle REWARDS dei nostri post e dalla curations verranno inseriti al 100% dentro alla POOL per aumentare i vostri guadagni più velocemente. (Verranno trattenuti sempre circa 40 SWAP.HIVE per permettere lo svolgimento dei vari giochi)

Fino a fine anno comprando un NFT RARO e uno EPICO della stessa versione, si otterrà in omaggio la copia COMUNE della stessa versione dove disponibili.(NON FANNO PARTE ALLA PROMO GLI NFT REGALATI)
Token distribuito questa settimana è il VOUCHER, token del nostro amato gioco Splinterlands, scade il 26 DICEMBRE

Per aumentare i vostri guadagni abbiamo deciso di dare la possibilità a tutti i possessori dei nostri NFT di aumentare un pochino i guadagni dalla pool.
Grazie ad una delega di HP infatti, sarà possibile aumentare i propri guadagni fino a un 10% in più rispetto al normale in questo modo:
| DELELGA | GUADAGNI |
| --- | --- |
| 50 HP | + 2% |
| 100 HP | + 4% |
| 150 HP | + 6% |
| 200 HP | + 8% |
| 250 HP | + 10% |
Per oggi è tutto l'invito è sempre quello di commentare i vostri dubbi o i nostri errori in modo da migliorare il format.
Chiudiamo con TANTA GIMMI A TUTTI come sempre :).


NFTFRAPPE È ANCHE SU:
Ci trovate anche su INSTAGRAM a questo link.


---