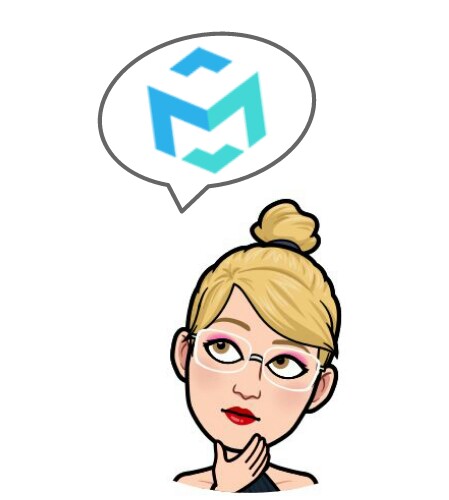 It will never cease to amaze me how much can be done with just imagination and the help of Blockchain technology, which has facilitated the possibility of generating transactions with cryptocurrencies as well as other activities of daily life such as food, commerce or medicine, in the latter line there is a project dedicated to the area of health called MediBloc.
MediBloc is a decentralized application platform that uses the Ethereum virtual machine. It seeks to give patients control over their medical history and data and choose who has access to it. Currently, people have to undergo the same checks and provide all the details when they visit a new doctor. With MediBloc, all that information can be provided directly and save precious time and resources and allow for better patient care and treatment. It is also HIPAA compliant and prevents unauthorized access through the use of blockchain technology.
MediBloc works as a Dapp platform and is built in three layers to ensure the best performance:
Core layer: The core layer is responsible for providing additional storage space, as healthcare data is huge and requires a lot of storage.

Service layer: This layer connects the core layer with the application layer and facilitates data fetching through smart contracts.

Application layer: All applications work within this layer and can access the patient's medical data.
But what is most interesting about this project is to offer a decentralized space to an aspect of interest among human beings such as health, integrating blockchain technology within the reach of doctors and patients, so they can access their history from anywhere on the planet. Blockchain technology guarantees the immutability of data, therefore changes can only be made by trusted organizations that have submitted their claim through active participation in the community. Since blockchain technology is used, any changes are instantly visible, making it impossible for unauthorized personnel to change the data.
All this provides data security and authenticity; the main reason why healthcare data is not freely accessible until now. Likewise, MediBloc offers more security to users against data breach attacks than normal servers. Therefore, since data breach attacks are all too common in the healthcare industry, data security is important.
MediBloc uses two different tokens: the MEDI token (MED) and the MEDI point (MP). The former is a cryptographic token that is used to grant access and make purchases, while the latter is a token that is only for the MediBloc network. MP is a points-based system to give users and organizations a better position on the MediBloc platform.
The only way to earn MP is to contribute to the network for its improvement or buy them through MED tokens. Once you have MPs, you can convert them to MED after keeping them frozen for three months. Users can use MED for off-platform payments such as insurance payments. However, MP is exclusively for the MediBloc platform and cannot leave it. They can only be used for intra-MediBloc purposes such as verification.
MediBloc has had a massive sale in which 10 billion coins were available. However, the team had decided to burn all the coins that were left unsold after the auction, something that is almost unheard of in the cryptocurrency world. The team behind MediBloc explained that they wanted to protect the value of the MED tokens and ensure that they had enough tokens to continue improving and developing the service. Currently, a total of 4 billion coins are available, of which around 2.9 billion are in circulation.
Its life began in December 2017 at a price of US$ 0.02 and is currently US$ 0.09487. According to its creators MediBloc's daily trading volume is US$ 9 million and its global market cap is US$ 259 million.
To buy MediBloc tokens one must go to the websites of Upbit, Gate.io, Bittrex or Korbit where it is purchased through pairing with BTC or ETH. Storage of MED is possible through the Qtum core wallet. There are no other wallet options available for MED token holders at this time.
Although there are other projects that also seek to integrate blockchain technology into the healthcare sector, not all of them have the appeal of MediBloc due to the fact of offering access to control medical data to patients as well as being able to choose who to give access to their personal health data and medical history.
Therefore, sharing this data avoids going through unnecessary procedures and smoothens the treatment procedure. Security is achieved with the use of blockchain technology, which also provides immutability. MED tokens allow you to make payments for services such as health insurance, while MP allows users to better contribute to the framework.
As always the above review should not be considered as financial advice, everything stated above should be considered as a publication of informative nature with the purpose of providing readers with a semblance about the mentioned project. If you decide to invest in MediBloc you should follow your own research process and corroborate for yourself what is expressed in these lines.

Posted Using LeoFinance Beta