It's Becoming Irresponsible Not To Get Exposed To HIVE!
---
I really mean it, Hive is looking ready to fucking explode. We've finally broken $1USD resistance and possibly even flipped it into support. We dipped once below the $1USD and immediately bounced, I'd say it's a legit buying signal, especially if considering how nice Hive held during the dip whilst the most prominent tokens lost up to 15% in a day.
Volume continues to be strong, which is kinda strange for Hive, perhaps low liquidity in general, combined with less available supply on the markets, makes traders shift their focus? Don't know, but one thing is for sure, I have never seen Hive looking this good, in both fundamental/development terms and chart-wise. I'm hyped as fuck.
I saw @theycallmedan tweeting about some PVP game that's coming to Hive, so I'll continue to accumulate as much as possible. For you mf that don't know, there will be yet another airdrop to #Hive holders!
Fuuuuuck, i need more hive.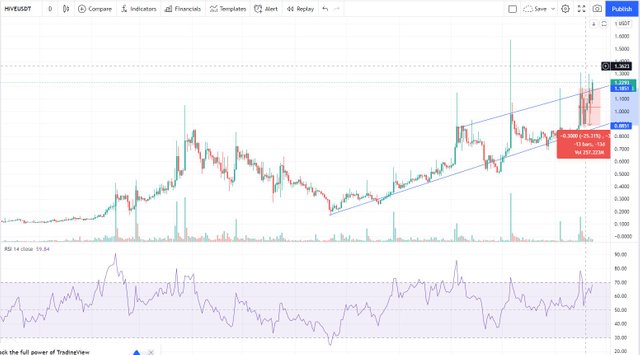 Hive - BTC
This is where things get interesting.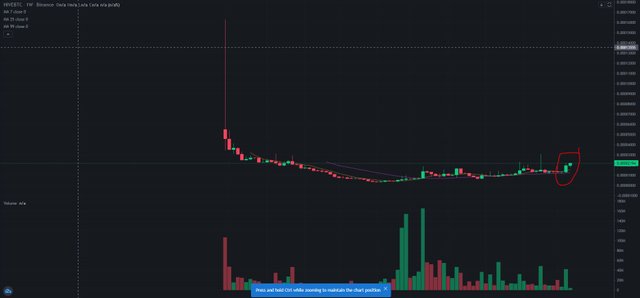 Notice how strong Hive holds against #BTC, I'm still waiting for a confirmation on the weekly chart, but it would be a strong indicator we're about to fucking explode.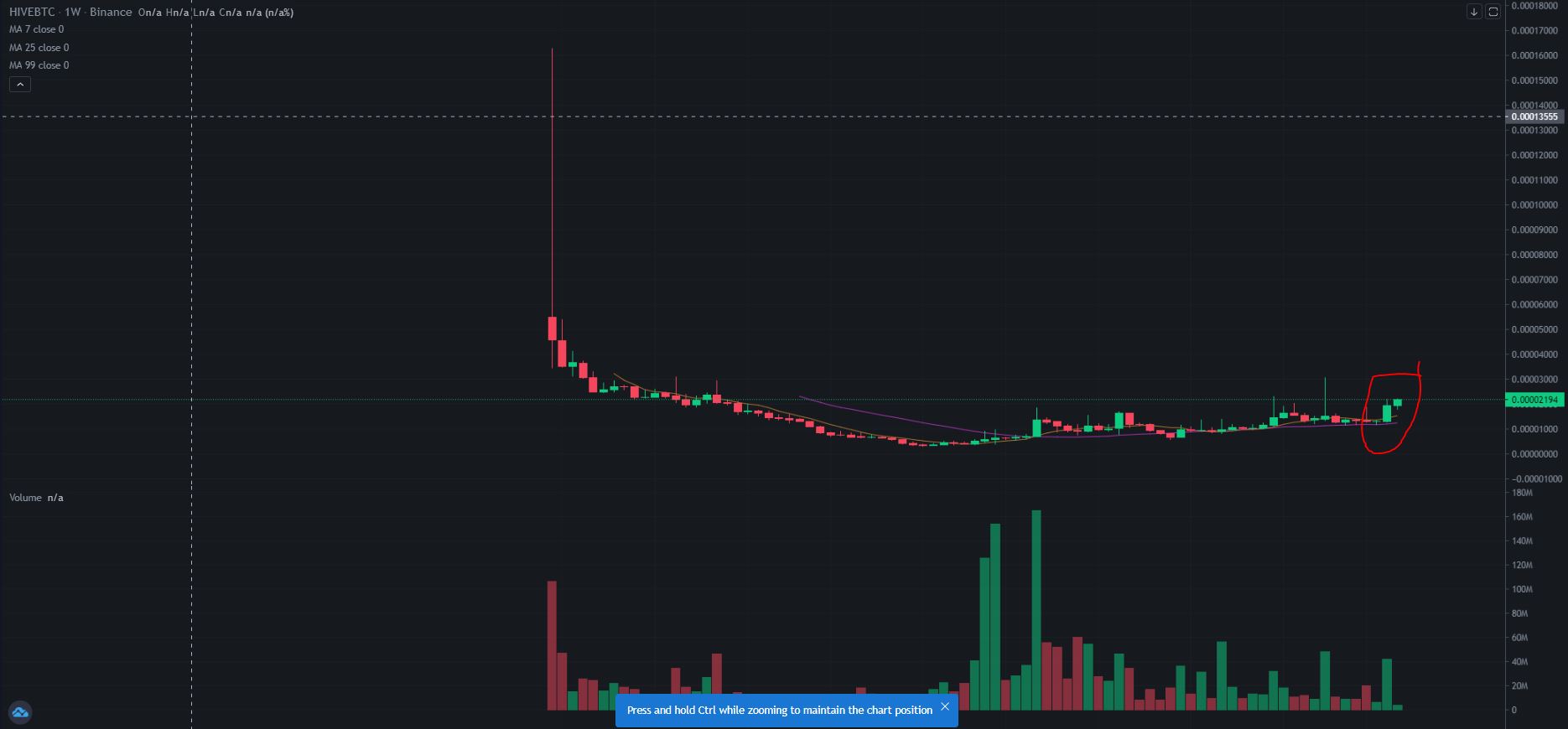 Sure, there's not much info given that this is a weekly chart, but it does look fucking juicy.
I think it's safe to say that my confidence is increasing each day!
Posted Using LeoFinance Beta
---