Binance Christmas gift came early: Enjoy 0.0001% Trading Fees for the rest of 2022 with Binance Auto-Invest (DCA)
---
Binance Christmas gift came early: Enjoy 0.0001% Trading Fees for the rest of 2022 with Binance Auto-Invest (DCA).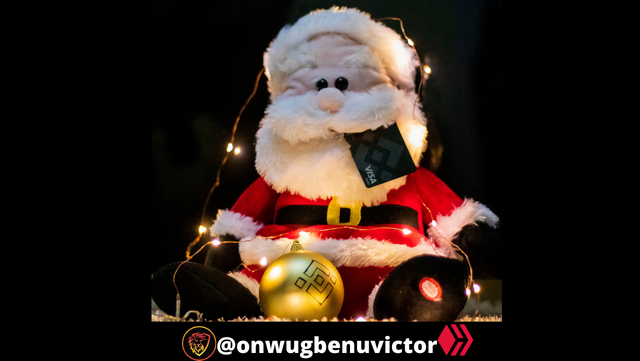 Who Can Top Binance?
Despite how much I do not want or like the feeling of one man having so much power in the crypto industry or space, we can not still dispute the fact that Binance and CZ are doing a great job when it comes to the crypto space and making things easier and a lot better for their users. Binance is known as the world's largest centralized crypto exchange by daily trading volume, now imagine how many more of these daily crypto traders or investors that would buy into the idea of Auto Investing or Dollar Cost Averaging (DCA) through the Binance feature Auto Invest, as Binance has given us an early Christmas gift of cutting fees by over 99% for dollar cost averaging into Bitcoin through the rest of 2022 using the Auto Invest feature.
Binance is GOATED
There is a reason why Binance is number one in the centralized crypto exchange game, because they are just too good and thoughtful, about five (5) days ago I made this post about CZ and Binance being GOATED this Bear Market, Hiring more than 7.4K people and Targeting 8k or more by end of the year, that is not all recently Binance allocates 2 billion dollars to its crypto recovery fund.
In my opinion, Binance is fully committed to securing the crypto space and making life easier for their customers, trust me they are doing very well, based on news reports the 2 billion dollars recovery fund would be used to buy distressed crypto assets and support the industry. The crypto market generally has seen a massive decline since the start of the year, then LUNA and UST happened in May, which led to several crypto lending firms and exchanges going out of business and then FTX bought them but a few weeks back FTX and its native token FTT collapsed and now above 120 plus of all the companies associated with Sam Bankman-Fried and FTX are filing for bankruptcy after FTX did.
Binance is truly Committed to helping the crypto industry recover from all the damage LUNA/UST and FTX saga has done to the crypto market but they can not do it on their own, we all as crypto traders and investors have to chip in by stopping the panic selling going on right now due to fear, uncertainty, doubts, and believe that the crypto market would not recover again.
PLEASE FOLLOW ME ON:
Discord: onwugbenuvictor#3447
Twitter: @VictorOnwugbenu
Posted Using LeoFinance Beta
---