Bitcoin To Make A Big Move Soon Based On BTC Dominance Chart Analysis.
---
I don't think everyone knows about BTC Dominance or for those that know about it, they don't actually use it as extra confirmation to predict the direction of the Bitcoin and Altcoins market trend.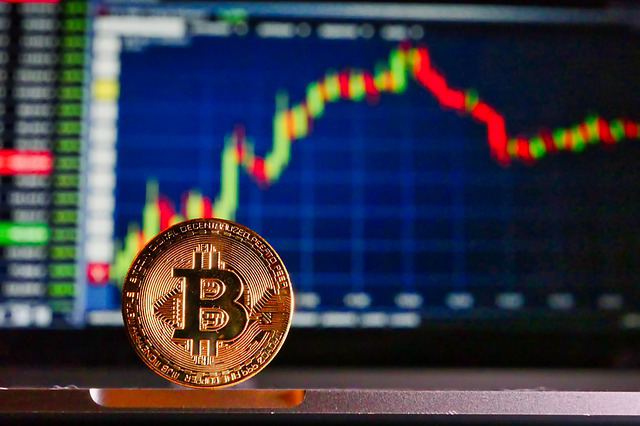 Source
For those that doesn't know what it is and how to use it to confirm the market trend, this is all you have to know when BTC Dominance is going up or increasing, all other coins in the market will be going down and decreasing, BTC Dominance is basically the total market cap of all cryptocurrencies against Bitcoin.
BTC Dominance analysis: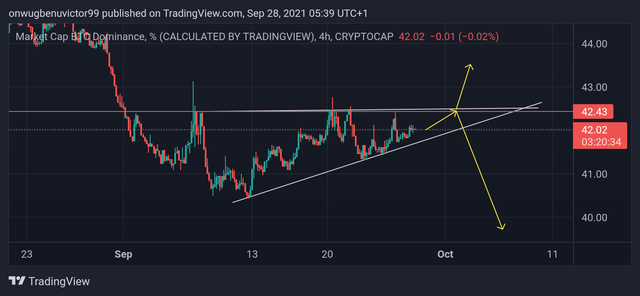 TradingView
On 4 hours (4h) time BTC Dominance price is currently in a rising wedge, which means price could either reverse or continue depending on what way the price breaks out of the rising wedge. If it breaks out to the downside as i have indicated in the chart above, that will be good for us trader's, because that simply means the market will recover and continue the bull cycle, although many people already feel the bull cycle is already over.
Then if price breaks out to the upside that will be bad for the market because it will indicate that the market will continue dipping as BTC Dominance is rising, for the sake of the bull cycle and all of our sake's, I hope it breaks to the downside, so we would be down with this bear market, anyways let's watch and see how it all plays out.
BTC Dominance (BTC.D) Vs. Bitcoin (BTC)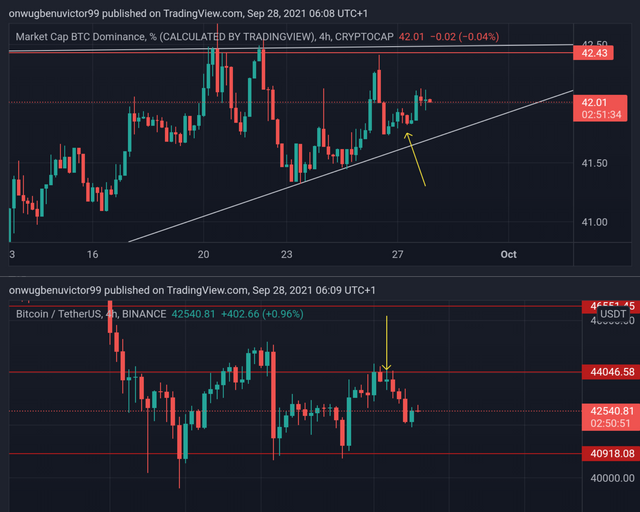 Screenshots from TradingView edited with Canva
Looking at the chart above you will see that at point when BTC was struggling with the $44k resistance level before it dropped eventually, when it dropped that was the same exact time BTC Dominance rose. I'm expecting Bitcoin and Altcoins to make a big move soon based on the BTC Dominance chart analysis, hopefully to the upside because we have been in a bear market for 3weeks now, since 7th of September when the first dip happened after El Salvador announced that they have adopted Bitcoin as legal tender, I for one and so many other trader's was expecting price to skyrocket because of the news, but it did the opposite and dipped.
Posted Using LeoFinance Beta
---