Hello everyone, my name is onwugbenuvictor and I'm a LeoThread addict
---
Honestly, guys, I used to watch a lot of o movies, in fact, It has been said by someone people around me that a movie freak or addict, although not anymore because now barely have time to watch movies anymore but that being said I have something new that I am addicted to right now and it is more than worth which is the LeoFinance #LeoThreads, a new microblogging feature that has been the talk of the leofinance community and was launched yesterday the 4th of August.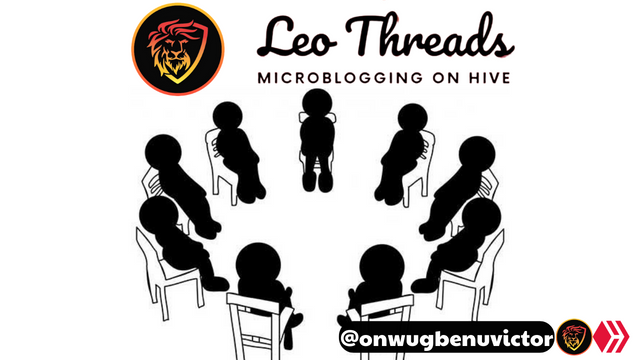 The Twitter Killer
Since the launch of the one and only #Web3 decentralized Twitter killer, like the #LeoThreads is the web3 Twitter on steroids that is going to change how everyone sees microblogging and has gotten a lot of people like me and other lions 🦁(leofinance community members) hooked on it like a drug, in my opinion, #LeoThreads is the good kind of addiction and I recommend it for anyone who is not already hooked on it and I doubt if it is possible for anyone that has come across it not to be hooked though but if you are not you should have a rethink for so many reasons.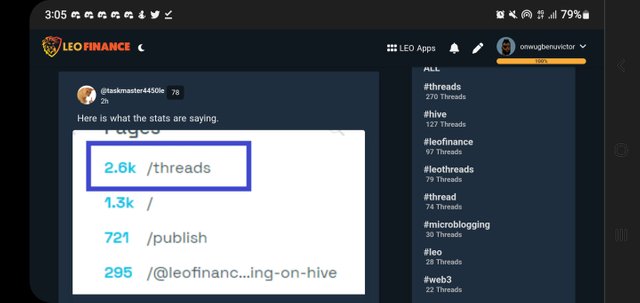 Resons Why You Should Love LeoThreads
Unlike Twitter where my upvotes or likes are worth nothing and when I post on Twitter I don't get any rewards. On #threads or #LeoThreads by #LeoFinance, they are worth money in crypto for both myself and the other leofinance community members posting, which means you earn in Leo token and Hive for posting. Although that is not the main purpose for the feature but it could be seen as an incentive, #LeoThreads gives Hive and Leo tokens another use case and also as multiple the engagement level on leofinance.
THANKS GUYS FOR READING MY POST.
PLEASE FOLLOW ME ON:
Discord: onwugbenuvictor#3447
Twitter: @VictorOnwugbenu
Posted Using LeoFinance Beta
---