Supposed Bitcoin ETF approval Spike's price to $61k Very fast [Power Of Sentiments]
---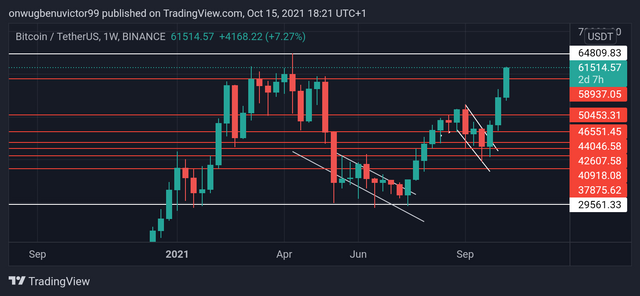 TradingView
So while we wait for Bitcoin ETF approval from the United States Securities and Exchange Commission (SEC) on the 18th of October, there was a huge or massive sentiments in the crypto community that spiked Bitcoin price to $61k is less than a second, because people thought that Bitcoin ETF has already been approved, but it has not been approved by SEC just Nasdaq announced that they are ready to list the Valkyrie following further notice of SEC.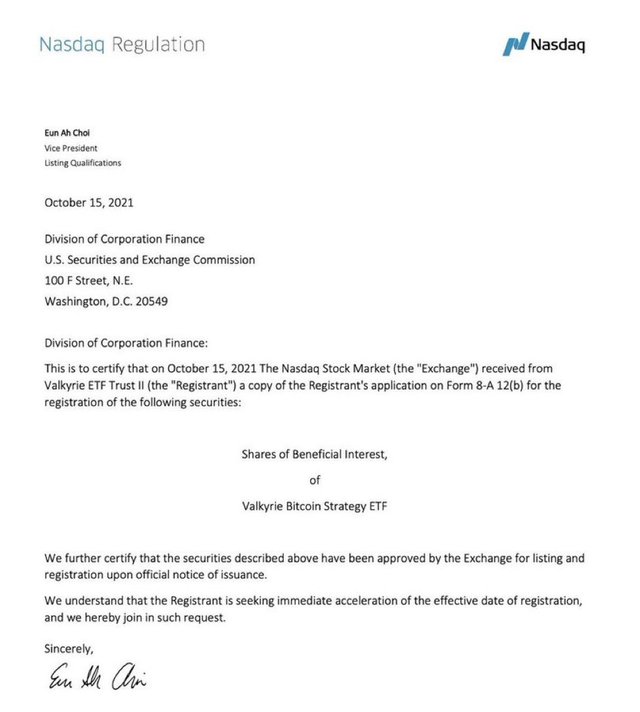 Source
So no approval on SEC side yet, but anyways twitter which is one of the biggest platform for get crypto news, has been blowing up like crazy, even people I respect in the crypto community has been posting that Bitcoin ETF has been finally approved.
When I got the notification from twitter, I checked am saw this tweet from a popular Bitcoin analysis and a mentor, who said:
"BREAKING: A #Bitcoin ETF has been officially approved!"

I jump for joy the that yes Bitcoin is about to skyrocket, which it actually did, base on the fact that everyone has been waiting for the Bitcoin approval for a long time, because It has been rejected already before, but SEC's tweet recently has been giving crypto trader hint that it will soon be approved.
"Before investing in a fund that holds Bitcoin futures contracts, make sure you carefully weigh the potential risks and benefits." SEC tweeted.
Which was why when Nasdaq announced that they are ready to list the Valkyrie ETF, everyone on twitter thought it was SEC approving Bitcoin ETF. But never the less it was a huge bullish news for Bitcoin regardless and I kinda Love it. Because it brought life back into the market, I'm seeing a lot or green in the market right now.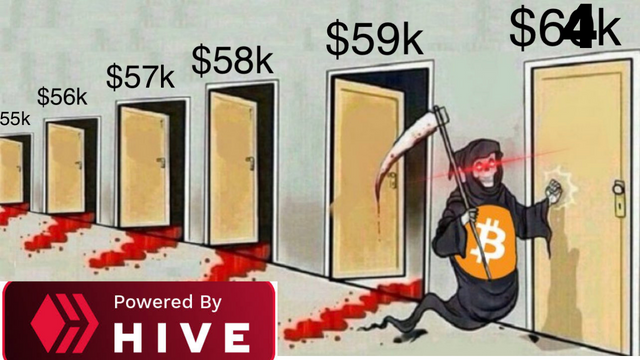 Canva
A new all-time high is loading and won't be long now, also Bitcoin is now world's 8th most valuable asset. Isn't that awesome.
Posted Using LeoFinance Beta
---