This $350 BILLION Fund Is Now Offering Bitcoin Cash Trading
---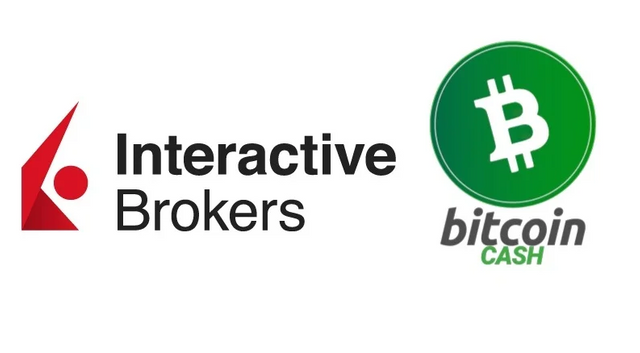 Source (modified)
Interactive Brokers LLC is one of the top investing platforms worldwide.
It is always the top recommendation for trading stocks, forex, and commodities among other asset classes and now offers Bitcoin Cash trading to its US clients. In total IB services 1.4 million clients holding $375 Billion in assets.
Interactive Brokers LLC (IB) is more important than Robinhood and CashApp combined.
Once again, a leading financial platform has selected Bitcoin Cash as a top cryptocurrency.
Interactive Brokers selected only four cryptocurrencies for its crypto trading desk:
BCH, BTC, ETH, and LTC.

Bitcoin Cash is Always Under The Microscope of Institutions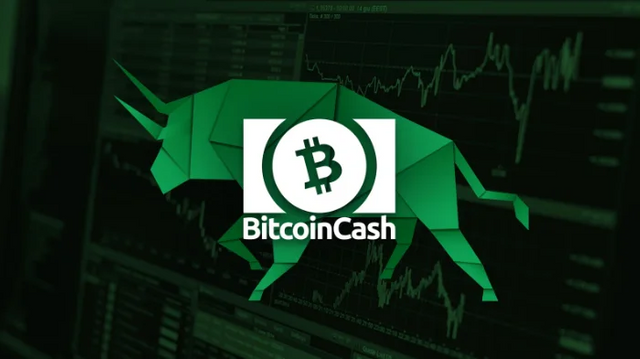 Since almost every financial organization that offers cryptocurrency investment is having Bitcoin Cash as a priority, it is safe to assume that it is also recognized it as an asset with huge potential. Institutional and accredited investors are those mostly investing through these platforms (except PayPal) and, unlike Robinhood, CashApp, and other apps for micro investors, these are the real deal.
Let's recap which cryptocurrencies the leading financial organizations and payment networks consider Bitcoin Cash as a top selection:
i) PayPal: (BCH - BTC - ETH - LTC)
Since 2020, it offers trading of Bitcoin Cash (BCH), Bitcoin (BTC), Ethereum (ETH) and Litecoin (LTC) for US customers and recently expanded its "crypto" operations in the UK.
ii) Grayscale: (BCHG - GBTC - ETHE - LTCN - ETCG)
The Grayscale Bitcoin Cash Trust (BCHG) has now been approved as a SEC reporting company, together with ETC and LTC funds. It opens up the way for a Bitcoin Cash ETF in the future. This move was a catalyst for Ethereum institutional adoption in 2020 (the price of ETH is now 30x higher).
Also Read: Grayscale's Bitcoin Cash Trust to Become SEC Reporting Company
Currently, only five of Grayscale's Trusts are SEC reporting: Bitcoin (GBTC), Ethereum (ETHE), Bitcoin Cash (BCHG), Litecoin (LTCN), Ethereum Classic (ETCG).
iii) JPMorgan Chase & Co.: (BCH - BTC - ETH - ETC)
The bank that was leading the opposition to Bitcoin and cryptocurrencies for years has recently taken a U-turn and is now offering investment exposure in just four selected cryptocurrencies: Bitcoin Cash, BTC, Ethereum, and Ethereum Classic.
Also Read: JPMorgan Allows Access to Retail Investing In Bitcoin Cash
iv) SBI Holdings: (XRP - BCH - BTC - ETH - LTC)
A financial behemoth in Japan, SBI bank, is now offering to retail clients Bitcoin Cash investment services. It offers in total just five cryptocurrencies: Ripple, Bitcoin Cash, BTC, Ethereum, and Litecoin.
Also Read: Bitcoin Cash was selected by SBI Bank for the First Crypto Fund In Japan
v) 21 Shares: (BCH - BTC - ETH)
21 Shares offers the first European Bitcoin Cash ETP using the Xetra platform (Frankfurt Stock Exchange - DAX).
It also offers Bitcoin-BTC and Ethereum ETPs for European institutional and accredited investors.
Also Read: Bitcoin Cash ETP in Europe - "ABCH"

In Conclusion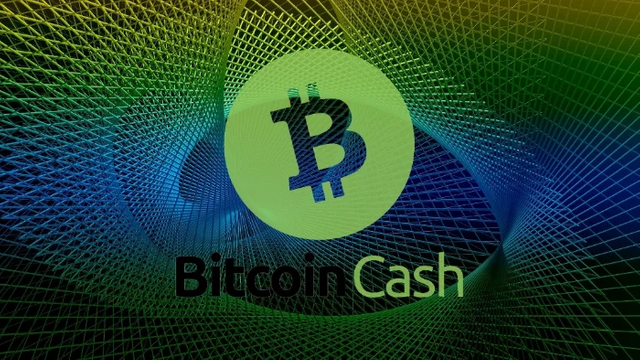 Source: Pixabay (modified)
There is a question that baffles many investors in the crypto field:
Why is Bitcoin Cash currently placed at historic low spots in crypto market cap indexes, sitting below many new and even untested cryptocurrencies?
Bitcoin Cash is a top candidate and always included as an investment option, together with a small number of other cryptocurrencies by all financial institutions. The latest one is Interactive Brokers that prioritized Bitcoin Cash from any of the rest in the market cap lists.
Bitcoin Cash has solidified its position as one of the top four cryptocurrencies and it is only a matter of time before this is also manifested in the market cap indexes.
One can only assume that the price of BCH is still suppressed and there will be a moment of explosive rise, due to this acceptance, developments, mass adoption levels, and a vast increase in user-base.


Originally published at Read.Cash
Writing on the following networks:
Noise Cash - Read Cash - Hive - Medium - Vocal - Minds - Steemit - Den.Social - Publish0x
Follow me on social media:
Twitter - Reddit - LinkedIn - Email

Don't forget to Subscribe/follow if you enjoyed the content!

Posted Using LeoFinance Beta
---