Bitcoin Halving Stored Special Message
---
As most users who's reading this will know the Bitcoin blockchain had it's third halving yesterday. This cut the new daily supply of bitcoin produced each day from 1800 down to just 900. What you might not be aware of is the special message hidden away in the block where this change took place.
"NYTimes 09/Apr/2020 With $2.3T Injection, Fed's Plan Far Exceeds 2008 Rescue," - https://blockchair.com/bitcoin/block/629999
When f2pool mined block 629,999 they dropped this message in the coinbase of the transaction. This pays homage back to the genesis block of bitcoin where Satoshi himself minted "The Times 03/Jan/2009 Chancellor on brink of second bailout for banks."
What makes this message so special to me is that it underlies the reason for Bitcoin's existence and reaffirms the world's continued need for Bitcoin to be available. As our governments inflate our currencies to the point of no return it's imperative we have a currency that can store people's value in something that we know the supply schedule of and can take faith in the knowledge that isn't going to change.

---
Read more: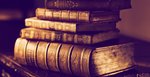 The final Bitcoin halving block had a secret message - Decrypt
The third Bitcoin halving occured today at 19:23 UTC, cutting the new supply of Bitcoin in half. But inside the previous block was a secret message.
Source:
https://decrypt.co
---
Share this post:







---
---