XFL Suspends Operations
---
It's happened again. Vince McMahon's XFL has suspended operations and laid off nearly all employees today. This is likely the end of the XFL's second revival.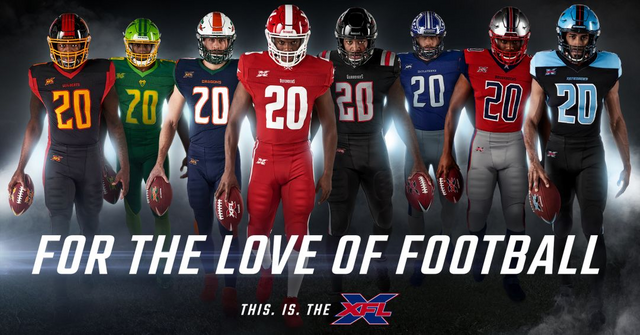 If you're not familiar the XFL is an American Football league that was started by professional wrestling's Vince McMahon. In the initial launch, the XFL was geared as a more showman version of the NFL that focused a lot of attention on the players. McMahon originally started the league in 2001 but the public didn't take to McMahon's version so he put it down after that first season.
It took 20 years but the XFL finally returned this past year. This time it was still McMahon behind the wheel but he had made changes to the style of the league. This time the focus would be primarily on the sport with revised rules to freshen up the XFL and give it a comparable difference to traditional football.
This new refresh started off well too. The first few weeks led to positive reviews and pretty decent ratings on television but as the season kept on the ratings continued to drop. As attendance continued to drop you would see stadiums only partially filled up to the point where analysts were already speculating that the XFL may only last for a single season again.
These problems continued to mount as the season went on but there was an even bigger one looming around the corner for not only the XFL but also the rest of the world. That problem was of course the COVID-19 pandemic that ended up shutting down all sporting events across the US including the XFL. In their announcement of the halting of the season the XFL seemed positive that they would be coming back for a second season after the virus was dealt with around the globe.
This morning things have seemed to change.
NEWS: on a call today with COO Jeffery Pollock, XFL employees were just informed that the league is suspending operations and all employees have been laid off. Another sport impacted further by the current COVID-19 crisis.

— Field Yates (@FieldYates) April 10, 2020
It now looks like the XFL is going to be no more. In a conference call with XFL employees Jeffery Pollock announced that the league was suspending operations and that all employees will be laid off with pay expected to continue until this Sunday. After that there will only be a couple of employees with the company as the rest of the situation is sorted out.
Outside of this call there has been no official announcement from the XFL at the time I wrote this post out. I expect that we'll hear something in the coming hours but until then I have to lean that this is officially the end of the XFL. Goodbye, 3 point play!

---