How to Add HBD to the Polycub Liquidity Pool? .:. Short Tutorial With Images
---
So, it finally happened! We didn't have to wait too long to see HBD on the Polygon network! Thanks to the LEOFinance team, HBD is alive on another network too and it can be exchanged for other assets on the Polygon network... All this is possible thanks to the Polycub platform!
The next important step is to create decent liquidity there and to do that, everyone can contribute... In this short tutorial, I will show you how you can do it easily...
Let's do step by step the whole procedure of adding liquidity to the newly created PHBD-USDC farm!
1.- First thing that we have to do is to convert our NATIVE HBD (not SWAP.HBD from the Hive-Engine, but your HBD from HIVE wallet directly) to pHBD which is the "wrapped" HBD on the Polygon network...
Go to: https://wleo.io/hbd/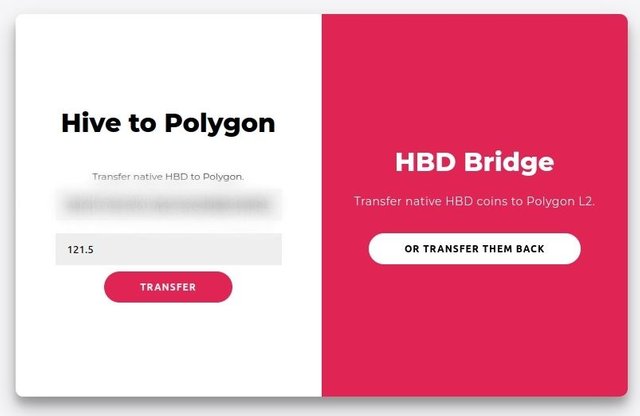 In the first field, enter your Polygon address, and in the second one amount that you want to transfer and click TRANSFER.
The Hive Keychain PopUp should appear to confirm your transaction... Click on CONFIRM... Wait for a couple of minutes and check your Metamask if pHBD has arrived...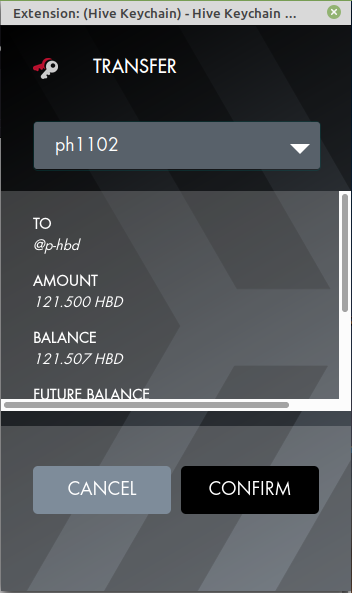 IMPORTANT! If you have more HIVE account in your Keychain, maybe the wrong account will appear on the top... Use the drop menu to pick the right one!

1a.- As you will need the same dollar amount of USDC to provide the liquidity, and you don't have it, you can exchange half of your HBD to USDC... You should proceed to the SWAP menu on https://app.sushi.com/swap... Click on the FROM token field and enter the pHBD address 0x6d969cea201e427d2875724fd4e8044833fbc7f4 , in the TO field, you should pick USDC... Convert the half of pHBD to USDC and proceed to the next step...

2.- Go to https://polycub.com/farms and Enable LP. Click on the ENABLE button and confirm with your Metamask wallet. Wait for the transaction to be confirmed.

3.- Click to Get the PHBD-USDC LP link on the left. The Sushi website should appear...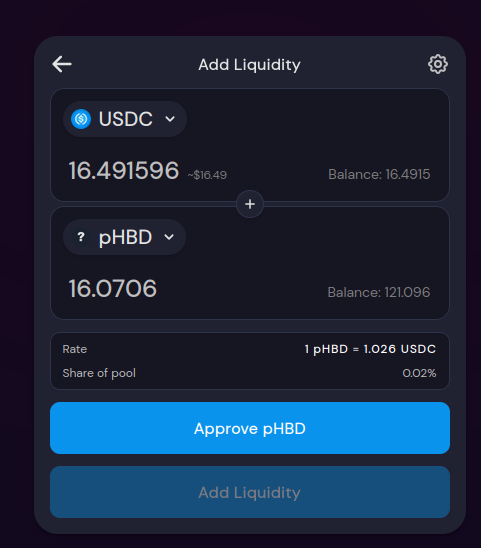 Click on the Approve pHBD and wait for the confirmation... After that button should disappear and you should see something like this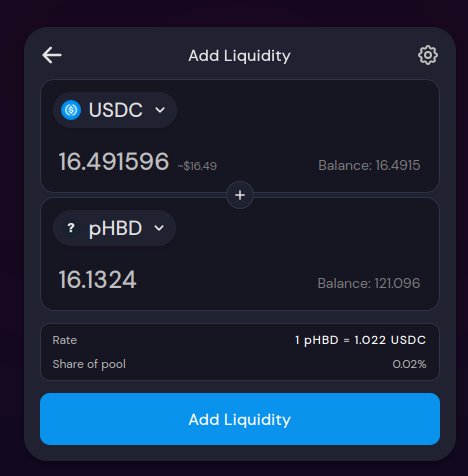 Click to Add Liquidity, confirm with Metamask, and wait for confirmation...

4.- Deposit LP Tokens on Polycub.com
Go back to https://polycub.com/farms... Click on the Stake LP button...

You should see a Popup window like this...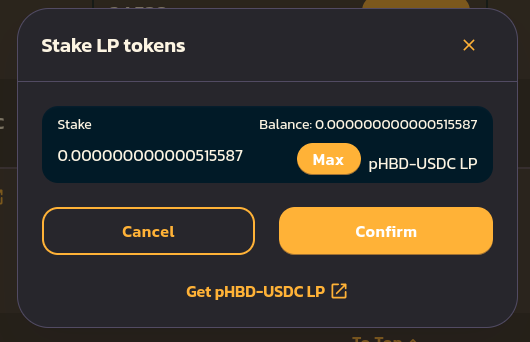 Click on Max, then Confirm, and confirm with your Metamask wallet...
You are done! You have successfully added pHBD-USDC LP to the Polycub pool... You can relax and enjoy your Easter vacation! :)
You can check out the official launch post about the pHBD-USDC pool here
pHBD contract address: 0x6d969cea201e427d2875724fd4e8044833fbc7f4
(use this address to add pHBD token to your Metamask wallet > Import Token)
Thank you for your valuable time,
~ph~

If you want to support my witness, you can do it by voting for @ph1102.ctp here https://tribaldex.com/witnesses, or just scan the QR code down below...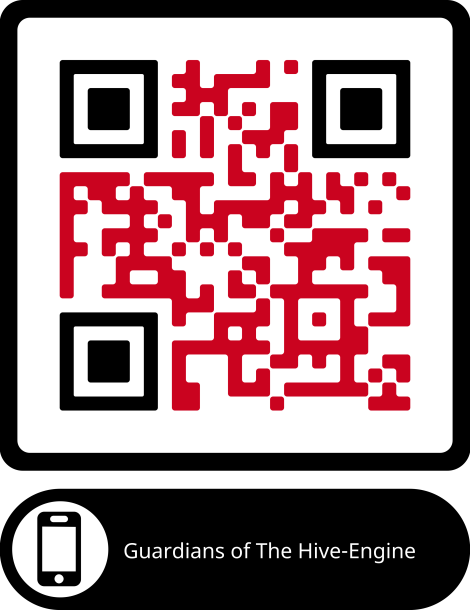 Don't forget to follow, reblog, and browse my Hivepage to stay connected with all the great stuff!
You can also find me on LEO Finance .:. Twitter .:. LBRY
Posted Using LeoFinance Beta
---