How do you handle Fomo?
---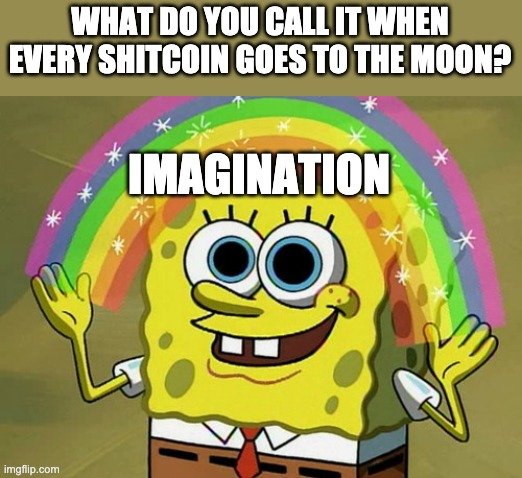 Proof it's OC:
https://imgflip.com/i/570a7d
Lately, if you believe other people, every coin goes to the moon. In the meantime I have lost the overview. Because there is so much choice, I almost no longer dare to invest somewhere.
If a coin that I have looked at once but have not invested in goes through the roof, something dies in me.
I think some people have had similar experiences with DOGE, selling too early or not investing enough.
How do you guys handle something like this?
---