A few Tips on Safeguarding Your Crypto!
---
Hello and welcome back to my blog.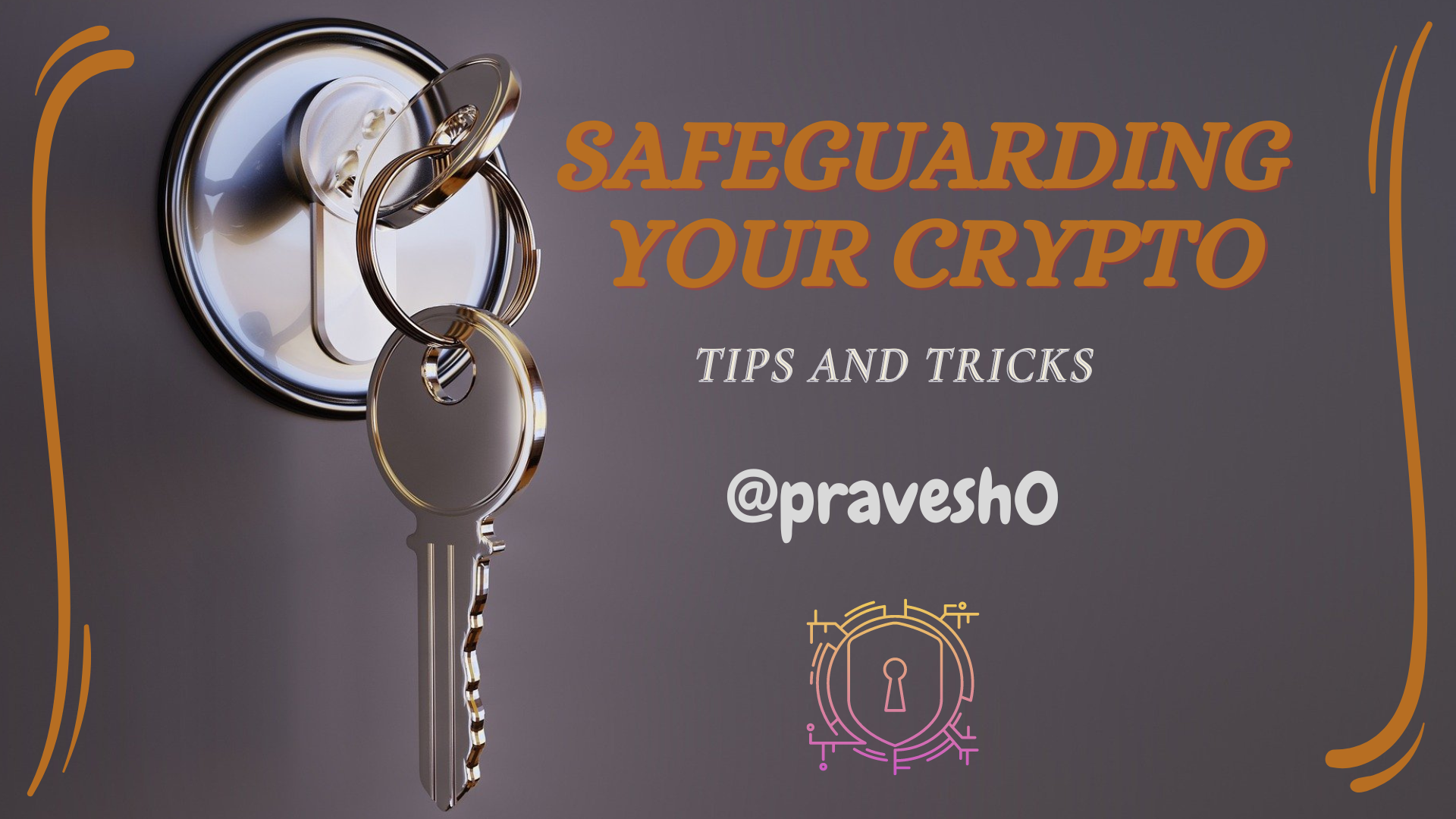 Banner created in Canva using Image by MasterTux from Pixabay
---
After the brutal collapse of FTX, everyone is afraid and worried about their cryptos. People thought they were safe and secure but they got hit badly. Only now they have started to realize what the Centralised exchanges did was just opposite to what Satoshi Nakamoto thought crypto would become.
But there are some positives that the FTX meltdown brought. Crypto assets on Exchanges have dropped significantly signalling that traders and investors are storing their crypto in their private wallets whose private keys they control.

I want to give a few tips to crypto users, especially to the ones that have started their crypto journey recently and may not know the risk involved with that.
---
Backing up all your Keys
This seems an obvious tip but most of people don't back up their keys well. Backing up your keys to multiple locations like on an encrypted flash drive or just noting it on a piece of paper and locking it somewhere safe.
One of a user on hive have stored their keys on a computer offline but they lost all the keys due to a hard drive failure. So, yes do backup your keys or master password in multiple places to be safe.
---
Beware of freebies
You will experience so many free tokens and drops while some of them are genuine and useful. But few have malicious objectives so beware of anything you come across. If something feels too good to be true just do your research before clicking on anything.
Use a separate wallet if you are going on any shady websites or had to link your metamask wallet or something.
---
Learn about Projects before investing
This should be obvious to many but still many people just go with the hype and invest in the next shiny thing they find on the internet. Mostly losing their hard-earned crypto. So I advise seeing the fundamentals of any tokens/coins before investing in them.
---
Use Self-Custodial wallets or Hardware wallets if you can
You can store your hard-earned crypto with a Hardware wallet if you like. These wallets have your keys engraved into them and will minimise the risk of exposing your keys to the internet. They are also called the cold wallet as your crypto is stored in physical hardware and you don't need to be connected to the internet.
But one drawback is their costs. They cost a fair amount so it becomes less feasible for small crypto holders.
---
Free Wifi? Bad idea!!
You should never transact over an unsecured wifi connection. Hackers connected to the same network can easily access all the data that is transferred from your computer. Always use your home wifi and pc when transacting or surfing on the internet.
Just be cautious with anything you do over the internet. Check everything twice just to make sure things are in order. There is a lot to learn about security and the scammer will try to find loopholes but we have to be extra vigilant.
---
Thanks for reading....
Until next time.

---