"An ambitious approach to 2022" | QSETT | BLOG #1 |
---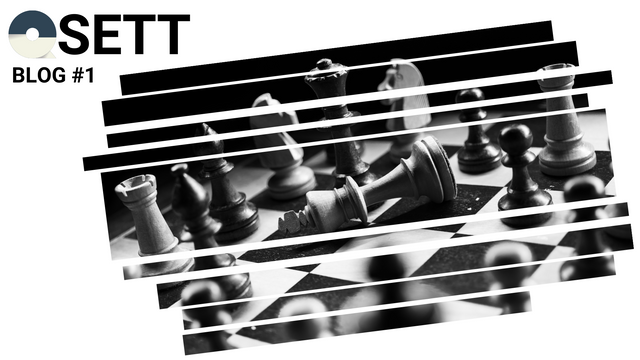 It wasn't until late in my life that I learned how important it is to set goals and pursue them. Before, I was ... "a dreamer", I thought that someday I would achieve something amazing, someday I would definitely become someone influential. I just didn't think about how it could become a reality!
But now I think about it...
...and two important conclusions arise:
First - I have a lot of work to do!
Second - With the right approach, what many people call dreams can be called goals!
So, I'm setting myself goals for 2022.
I will try to make them all SMART
Specific
Measurable
Attainable
Realistic
Time-bound.
First goal:
2000 Hive Power
I will try to achieve a large part of that 2000 by buying a hive for a fiat. More SMART conditions will be met this way as I know how much money I can spend, and I know current Hive price. What I cannot measure is the amount of rewards I am going to get through the year.
Second goal:
More than 2% of shares in SWAP.HIVE:BXT pool.
This goal, ties in with my 5 year + long term plans, is definitely doable. But whether I think it is a good decision to increase my BXT position at @beeswap is a topic for another post 😉
Third goal:
Achieve 1500 chess rating at chess.com
I am a chess beginner (playing few months now). I did some research and according to internet 1500 should be achievable rating in 1 year for an average human.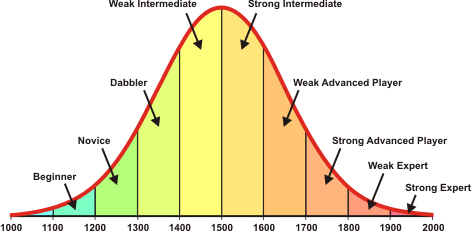 Image source
Fourth goal:
Six super high quality posts/guides for dCity.io.
Thanks to this game, I'm on Hive. I really like dCity game, and honestly I think it's very undervalued - one of the reasons why this is so is not to present what the game is about in an accessible, easy-to-understand way for everyone. Modestly, I think that I have little talent for presenting information / teaching, so I decided to create 6 posts that should explain the game on a good level. Posts will be of a very high level and using various media: text, video, stream, graphics.
Fifth goal:
Another goal that ties up with my long term plans - career change. Complete the "Modern JavaScript From The Beginning" course at Udemy. If I do my lessons regularly, I will achieve this goal without any problems.
Sixth goal:
Completion of the first phase of the uniquestyle.shop opening - I will describe exactly what I have to do in another post.
---
That would be it when it comes to the goals that I wanted to save and account for them exactly at the end of 2022.
Of course, I have many others, but there is no need to save and track them- I would waste more time describing everything instead of doing it 😅
I wish you all a successful 2022, a little luck, but most of all perseverance in pursuing your goals!
---