Splinterland : 75% SPS goal achieved , staked > 150K SPS
---
Splinterland : 75% SPS goal achieved , staked > 150K SPS
Once the SPS airdrop started, I had made a goal for myself that I will stake 200K SPS and one of the reason is to have this goal because I am firmly believing that in future that millions of players will be playing Splinterlands either for fun or for earning from the game. More player play the game , more the value will come for the governance token that will be required to vote for a proposal.

So now my stake has crossed 151K of staked SPS and I am now short of 49K of SPS from my goal of 200K SPS.
My major(or almost all) chunk of SPS is coming from the airdrop and interestingly this SPS airdrop is not at all due to my account size and card holdings but instead I purchased and hold DEC for SPS airdrop. May be right now it look very stupid that I purchased 1000 DEC at price of 14 Hive too but ok, SPS price also high at that time and I am doing all measures at that time so that I reach my goal of 200K SPS comfortably.
Purchased Waka Spiritblade too.
When Waka Spiritblade announced , I have to spend 5000 SPS for the Waka Spirit blade and at that time I thought that I might miss this goal and I recalculated my calculation and it look that I will still might to make it with my current holdings only but these SPS drops are dynamically changing with each CHAOS pack sold or opened, Gladius pack opened , DEC minted in ranked battle and in rewards chest, Rewards cards and Championship point all are keep changing and overall SPS airdrop get decrease with time for same airdrop points with time.
So how much I am still in track.
So technically, 243 airdrops are completed and 122 airdrops are left. Actually this also mark 2/3rd completion of airdrop now.
All I require to add another 49K of SPS in 122 days that will make to accumulate 402 SPS each day. Based on my account and DEC holding, I am in borderline to meet this goal until my SPS airdrop start dropping drastically.
So Future plans .
In very initial stage I thought that I thought that I might get more than 200K of SPS and may sell rest of SPS in profit.(at that time 1 SPS is equal to 1 Hive) But at current time SPS price is too low that I will not consider selling at such low price though current chances are very slim for me to cross 200K goal.
Another is that SPS is going for payment for Riftwatchers, so whatever will be generated after goal completion will might go for building my deck that I might use it for myself to play or I might use them to rent out for building my passive income.
If you are still not playing Splinterland's then you should definitely give a try.
Note for my affiliates
If you want to play splinterlands then you can join it here
I saw few of the player joined the game using my affiliate link and then stopped playing after few battles. If you have any difficulty in playing game, do not hesitate and join the game discord. It is really helping community and contact me here or on discord, I will definitely review your game for your better game experience.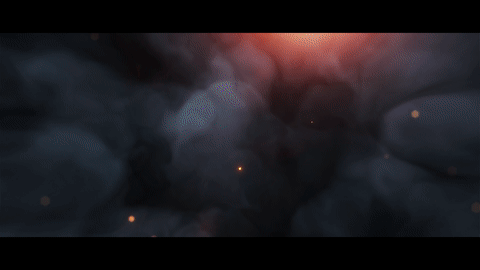 Posted Using LeoFinance Beta
---