Splinterland's : SPS rewards did kicked up the Brawl participation.
---
Splinterland's : SPS rewards did kicked up the Brawl participation.
Few days back Proposal is passed to give SPS rewards on the Brawl participation to the players and now SPS rewards are live for the Brawl. I am not sure what is happening in other Guilds but plyers in my Guild of IG2 decided to give kickass performance in the latest Brawl and we clinched the first position in the brawls.
I am not sure when the last time we clinched the first position so it come like a breeze to us and making us more determined to again give a strong performance in coming Brawl.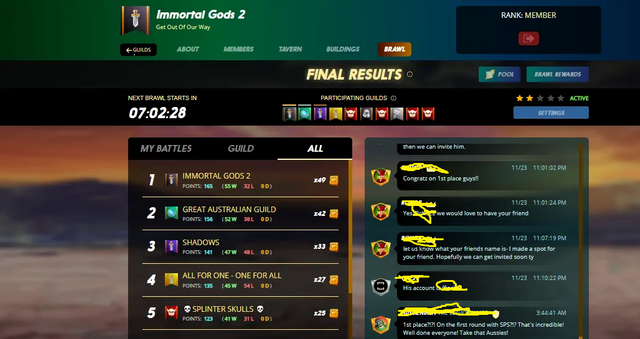 If you look closely that we have only 87 Battles to prove our mettle versus 90 battles played by second place holder, 95 battles played by third place holder and 99 battles played by fourth placed guild. If I compare 87 vs 99 , it shows we played better but we did not filled our all frays and it is the reason that we have less battle to play. So next step is t fill all frays.
Guild Leadership also start to kick in.
SPS rewards in Brawl coupled with good results in Brawls motivated Guild leadership to recruit the player who can fill the frays and help the Guild to get good position in the leaderboards. It is win-win for both player and guild as combined every participating player will get more merits and more SPS and guild will get more crowns.
I guess in coming brawls we will be able to fill all frays and also able to upgrade our tier so that we can get better rewards for being in upper tier.
My personal progress.
I am lucky to have my win rate >50% in Brawls and I wish to remain it there, winning all or at least having win rate greater then 75%.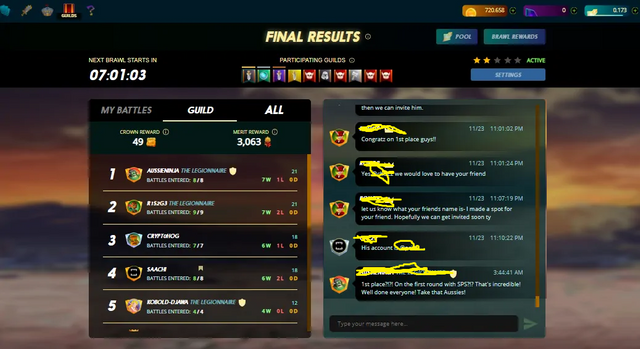 Since in initial days of my frays, we received as less as 800 Merits as all players are not interested in filling the frays and sometime miss the brawl even after filling the frays. I guess after brawl rewards , we will get more participation and more better Merit rewards that will help in upgrading the Gladius collection faster that might help in more strong progress.
I am looking to strengthen my deck as it is more profitable at current juncture to get SPS by plying handful of battles while playing in ranked match is much time consuming.
My other post in Splinterlands.
Splinterverse (Splinterlands Metaverse) : A comprehensive ecosystem for everyone to earn.
Staked 200K SPS and my future Splinterland's plan.
Splinterland's : Can I Survive on my Splinterland's earnings.

Splinterland's : Explosive growth is yet to come.

Splinterland's : Earned assets worth more than 1 BTC.

Splinterlands : Land release might change the way of playing Splinterlands .

Splinterlands : When luck strike twice in gap of few days.

Splinterlands : Ways to earn DEC
Splinterlands : Do not ignore Guilds
Buying Splinterland Tower Defense pack now looked good decision
Splinterlands : My passive income generator
Splinterland's : My road to 300K staked SPS
Splinterland's : It rained Gold Foil
Note for my affiliates
If you want to play splinterlands then you can join it here
I saw few of the player joined the game using my affiliate link and then stopped playing after few battles. If you have any difficulty in playing game, do not hesitate and join the game discord. It is really helping community and contact me here or on discord, I will definitely review your game for your better game experience.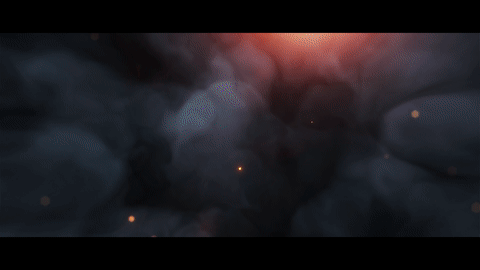 Posted Using LeoFinance Beta
---