Splinterlands: I am keeping my focus on brawls today for more earnings tomorrow. (+ Giveaway)
---
Splinterlands: I am keeping my focus on brawls today for more earnings tomorrow. (+ Giveaway)
I am not sure that how many players are taking the brawls seriously and filling the brawl frays for the guild and completing there battle after filling the frays. Unfilled frays for a guild is actually not good and nor do the filled frays in which players do not submit the team.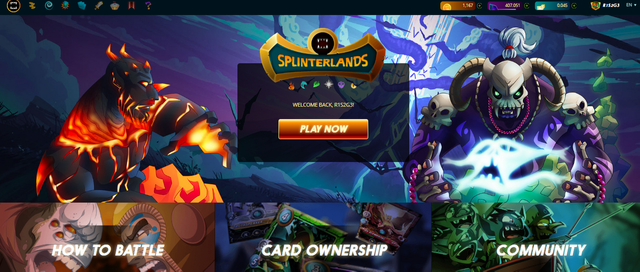 I earlier used to wait for the last hours to fill my frays and it did caused me to miss to fill the frays so now I am getting cautious in filling my frays and I also try to win them.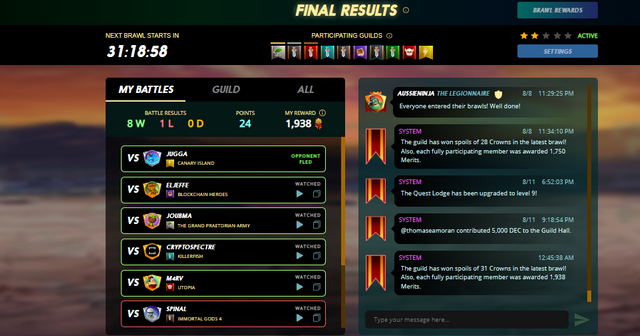 So above one is really a great result and I like to repeat my success like it but it is really dependent on the luck and quality of the cards. Opening so many CHAOS packs did give me the depth on my card selection but I still miss the "Gladius cards" especially the Quora Towershead . Today I used all my merits to buy the Gladius pack and luckily I got the Quora Towershead. I still did not get any legendary but anyways I am able to level up my few more common cards.
I want to be competent in Brawls when SPS rewards for Brawls start.
Time for Giveaway.
Leave any comment in this post even "In for giveaway" will also work using Leofinance Interface.
I will use the "https://wheelofnames.com/" for all the eligible participant to pick up a winner for 10 LEO prize.
Entry will be accepted till Friday 12 th August EST in this post and winner will be announced on Sunday 14th August on my post.
This prize is an initiative to encourage user to use Leo interface and it is sponsored by @leogrowth .
Result for Previous Giveaway
Previous Giveaway post can be read here and 20 participants were eligible for it by using Leofinance interface.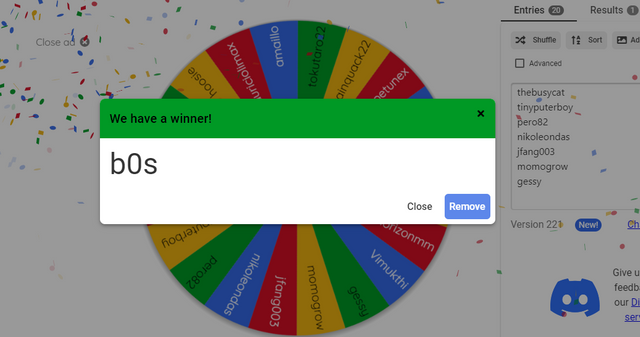 Congrats @b0s, you won 10 LEO in this giveaway.
10 LEO is sent to you in transction id https://he.dtools.dev/tx/4e691f9317f8dba7c228f7799f75a62a27f3f3b7
Looking for Leofinance Direct link ?.
It is always at the end of the post , just click on " LeofinanceBeta " as shown in below image.

So just go the post end, you will get the direct link.
My other post in Splinterlands.
Splinterverse (Splinterlands Metaverse) : A comprehensive ecosystem for everyone to earn.
Staked 200K SPS and my future Splinterland's plan.
Splinterland's : Can I Survive on my Splinterland's earnings.

Splinterland's : Explosive growth is yet to come.

Splinterland's : Earned assets worth more than 1 BTC.

Splinterlands : Land release might change the way of playing Splinterlands .

Splinterlands : When luck strike twice in gap of few days.

Splinterlands : Ways to earn DEC
Splinterlands : Do not ignore Guilds
Note for my affiliates
If you want to play splinterlands then you can join it here
I saw few of the player joined the game using my affiliate link and then stopped playing after few battles. If you have any difficulty in playing game, do not hesitate and join the game discord. It is really helping community and contact me here or on discord, I will definitely review your game for your better game experience.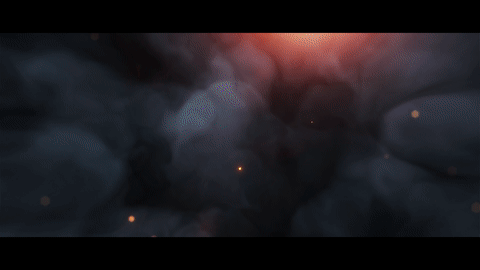 Posted Using LeoFinance Beta
---