Now You Can Buy a Bike with Crypto
---
It's just the matter of time that cryptocurrency would be mass adopted in near future. Though some countries banned cryptos, but other countries just accepted cryptos as means of payment, not only investment asset. El Salvador is one example, the government make it legal in the country for the payment. It's a mega bullish year, when in the couples of months we will see the rise of $Bitcoin and alts coins. Alts season will be coming soon. In the future, we could pay anything using cryptos.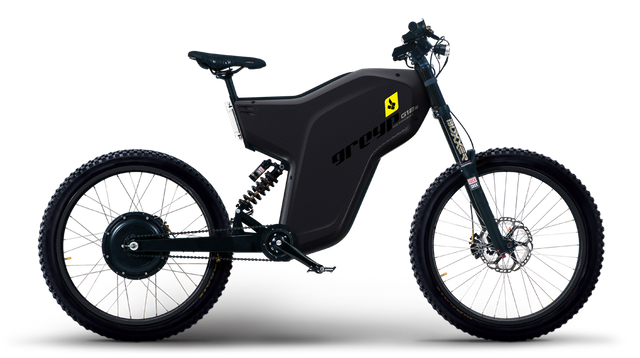 Source
This morning I read a news that a bike company in Croatia just accepted crypto in their online store.
Croatia's Greyp Bikes, which is aiming to rank among technological leaders in the cycling world, has taken another innovative step. The company has introduced support for payments with nine major cryptocurrencies – BTC, ETH, BCH, XLM, XRP, DAI, EOS, USDT, and USDC – through a cooperation with Paycek, the country's leading crypto payment processor.Source
For now, they just accept major coins like BTC, ETH, BCH, XLM, XRP, and EOS. But, it seems they would love to accept stable coins as three of tens coins are stable: DAI, USDT and USDC. I think they play safe, they have noticed that the major coins are not really volatile but they will increase in price. I am a bit surprise they accept XRP though XRP is struggling to win a legal standing with SEC.
I am so bullish on XRP as well. If we analyze the chart, XRP may increase in price in the future, it could make new ATH. It may reach $10, $20 or even more.
I like cycling. I hope cryptos will be accepted as payment mean in my country. Until now, cryptocurrency is legal for investment asset. We could trade and hold cryptos. Many local exchanges are legalized by the government. The exchanges are Indodax, Tokocrypto, Rekeningku, and others.
We can trade and hold cryptos there but we can't yet pay foods or a bike with crypto. For me, it's okay as long as we could sell crypto to Rupiah. And you know, $Hive is one of legal crypto in Indonesia.
Hopefully, I can buy a bike or other products with $Hive and other coins in my country. Croatia have paved the path for the payment of a bike with major coins. Many will follow Croatia, I am pretty sure of it.
Posted Using LeoFinance Beta
---