How Can I Keep Up With Buying The Dip?
---
Few days ago we saw the dip in the market, I watched some of my coins dip, the entire crypto market cap dipped from $2.2 trillion to $2.03 that's quite much for some coins because they dipped 10% and I was thinking of buying the dip again. I decided to wait till the weekend to buy some dips. But Hive's price didn't dip much. I woke up this morning to see the market recovering again. Well I guess the picture below depicts exactly how I felt when I saw the market in the green zone this morning.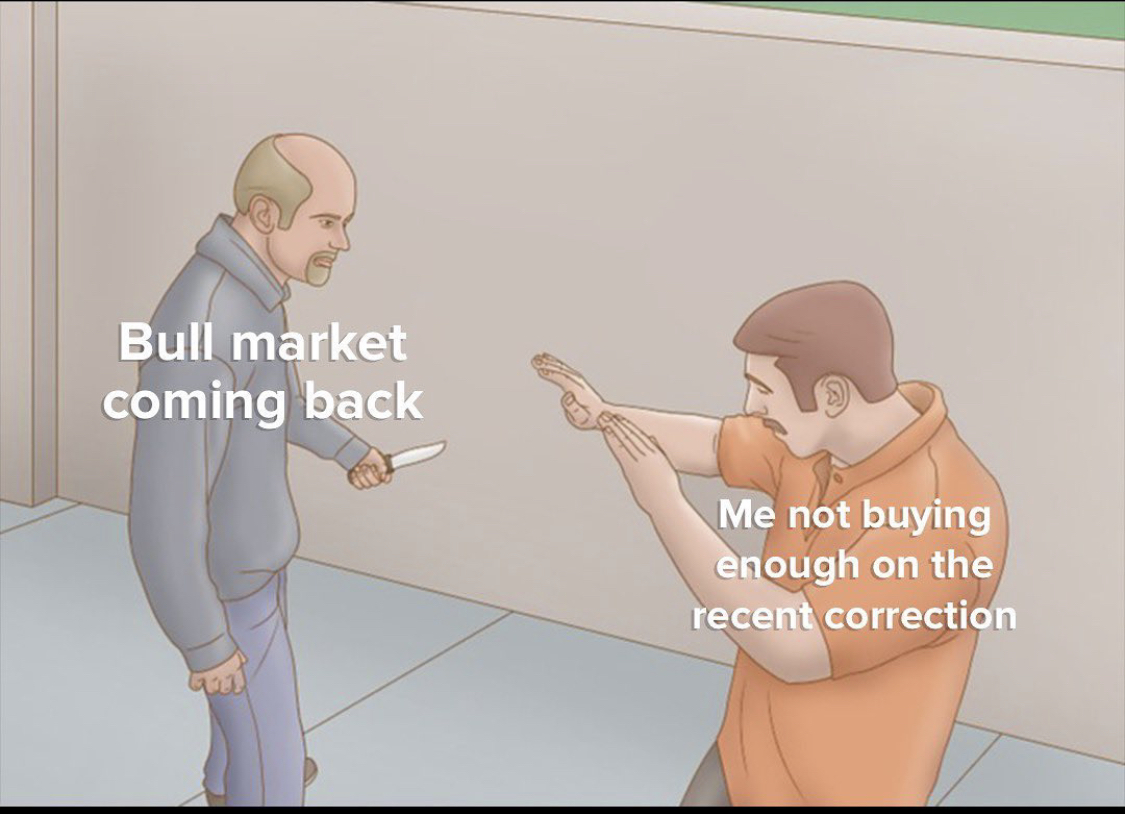 source
Buy the dip, buy the dip they always say but man has bills to pay. Whenever the market starts dipping, am like "I wish I have spare cash to buy the dip". But no matter how many times you buy the dip, the dip never ends. I have done lots of research on lots of coins I wish I can buy but how many can one buy, how many dips can one buy. I spend all my money buying dips, don't get me wrong I love buying coins, I love buying the dip, it's therapeutic to me. Whenever I go on a spending spree, to clear my spending conscience, I buy one or two coins to add to my portfolio. Lately I have been stacking AVA and SAND.
I buy AVA because of its utility, it's the native token for Travala, a platform that allows people pay for their tourist and traveling experience with cryptocurrencies. Nice to see my AVA token prices increase and I don't mind buying more. The transportation is a big time lucrative industry and I believe it's future potential. SAND on the other hand is the native token for the blockchain game sandbox. Which also has massive potentials with NFTs and game plays. It's also hard keeping up with investing and trying to live your personal life. At least am glad am improving in my splinterlands gaming. I can use that to cool off after a long day, it's also nice having fun playing the game and earning as well.
I also buy the dip of bro tokens every week, made that my weekly activity. This is because I enjoy the the passive income I earn from the bro token by holding it. Yeah before i forget, I bought the Ape token but forgot I did, checked my hive engine transaction history and saw I have been earning ape tokens for a long time now. I bought the APE token when it was worth $1. I'm considering buying more and increasing my holdings. At least I prefer buying the dip over leaving my money in fiat.
Posted Using LeoFinance Beta
---