How To Get A $20 Unstoppable Domain Name For Free
---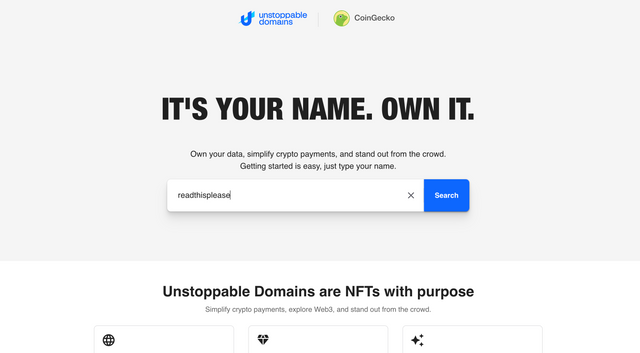 Unstoppable domain is a Web 3.0 domain that makes choosing a crypto domain address and location easier. You know how crypto address is gibberish and hard to remember so you have to store it somewhere. You also have to be careful because a little mistake in a number or letter will have you lose your assets. But then getting these domain name cost money, but you have the opportunity to get it for free but you have to be a Coingecko candy owner and user.
This is for people who have Coingecko candies and have been claiming their Coingecko candies. Coingecko is collaborating with unstoppable domain to give out $20 worth of unstoppable domain names. So if you have those candies, you will have to spend about 700 canoes for this, although it cost 400 candies few hours ago, this offer is valid till December 15th. So hurry now and get yours, to claim, go to your coin gecko account, browse through the reward section and search for the unstoppable domain and coin gecko collaboration.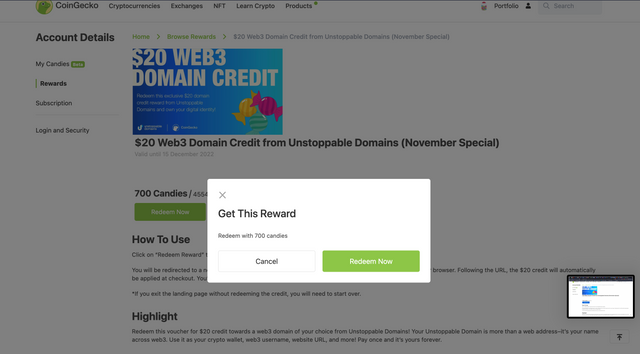 Click on redeem now, and you will be charged 700 candies, a redemption code will be displayed which you can click to claim your unstoppable domain.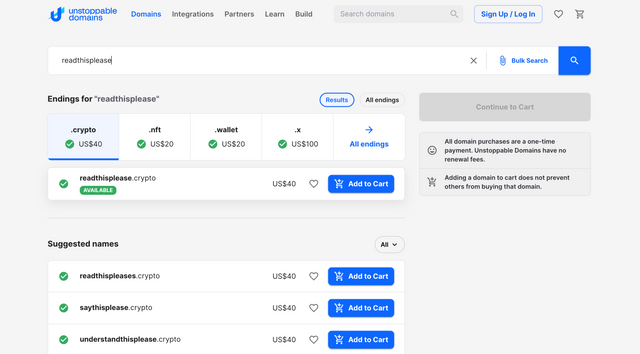 Then go to the search button and search for the name you like to see if its available
You will be presented with options of different extensions and how much they are worth, but you have $20 worth of coupon so you have to choose within that range. But if you happen to choose a name that cost $5 you can get 4, which is the .crypto , .nft, .wallet, and the .x. But my name cost $20 so I chose the .nft extension. The beauty of this is that this is a one time fee, once paid, you dont have to renew unlike others that charge renewal fees.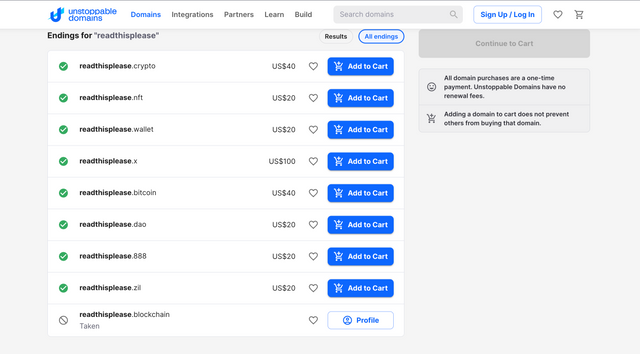 Check out your cart, then get ready to sign up using whatever means, but I used my metamask for easy access.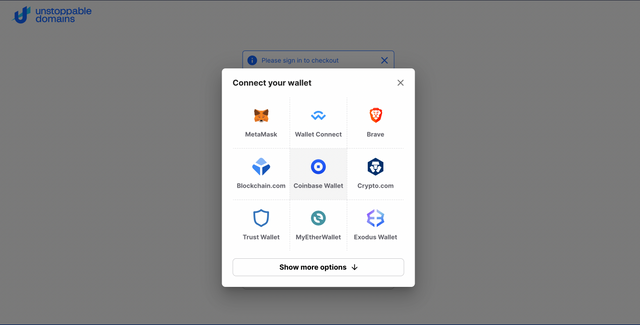 Then pay using the promo code after that, you are good to go.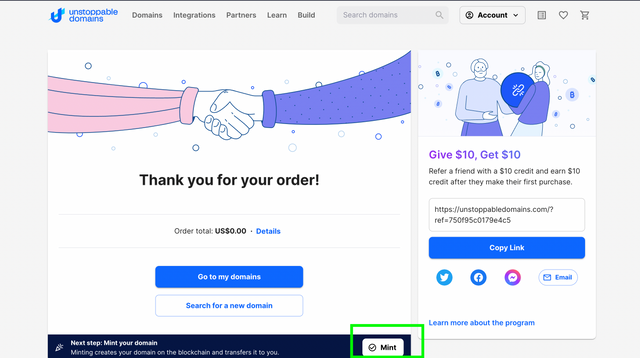 You have made your order, its time to mint your domain name, click on the mint button there.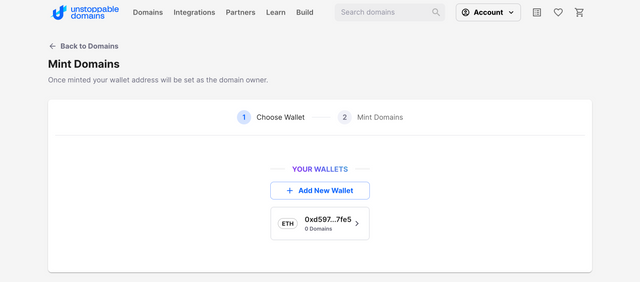 You will mint your domain into the wallet address you signed up with.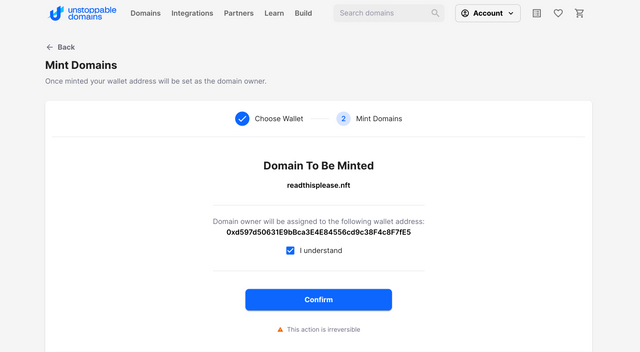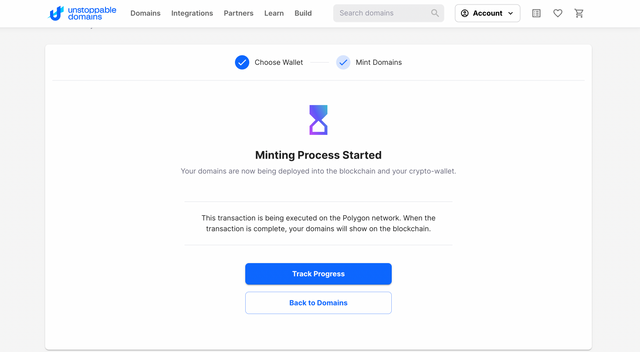 Congratualtions, you have an unstoppable domain now
Posted Using LeoFinance Beta
Posted Using LeoFinance Beta
---