Meterverse: SAND Token Pumping Like Crazy
---
This is really crazy, because I have been blogging about SAND and why you need to buy it as one of the major platforms that is fully invested in the Meterverse. Few weeks ago the coin was way below $1, making it extremely affordable to be added to your portfolio. The SAND token is one of the play-to-earn native token that has a lot of utility aside being a governance token.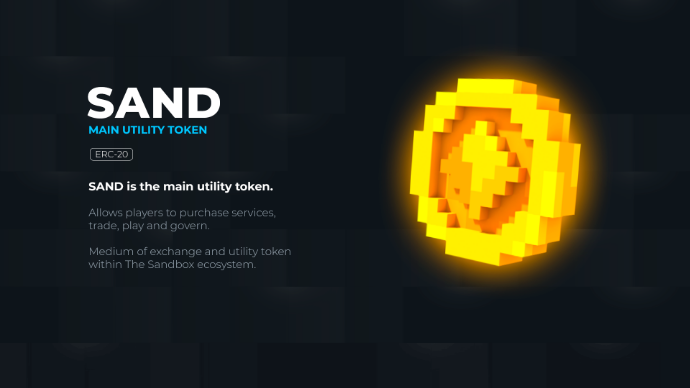 source
Some play to earn platforms have different tokens for different functions, but the SAND token is different, making the demand for the token limitless. So let me give you some insights of what you can do with the SAND token in the SANDBOX ecosystem.
SAND is used as a means for transfer of value, meaning that you can use it to make monetary transactions and use it as payment in the SAND ecosystem especially when buying digital assets like NFTs and LANDS.
You can also use it to build on SANDBOX, this ranges to building characters, buying skins and abilities. You can also build games in 3D for free using SAND tokens.
Used for governance to allow holders make decisions governing the eco system.
It can also be staked to earn more SAND tokens which is great because it gives you passive income.
Now that Facebook has announced changing its name to Meta and given the world a good detailed awareness of what the metaverse is, people are beginning to pick interest in the platform and ways to enjoy and earn properly is by participating in major activities on the SANDBOX. This means that they will be a lot of demand of the SAND token.
My prediction for the SAND token is that it might get to $10 before the end of the year, SAND is just 350% away to getting to $10 and it did that in 2 weeks.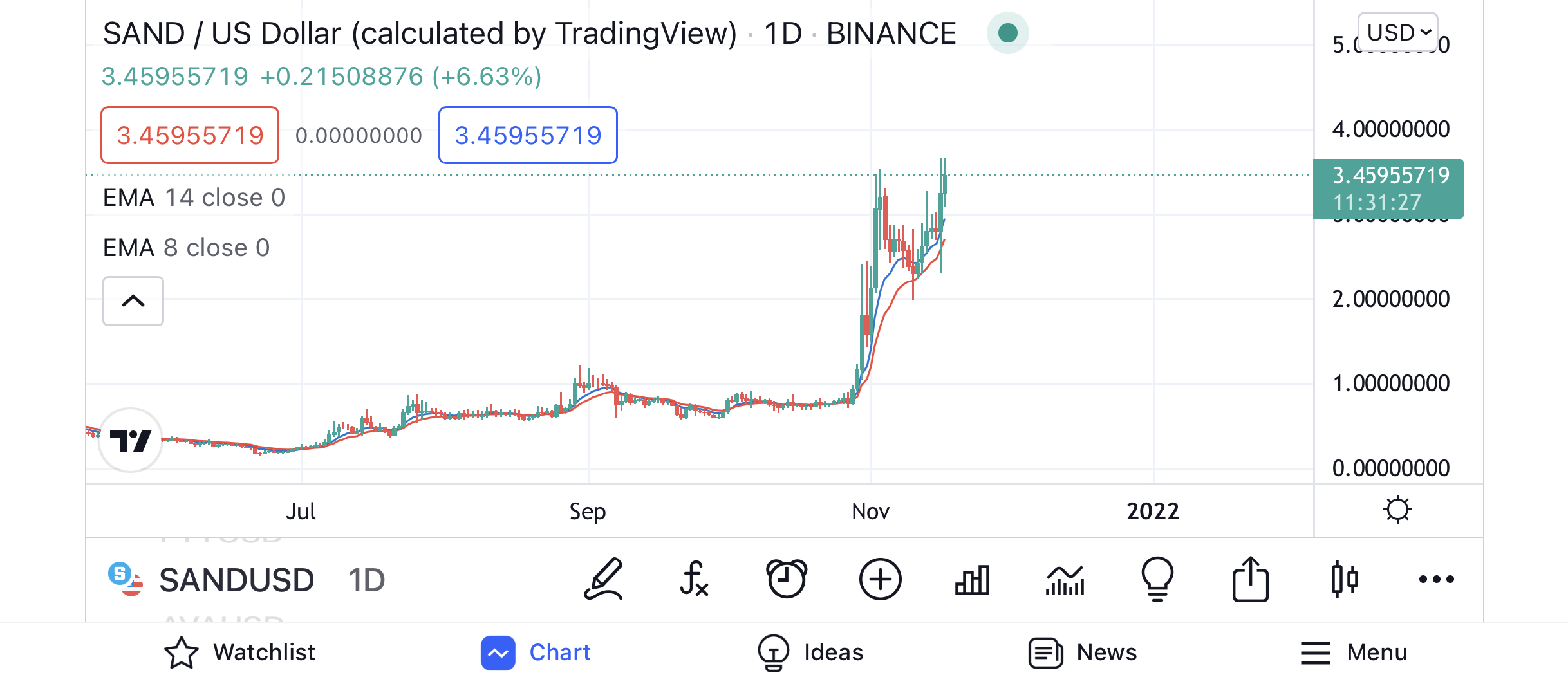 Although on the chart here it's showing a double top which is a sign for a reversal but this time am sticking to fundamentals over technicals. The fundamental backing SAND will probably make the SAND price not respect the technical analysis of SAND. Well once again, not a financial advise but it's something you should put into consideration.
Posted Using LeoFinance Beta
---