Splinterlands Rewards : Practicing Is The Only Way To Utilize & Understand The Blockchain Game
---
As a Newbie who is interested in playing splinterlands, I can assure you that your first week will be filled with frustration because nothing will make sense to you. I was given a lot of articles and post to read but the issue I had was trying to understand everything at once. The moment I understood playing splinterlands as a journey, the better for me. You have to learn and understand the game one day at a time.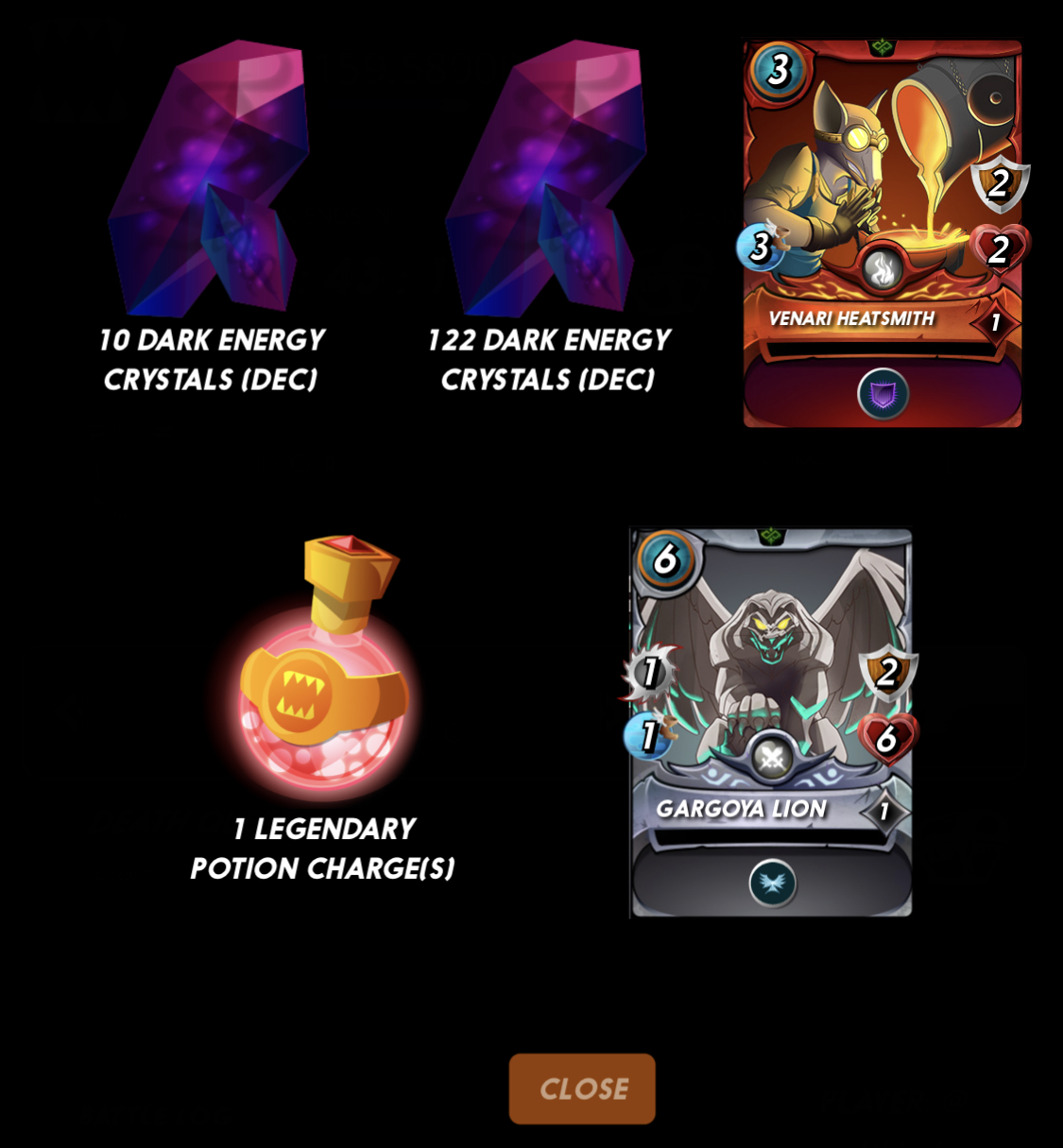 I'm not saying am perfect in playing the game right now or I can challenge gurus like @mistakili . But am proud of myself and my journey on splinterlands. This is because am beginning to understand the game gradually and enjoying myself while playing it. When I started playing the game initially, I got scared playing it because I hate losing. But currently, I find myself replaying my lost battles and understanding the reason behind my loss. I try to know what my opponent's specific cards' abilities are. I try to know how strong or how useful they are. I learn from my mistake and card choice, and I promise to choose my cards better next time.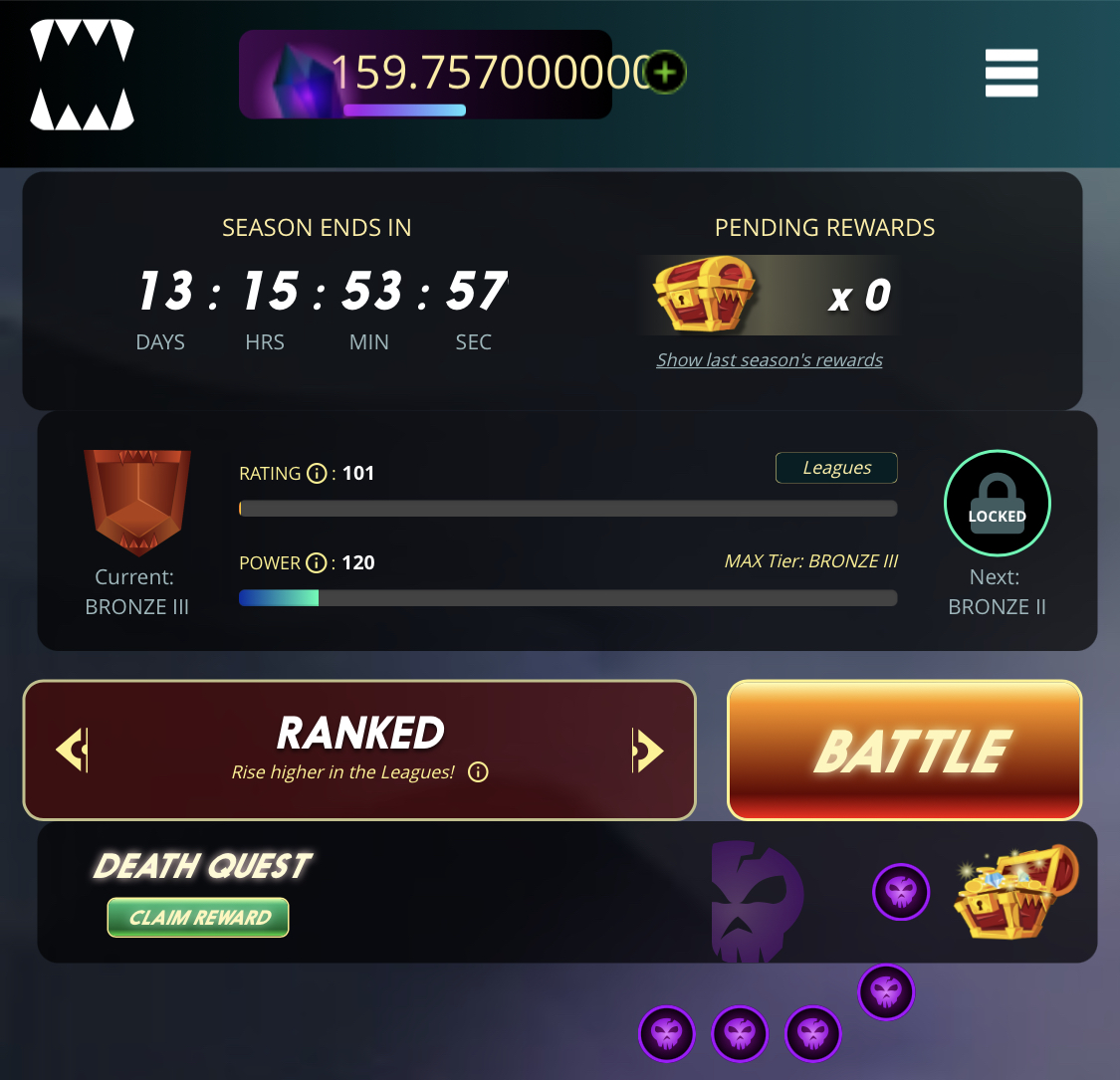 Few weeks ago, I would spend just 15 minutes on splinterlands, get confused while playing it and leave the app. Later on, I started spending more time trying to know and understand the game. Asked questions, and got my ass beaten so many times. It takes me weeks to win a quest. But am proud to say it took me 3 hours to win a death quest I completed.
While choosing my cards to battle, I love choosing cards with speed and cards that have a restore health ability. I consider cards that have restore health ability as a cheat card because that's like having 3 cards in one. I also love cards that throw fireballs or something like that. This is because those cards can stay afar and cause damages.
One exciting part in playing splinterland is opening my reward chest. I get so excited to see my surprise rewards. I got two sets of rewards opened yesterday because I completed an earth quest and a death quest all within a day. For my earth quest my rewards were: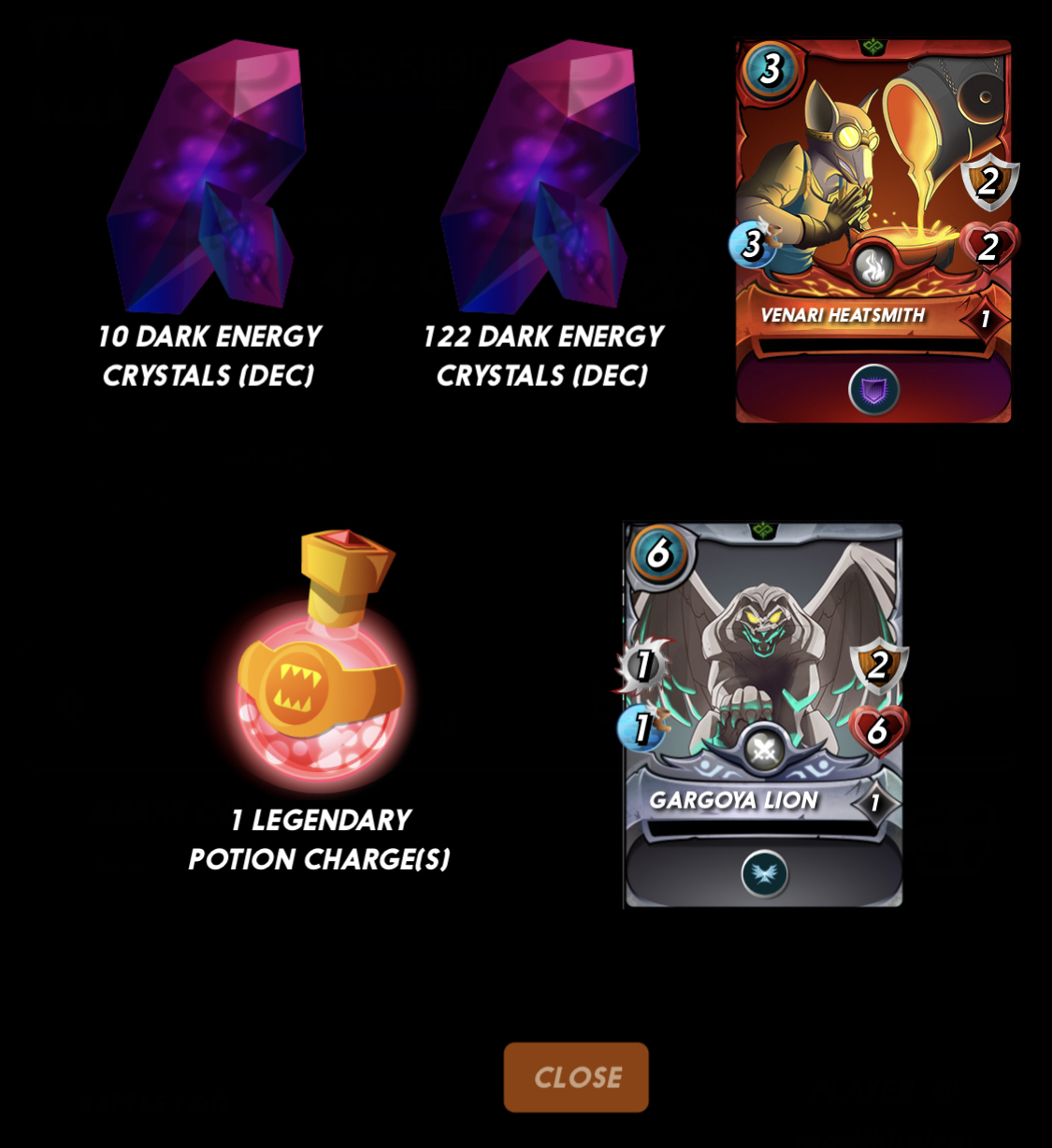 For the Death Quest, the reward was just a card but it has increased my card collections. I feel growth in my splinterlands journey. My card collections are gradually growing, grateful for that.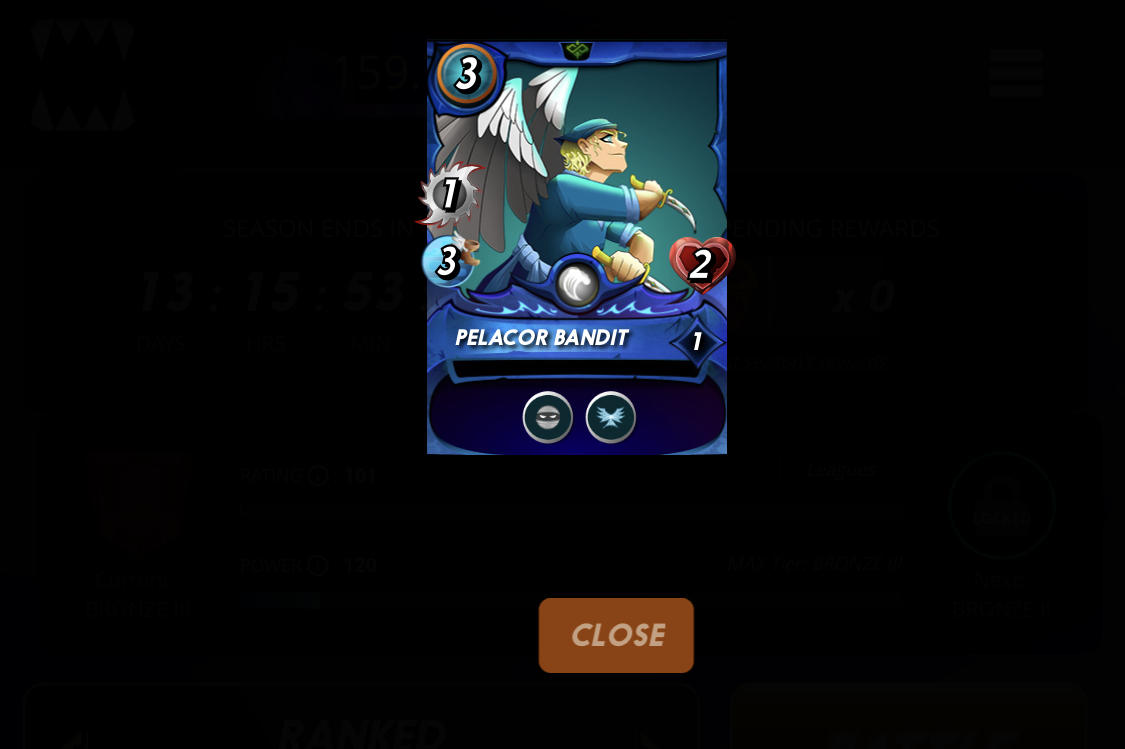 Still don't know what to do with my legendary potion charge
Posted Using LeoFinance Beta
---