Another Crypto Market Fall and How to deal with it
---
The Crypto market has crashed again and the bitcoin price is now in the range of 25k USD. Earlier support was 30k and now it seems the next stop is 25k right now when I am drafting the post, the BTC price is 25600 USD and there is a drop of more than 8% in the last 24 hours. The entire market is in red and hardly any coin in green color as of now and even hive is down and currently trading near the price range of 40 cents.
This was not expected because the LUNA issue was kind of resolved and new Luna might have given the recovery money option to many but the market still dropped which means it's difficult to predict the next market move. This is the time when we should not hold more of alt because when bitcoin drops like this then alt drops even more and better to get rid of them and buy back when there is an even better dip entry.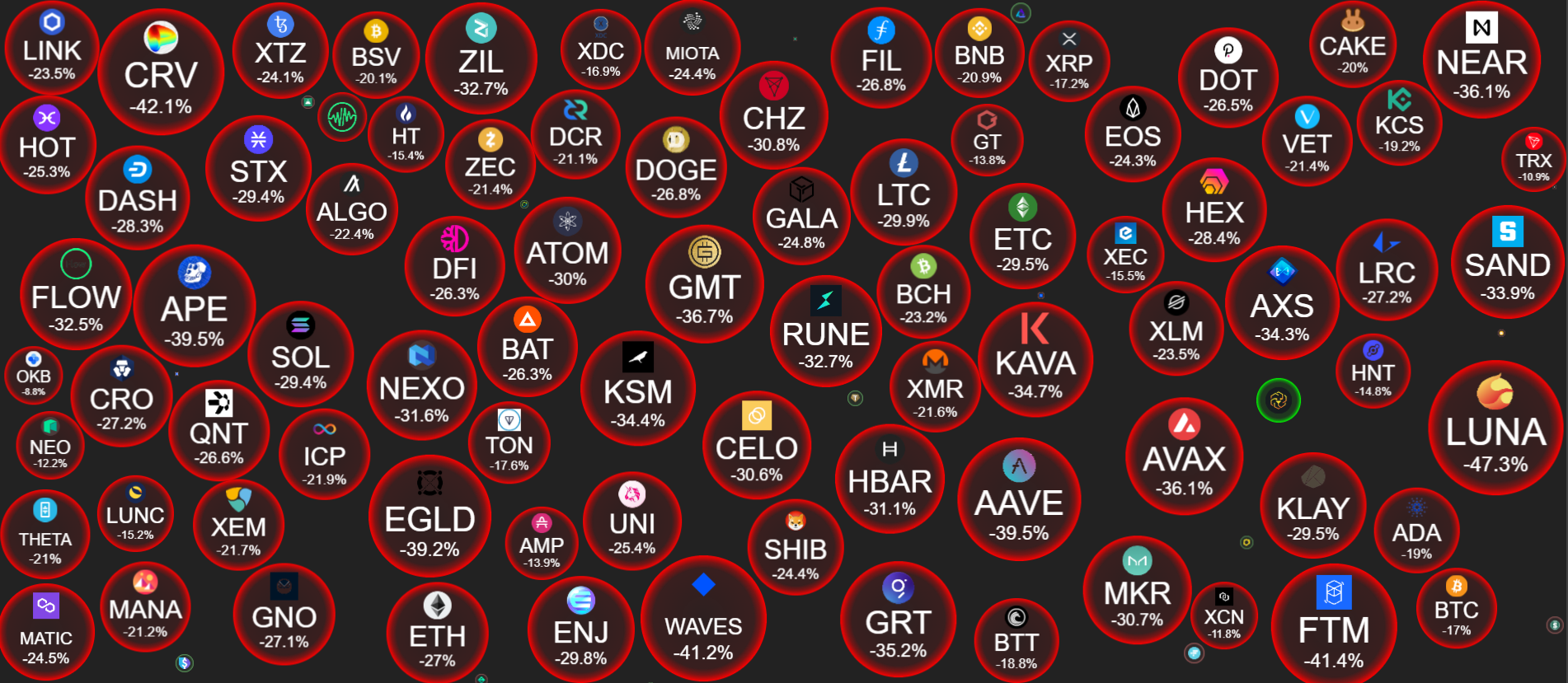 Bitcoin and Ethereum both are leading coins and I have now tried it in such a way that I have over 60% holding of BTC, approx 35% of Ethereum, and the remaining part in altcoins. So this way I am hardly holding 5% of the altcoins. Here is the snapshot of my portfolio and as of now, I have 61.38% in bitcoin, 34.09% in Ethereum, and the remaining 4.53 in altcoins. I had some altcoins that I sold and will take a dip entry again once I see a better price.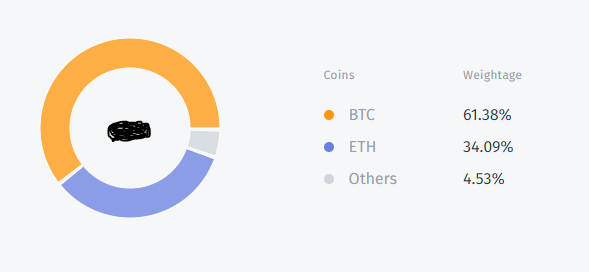 I would like to mention that HIVE is not part of this portfolio because all of the hive coins I am holding are in my hive wallet and I don't consider it like other coins. It's a coin that I always treat as a special one and I always prefer to have it all staked in my wallet. This way I can not just support the authors on the chain but also earn a curation reward along with 2.9% annual growth.
My DCA is on and will continue to be on because this is the time when DCA can be even more profitable and surely a better way to bag more while keeping the average buy price lower. I did few trades last week with alt and now that money I am keeping aside so that if I see a better entry on some of the coins then I can do and then wait for the right time to book some profit.
This can be a panic situation for the people who recently entered the market but as per my experience this is not the first time and I have seen it a few times earlier as well. Even now I remember march 2020 when the bitcoin price was dropped to 3800 USD and almost everyone was saying that crypto is dead and not going to recover soon however that was the year when it crossed its all-time high and later touched 69k USD mark. So I can just say that stay calm and accumulate in parts because buying in one go is not good and don't worry about the prices as this is something had already happened a few times and will continue to be.
Thank you so much
Stay Safe
Posted Using LeoFinance Beta
---