DOGE Replaced XRP. Ranking - the 4th Place, With a Market Capitalization Higher Than BMW
---
Dogecoin (DOGE) is currently the fourth largest cryptocurrency alternative by market capitalization to XRP. This "meme cryptocurrency" has risen by more than 55% in the last 24 hours to reach a new ATH of $ 0.68, with a market capitalization of $ 88 billion.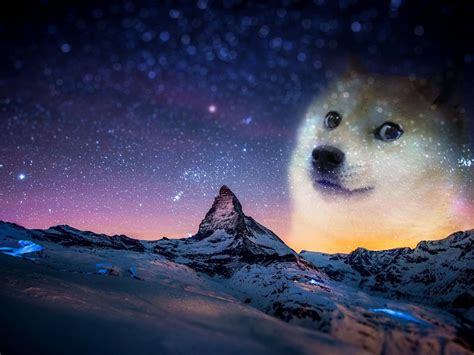 source
DOGE has had a pretty good increase this month, ATH levels have been continuously exceeded. The momentum was driven by the fervor and widespread coverage of TikTok on Twitter and Reddit ... and, of course, the tweets of billionaire Elon Musk about DOGE.
#melonflasc
It is said that the current upward trend comes from the latest news in which it is said that "Elon Musk will appear on a TV show to talk about Dogecoin on May 8", and this information is making the Dogecoin community extremely excited, as I have noticed on Reddit and in Twitter.
Although the currency is currently gaining more attention and becoming the most popular in the top 10, even more so than Bitcoin, some people are still skeptical of Dogecoin and Elon Musk.
An investor on Twitter commented said that the hype around DOGE right now, can cause a lot of heavy losses.
Dogecoin is now bigger than BMW and Ford
Although there are still a lot of people who don't like Dogecoin, I have to admit that 2021 was a pretty successful year for this meme coin. It has increased more than 6 times since the beginning of the year.
Dogecoin is now increasingly used as a form of payment for many platforms and stores. A branch that sells Nissan cars in the US has accepted DOGE payments and recently the store that sells basketball accessories of the Dallas Mavericks team also announced the acceptance of DOGE.
Dogecoin not only surpasses XRP to rank 4th on Coingecko👇(source), but also surpasses big names such as BMW, Ford, and Twitter in terms of market capitalization.
Thank you for reading!
With respect and research,
@regenerette

Leo gif @mariosfame
---