1500 FREE Level Tokens Inside (PSYBERX)
---
What Is PSYBERX?
PSYBERX is an upcoming game that is being built on the HIVE Network. Its planned to be a shooter game similar to Call Of Duty. Currently the game is in development. There is plenty going on to get excited about while we wait for game release. One such thing is the games LEVEL token in which can be purchased on the HIVE DEX(s) such as LEODEX and Hive-Engine. Owning 200,000 Level will qualify you for a special crate airdrop that contain NFT(s) that will be usable in game (once launched).
---
Purchase Level On: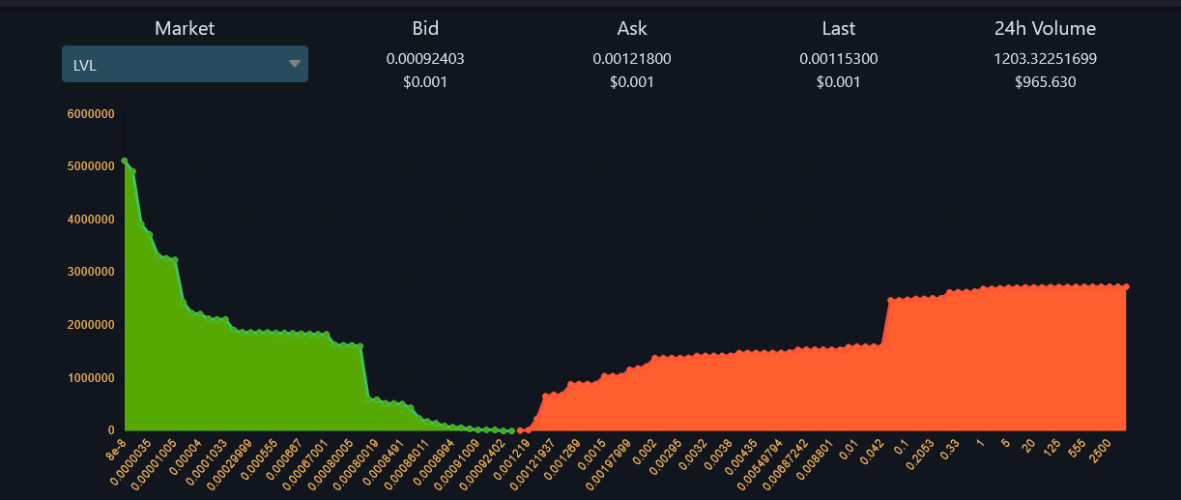 ---
Phase One Level Sale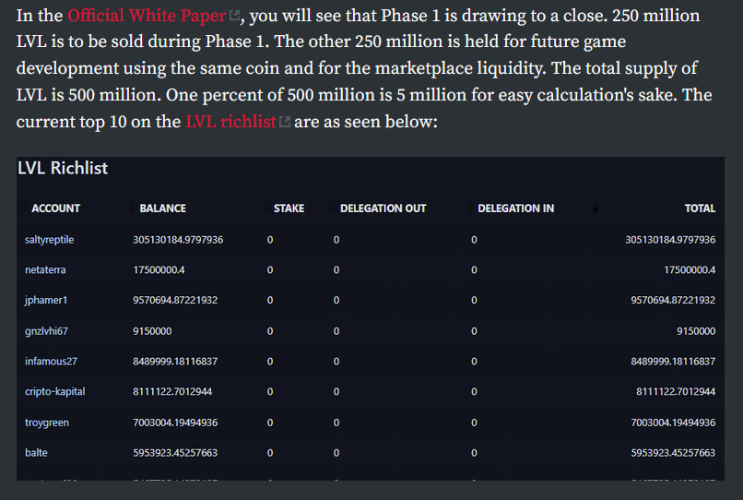 White Paper: https://peakd.com/oneup/@psyberx/official-white-paper-for-psyber-x-and-the-psyber-x-metaverse
---
Readers:
"Sounds Awesome but you promised a Giveaway?"
RentMoney:
"Heck Yeah I Did"
---
Free 1500 LEVEL Tokens
Here we go, like all my giveaways this one will be easy to enter. We will be offering a total of 1500 Level tokens split among four different winners. First and Second place winner will win 500 Level tokens each. The Hiven they tag in their comment will win 250 Level tokens each. You can tag as many Hivens as you like but only the first tag will qualify for the 250 Level draw. No tagging your alt account. A random generator will choose the winners. The timing of your comment will determine your raffle ticket number. To try and create comments with substance the topic of choice is How did you first hear about the game PSYBERX.
---
More PSYBERX Crate Info: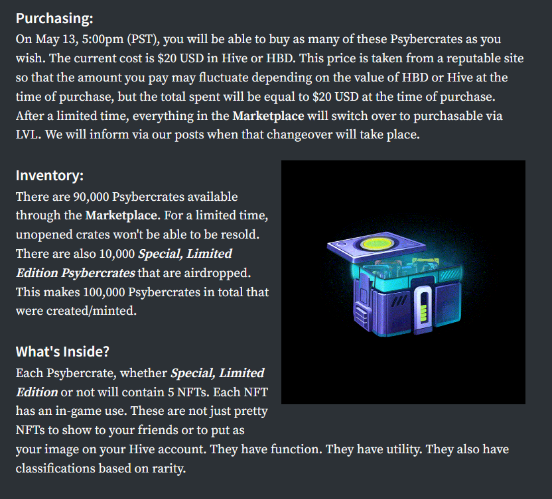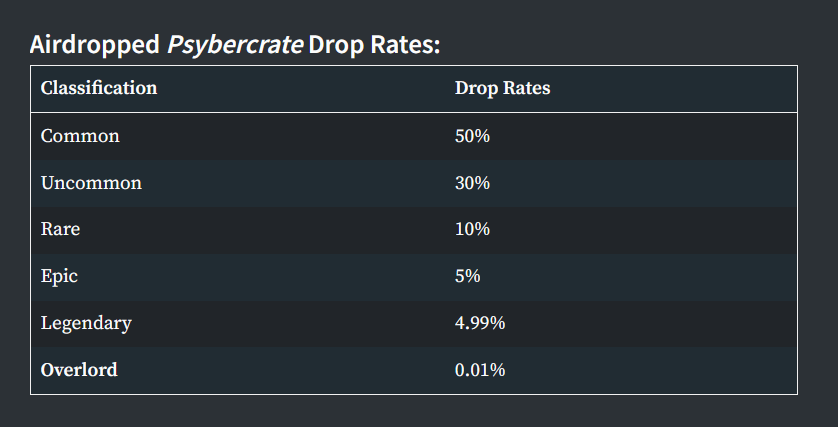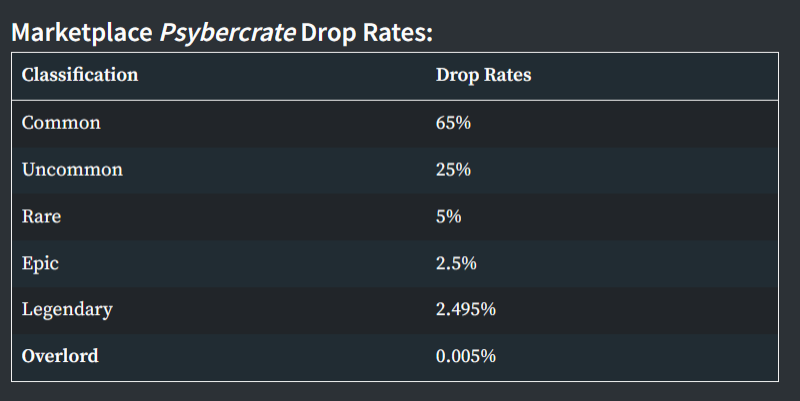 ---
Notes:
As you can see the airdropped crates (First Drop Rate Image Above) given to those who hold 200,000+ Level have a favorable drop rate when compared to the crates that will be sold on the official PSYBERX Marketplace. With only 10,000 crates in total to be airdropped and the countdown already on if you want in on these special edition crates you will need to hurry and get your hands on 200,000+ Level Tokens. The above is just a taste of all that is currently going on with PSYBERX. There is also LAND sale and endless giveaways for the LEVEL token. For more details visit the official @psyberx blog, they are very active with informing their community of recent updates. **Nothing in this post is financial advice. Always do your own research before investing any of your hard earned currencies and never invest what you can't afford to lose.
---
PSYBERX Information Source: 1 & 2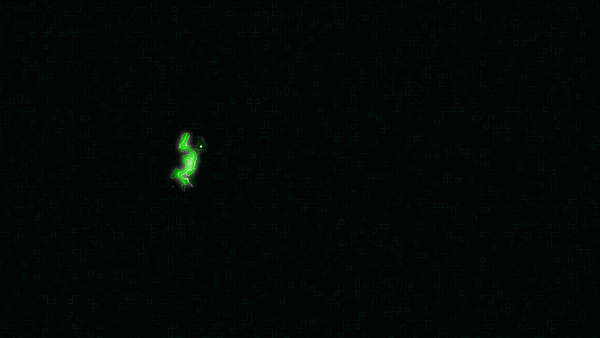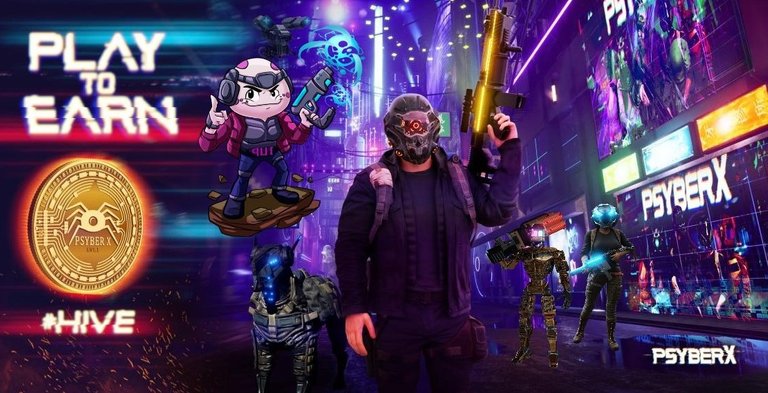 Posted Using LeoFinance Beta
---