Adding DEC As Payment For Nodes & RiftWatchers
---

The Splinterlands community is in deep discussion. The current topics of choice are the two potential SPS Governance Proposals. The two proposals are suggesting to add DEC as a purchase currency for existing Splinterland assets that currently do not have the soft pegged token (DEC) added as a means of purchase. The first proposal wants to add DEC as a payment option to the Splinterlands mini set named Rift Watchers. Currently DEC is below its soft peg ($1/1000 DEC) and Splinterlands always accepts DEC at the ratio of $1/1000 or better (depending on market conditions). What this would mean is anyone who is purchasing Splinterland assets with DEC (while its below peg) would get a deal on those purchases. The second of the two proposals wants to do something similar with current NODE Licenses (Add DEC as a payment option). So far the majority of the feedback hasn't been in favor of the changes.
RentMoney's Proposal Thoughts
I believe the reasons for wanting these changes are (1) get DEC back to its soft peg (2) sell more packs. I believe the proposed changes will have the desired effect on DEC price to some degree but at too much cost. Not cost in dollars or crypto but cost in player/investor moral. There have been allot of players/investors who already purchased Rift Watcher Packs and Validator Licenses using their SPS. It would be extreamly unfair to add a soft peg token as payment that is accepted at a guaranteed ratio of $1/1000 DEC. Then we have the issue of Validator Nodes and its supposed functions such as being a SPS sink. Validator Nodes were marketed as a slow burn process. Meaning it was an asset that was expected to be slow in sales (when compared to other Splinterland assets). With each new tranche level the Node Licenses would increase in cost giving early purchasers the better purchase deal. Adding DEC as a payment options completely changes the dynamic as DEC has been below/above its soft peg many times.
The Markets Are Reacting
Just the very announcement that the above changes are being consider as SPS Governance Proposals has shaken up the market. DEC has climbed in value by over 12% but at what cost? SPS Validator Licenses has dropped a whooping 22% (when purchasing from secondary markets). Could be unrelated but Splinterlands Land Plots has experienced a 15% drop. Rift Watchers secondary pack cost is down slightly under 5% (not a big swing). To me this looks like holders are selling off specific Splinterland assets for HIVE to purchase DEC. Causing Splinterland assets to drop in price and DEC to climb upwards in price. The reason for doing so is using their newly acquired DEC to purchase back their sold assets (Nodes/ Packs) using DEC they attained below peg giving them an overall discounted price and in some cases some profits as well. I'm not here to give anyone any financial advice just jotting down my thoughts but this is a risky plan as its not guaranteed that these new changes get pushed threw. SPS gives power to the players/investors and those who have voiced their opinion thus far seem to be vastly against these changes. Meaning, I'd be surprised if the potential SPS Governance Proposals even get posted on the official Splinterlands website for voting on let alone pass. Click here to visit the official Rift Watcher Proposal. Click here to visit the official Validator Node Proposal. Its important to note that these proposals are not live yet. They are currently just suggestions posted to the @sps.dao blog.
DAO QUOTE
Going forward, the Splinterlands economy is arranged in such a way that most products should be priced in a fixed amount of DEC tokens with the goal of creating demand for DEC tokens and creating price stability for them. Any additional demand for DEC tokens above the target price goes directly to the SPS token through the burn mechanism.
Validator Node Proposal: If this proposal were to pass 80% of the DEC tokens spent to purchase licenses would be burned while the remaining 20% would go to the DAO which is the same as the current distribution of SPS tokens spent for licenses.
Rift Watcher Proposal: If this proposal were to pass, all DEC tokens spent to purchase Riftwatchers packs would go to the DAO just like the SPS tokens, and the staked SPS token holders can decide what to do with them, whether burning them, providing liquidity with them, or anything else.
---
Closing Remarks:
Dark Energy Crystals being below peg helps the main pack sales. While passing these two propsals will likely bring DEC USD value closer to peg and at the very least temporarily help Node and Rift Watcher sales it will likely have the opposite outcome on the main pack sales. This is because currently purchasers of the main packs (packs that are currently actively being sold on the Splinterlands marketplace not secondary markets) can purchase DEC at below its soft peg value and then use that purchased DEC at its soft pegged price to purchase the current Splinterland assets that already accept DEC as payment. If DEC reaches its peg such purchases made because of the aforementioned points will no longer be made which means less sales. With these proposals there is allot of trade offs that need to be made and I'm not sure if those trade offs are worth it. What are your thoughts on these proposed new changes? Let me know them below in the comment section.
---
What Is Splinterlands?
Splinterlands is a blockchain game built on the Hive Network. The game itself utilizes NFT's for game play. These NFT's can be won in battle and/or purchased from the official Splinterlands marketplace or many other secondary markets. Game play rewards players with cryptocurrency and in game assets. Click here to get started with Splinterlands.
---
Watch A Splinterlands Battle Below
https://steemmonsters.com?p=battle&id=f9525f6dc69433c5f35470817a4c862530cb3300&ref=rentmoney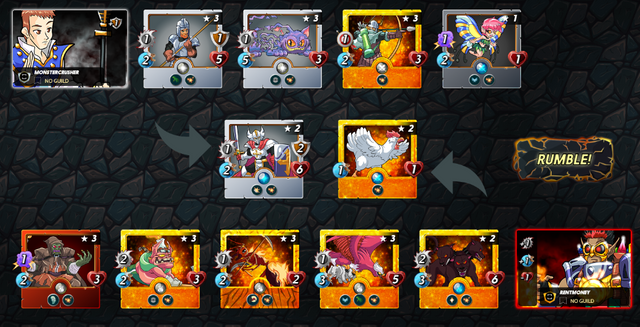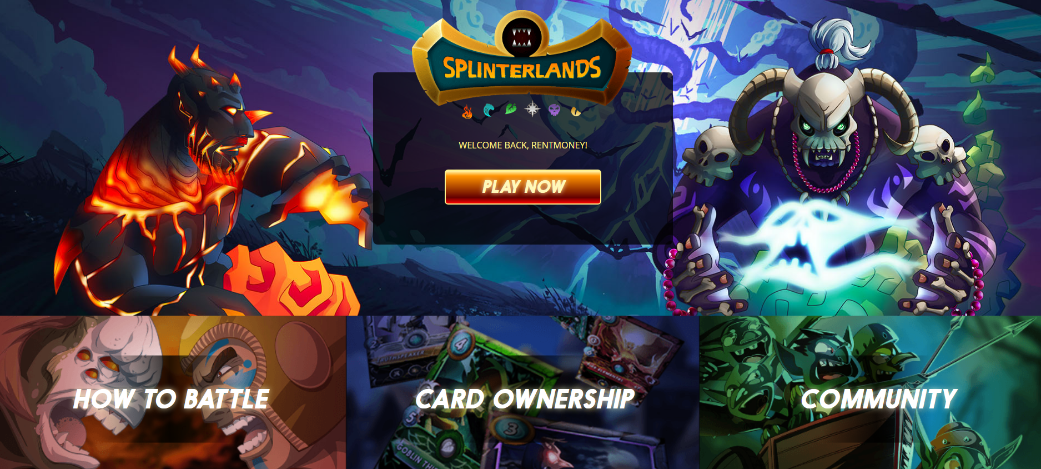 ---
Posted Using LeoFinance Beta
---