(SPLINTERFEST) You Have An Unclaimed Card Airdrop!
---

Introduction:
I been away from the Hive Network (Splinterlands) for awhile and on my return I notice I have an airdrop waiting for me and another soon approaching. On the two below accounts I have a total of 2818 packs that qualify for airdropped Splinterland cards. The odds of receiving a drop was 1/550 (One card drop guaranteed for every 550 packs purchased). Looks like I was dropped the exact amount of cards that was gauranteed to me as 5x550 equals 2750 packs. In today's market that is $100 USD worth of FREE Splinterland NFT's (Not too shabby at all). Hopefully one or more of the five remaining drops land me a gold foil or two. Speaking of upcoming drops the next one is just around the corner, just another 122,000* Chaos Legion packs to sell and we all get more free NFT's. I do plan on purchasing at least another 100+ bundle as I want to get my main account pack purchases to 550+ as to guarantee myself an airdrop card in each remaining drop that is to come.
Main Account Drop Claim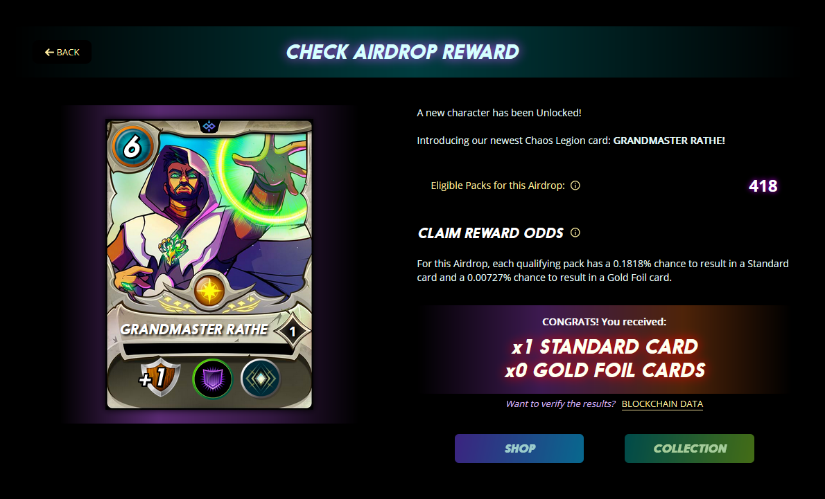 Alt Account Drop Claim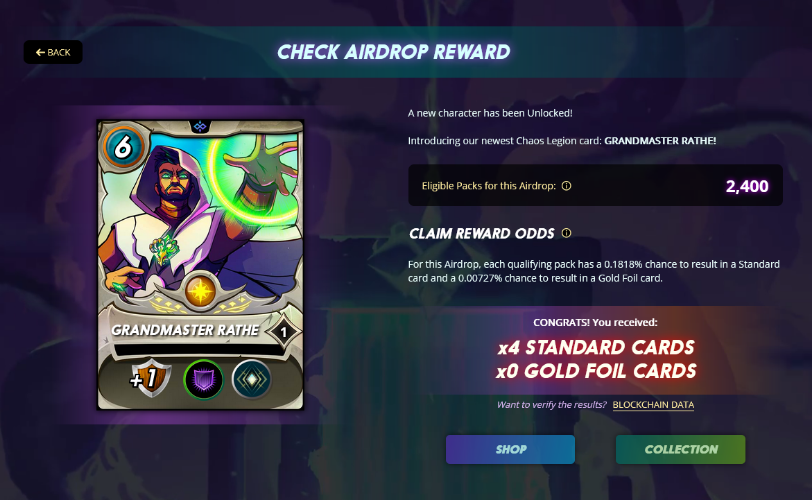 Only 5 Million Packs Left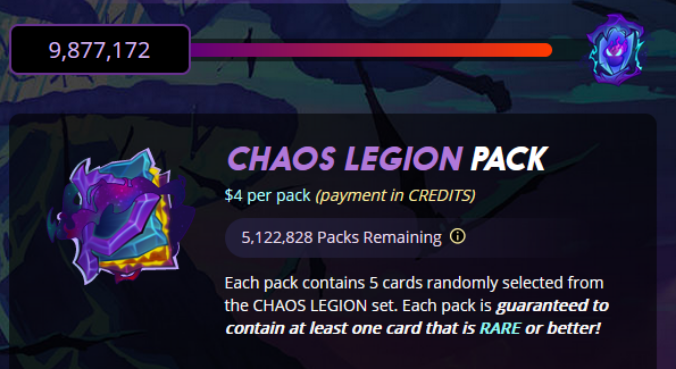 Five More Drops To Go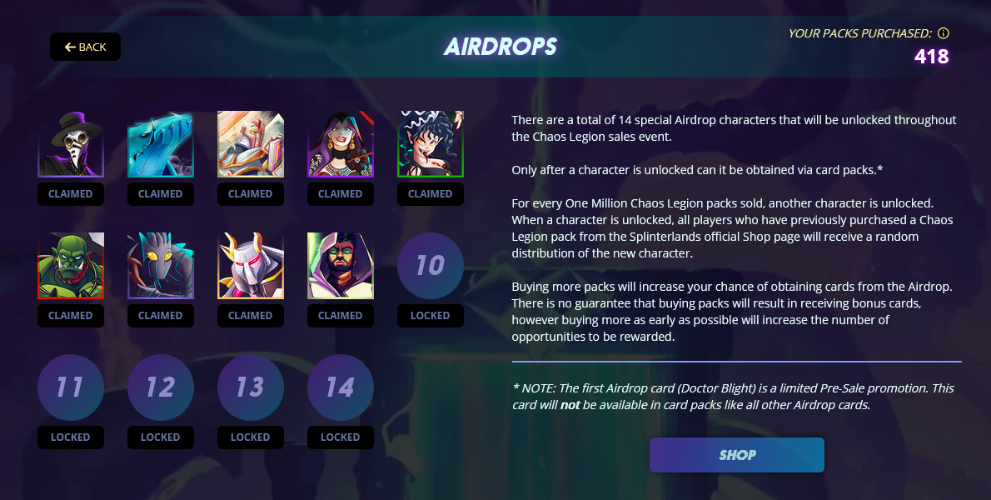 Standard Foil Market Worth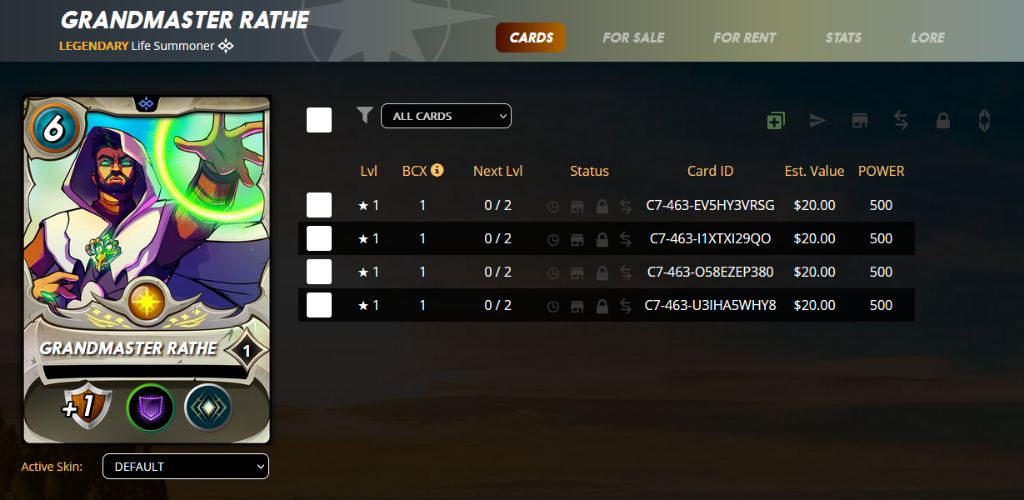 Gold Foil Market Worth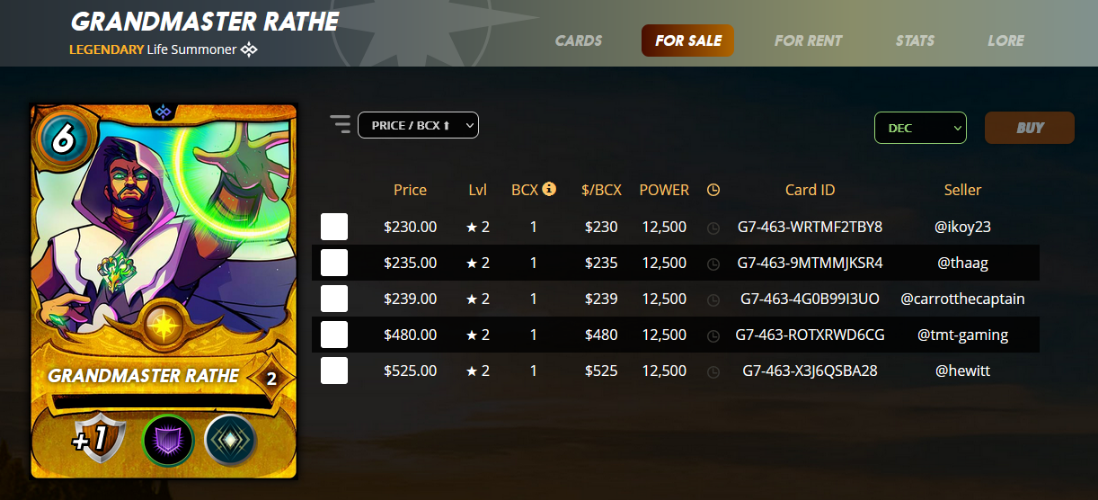 Thoughts:
I haven't played with this card yet in game but $20 USD for a legendary summoner / $230 USD for a legendary gold summoner seems like a good deal. I also noticed many updates to the main Splinterlands site and upon browsing I can see Splinterlands is holding its first ever Splinterfest on October 8th & 9th in Las Vegas, NV. General admission tickets cost just $300. VIP tickets can be purchased for $2000 USD. General Admission ticket holders receive 2-day admission, a standard promo card discount, a standard promo card reservation, an exclusive in-game title, and a swag bag.* VIP ticket holders receive 2-day admission, a Gold Foil Promo Card discount, a Gold Foil promo card reservation, exclusive VIP-level in-game title, an invitation to the VIP dinner on Saturday, 10/8, VIP lounge access at HyperX, and a VIP swag bag.* To learn more about Splinterfest visit the official Splinterlands site by Clicking Here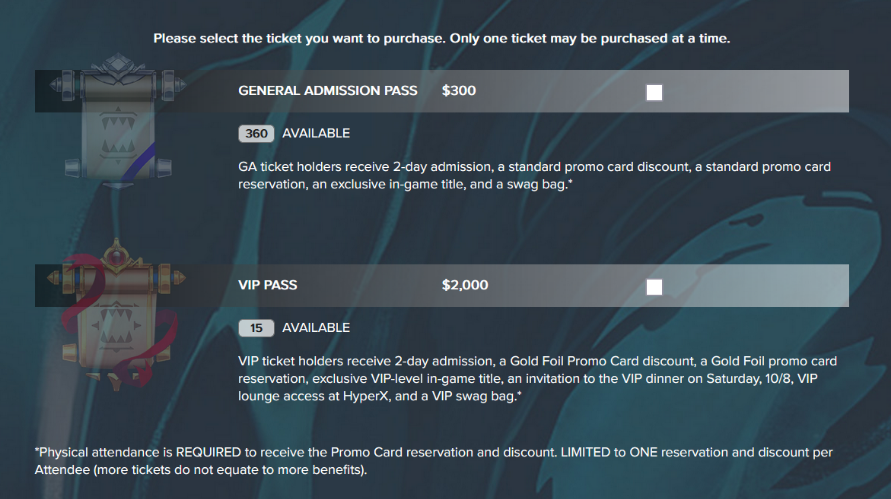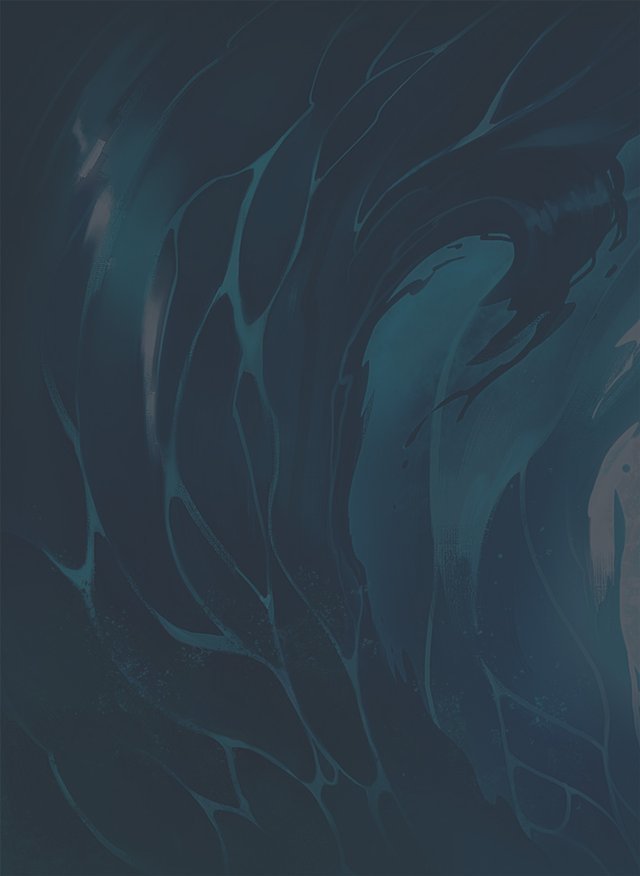 Upcoming Posts:
Roughly 24 hours from now I will announce the winner of our most recent HBD giveaway. If you haven't entered yet there is still time. Entry will be open until the winners post is created. Link to giveaway post--> https://hive.blog/hive-167922/@rentmoney/all-the-hive-dollars-this-topic-generates-is-yours-week-forty-three. Any other giveaways that I have not yet announced the winner for will also be included in "tomorrows" post. Those of you who are playing my alt Splinterland accounts will be happy to hear that I will be over on our stable to split the assets within the next day or two (see you then).
Tranche 1 License Sale
Each Node License is a transferable in-game NFT that may be activated once the Node Program is launched (target: Q4 2022). Licenses do not expire and are eligible to earn SPS and Voucher rewards indefinitely. LEARN MORE: https://peakd.com/hive-13323/@splinterlands/splintershards-sps-validator-node-overview-and-license-presale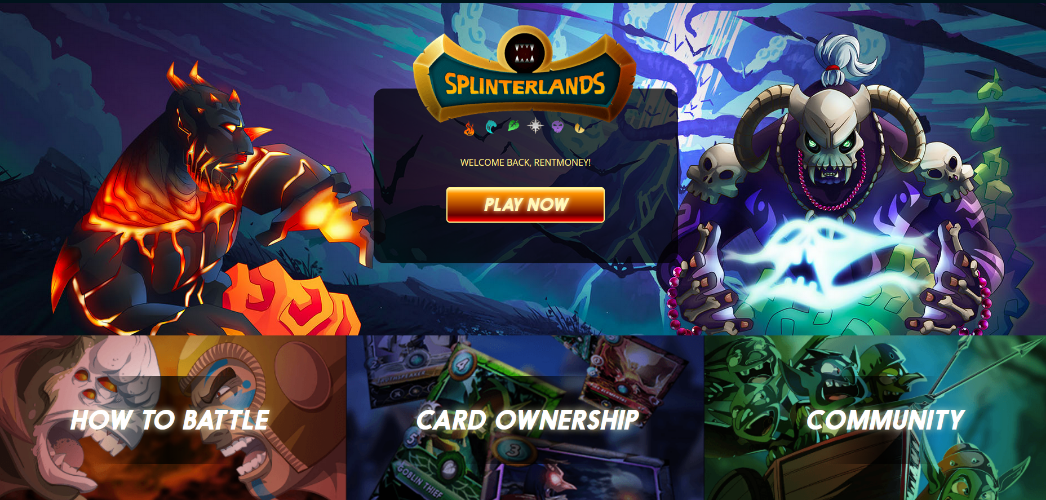 Posted Using LeoFinance Beta
---