HIVE IS GOING INSANE, CAN IT CLOSE ABOVE 1$?
---
Right now hive is performing really well and it seems the final move that will keep the hive above the 1$ is happening right now.
I am looking for the chart and Personally think HIVE has massive price action yet to come. I will share my insights and recent HIVE price in this article. So, please stay tuned until the end.
For all of those who aren't following me, please go and read the previous articles that I have written bout the importance of the 1$ mark for the HIVE to cross. And if one time that is crossed with sustainability then the potential that HIVE Posses comes into BIG.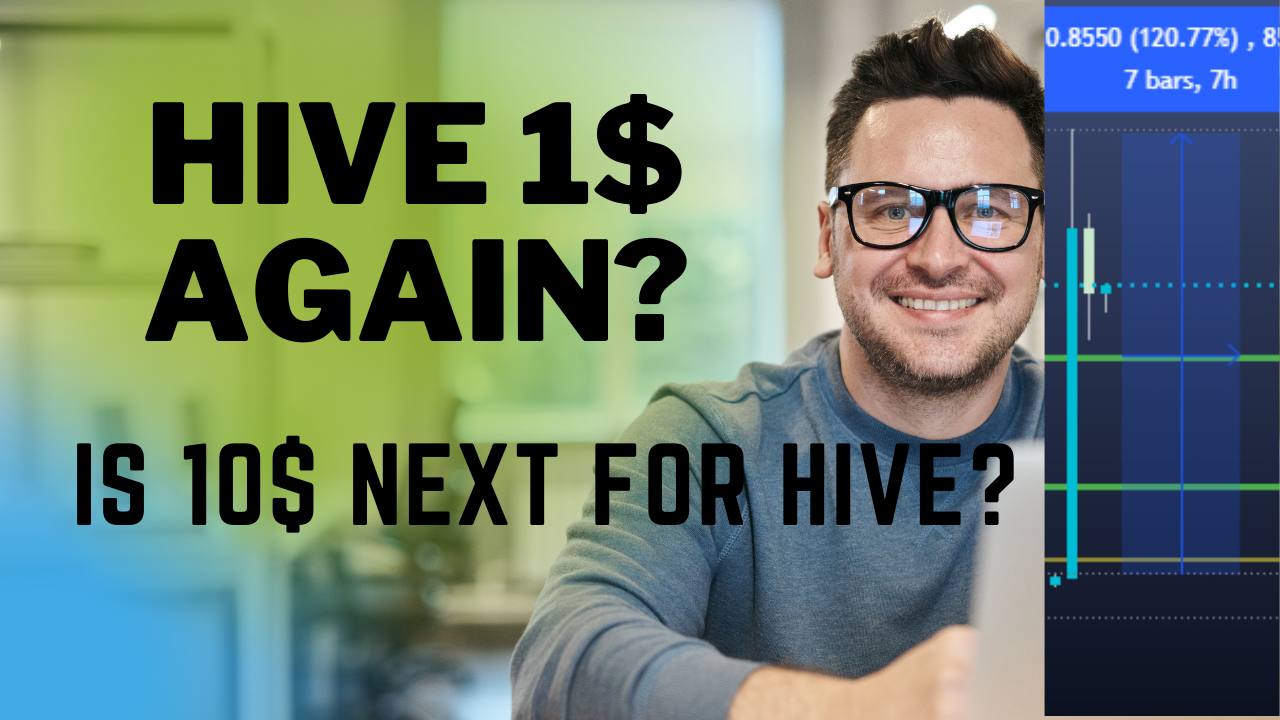 Let's start with what HIVE DID?
Today, I got the notification on my mobile saying that HIVE is above the 1$ mark which I was looking for for a long period of time and I was speaking about the same thing in my all post even most of the people were laughing at me. Thanks for that, That was my motivation.
Today HIVE pimped more than 100% for instance 120% in less than an hour. I watched the whole candle being formed and I was like this is going insane and isn't listening to anyone. Lol.


You can clearly look into the image above about the insane price action from our beloved HIVE token.
HIVE HAS TOUCHED 1$ MANY TIMES WHAT IS NEW? THIS IS USUAL?
NO, you are wrong, Hive has never closed above the 1$ mark in the hourly time frame all those moves that had happened previously were just a spike. All of them were rekt by the huge sell wall of IDK whose.
This time HIVE closed above 1$ Mark and Personally, I am optimistic about the price for going much higher than the dollar mark. The price isn't being a spike right now and just filling the liquidity or market orders which seems the biggest positive thing for the price of the HIVE.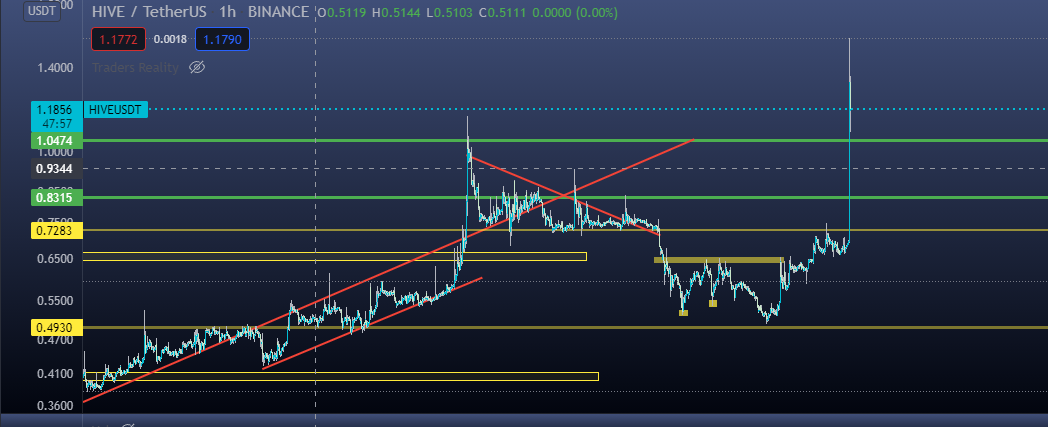 CRYPTO MARKET BEING SUPER BULLISH?
I have been telling you that the Bottom of the Bitcoin has been passed and we will see a big move. I am shouting the same thing 100 times that I also got bored writing about the same articles. You can see that thing happening. Bitcoin has made really great move again this week and right now it is valued at the 50K$ mark and I am sure these levels that you are seeing Bitcoin at right now, will provide huge support or act as huge support if something bad happens. And Don't expect BITCOIN to go to 10K again. Die if you think so.
WHY YOU ARE TALKING ABOUT BITCOIN IN THE HIVE ARTICLE?
This is because Bitcoin is king and it affects the whole crypto market. Bitcoin is bullish it means alts are super bullish and the thing is the same for all other cryptocurrencies out into the market. We can say right now HIVE is super Bullish because its turn hasn't come officially and it had already done so well. Just imagine when the turn of HIVE will come. It means when liquidity starts following from the top 20 to below coins. Mark my words. 2-3X is nothing.
So, What do you think about this move of the HIVE? Are you selling or being part of the pump? Be sure to comment down below.
DISCLAIMER:
This article is only for educational purposes. Please don't make any reference to this article. Use your own brain for your own money.
Posted Using LeoFinance Beta
---