I play this game for quite a time already and I must say it's fun. And even greater fun is because you can win both BTC and CHSB (the native token of SwissBorg).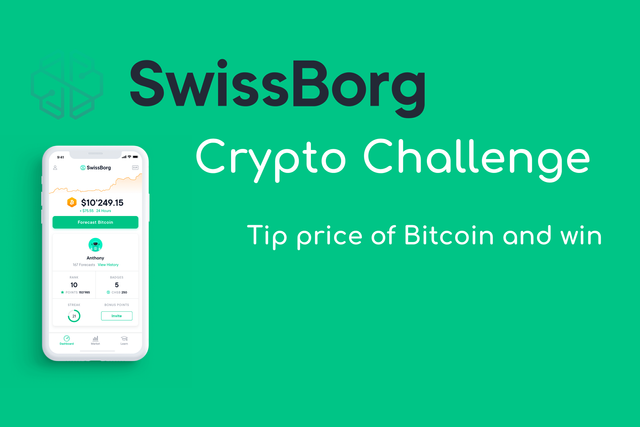 SwissBorg is a project, that competes with another crypto onboard and offboards applications such as Crypto.com. So simply said, you can purchase or sell cryptocurrencies over there.
SwissBorg Crypto Challenge
The beauty of this game is, that you compete for real rewards. And you need for it just one click per day. It used to be called SwissBorg Community, but they just a month ago decided to rebrand it. And I think it's a good step, because, before that, there was not obvious, that it's a game.
Simply put, there are two ways how to win crypto and what crypto you can win.
BTC
You can participate in the prize-pool, respectively you can participate in the win. If you will be one of the 20 000 successful users from 500k (at this moment there is over 240k players), you will get a part of the reward. First place takes at this moment 14k in BTC and the 20 000th places just about 5$ in BTC, but still something, right?
CHSB
By doing everyday tasks like tipping the price of Bitcoin for tomorrow or inviting friends, you can earn badges that are rewarded by CHSB. The funny part of this is that when I started to play, one CHSB was worth about 0,007 USD. Now it's about 1,4 USD per 1 CHSB. So earning 100 CHSB means you get 140 USD value of crypto.
The game will end when the prize pool will reach $500 000, so meaning 500k users, because SwissBorg adds 1 USD per new player. Then the rewards will be distributed.
So how to play Crypto Challenge?
It's simple, just do these steps:
Download an app SwissBorg - Bitcoin Price Prediction Game into your smartphone
Fill in your name and a cellphone number
Verify your account by an incoming SMS
Add a referral code YHZNEOA(yes, this is mine referral code, thanx)
Voila, that's it! Here are some examples how the game looks like. Enjoy your playing. If you have any question, just ask here down in the comment section and I will try to explain my experiences with this game.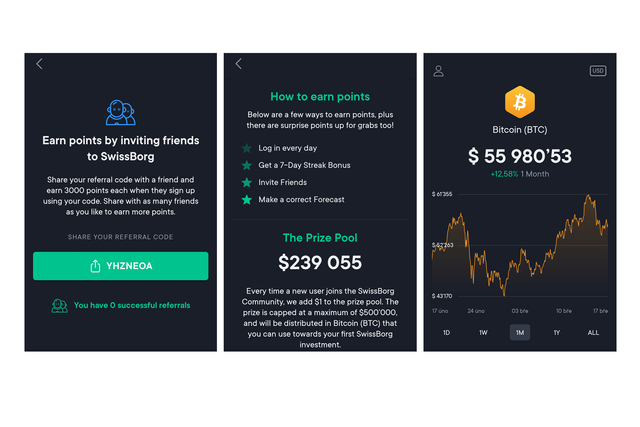 50% of the rewards from this post go to @ph-fund to support Project Hope Venezuela, which is an initiative created to grow. For more info click the logo of Project Hope: