50% to the breakeven point on dCity
---
I have been playing dCity since August 2020. However, I made my first major investment on the game by infusing 1200 Hive in October 2020. My decision to invest the sum of Hive on dCity and not power up to my account was the testament of my belief in the game. I should not repeat myself again but I think dCity is a perfect passive game for those players who do not have much time to engage daily but would like to use their brain for a variety of card combinations. It keeps you busy when you are in it for sure.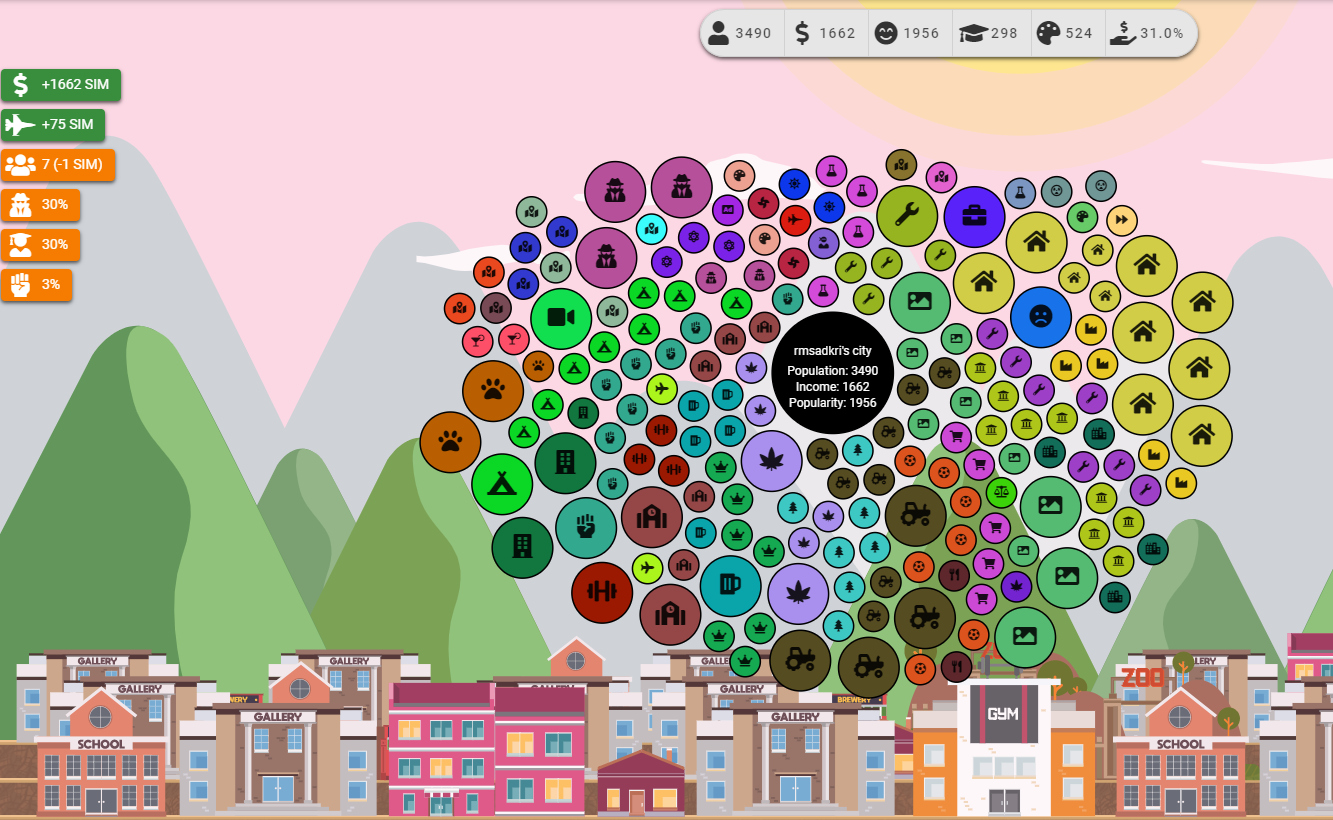 I cannot believe that it is already five months since I started playing the game. And, I am 50% into the breakeven point of my total investment in the city. In addition to my initial investment there were many subsequent regular SIM investments I infused into the game. Based on my calculation, I have invested 1719 Hive till today. As of now, I have earned 889 Hive in total. Here is a manual calculation I did on Excel.


With the current rate of earning I have in my City (1800 SIM in average), I will need another 87 days in total to have my investment returned in total. However, there is a caveat that I will for sure add more SIM income as my investment in the next 87 days. That will make this investment return a dynamic goal. Roughing the edges, I may need another 100 days to achieve the goal.
The investment return calculation I have here does not include the total SIM value of the dCity. My dCity is currently valued at around 1400 Hive. If I include that in my ROI calculation then the total Hive I have in my dCity is much larger. But, for the sake of the pure investment return calculation.
I am not that involved with dCity governance. I have not voted for any presidential candidate. I like the game and I hope the developers are working to make the game more engaging, sophisticated and more rewarding in the future.
My strategy with dCity economics is to cash out the 50% and invest back the remaining 50% of the daily SIM income. I optimize my city by buying cards in the market. Lately, I have been focusing on buying cards that give me more SIM per dollar.
Posted Using LeoFinance Beta
---