The D-Day. Bank of Canada increases the rate by 50 basis point
---
Eventually, it happened. I have posting my frustration with these hikes on @leofinance for the last couple of days. As expected, the Bank raised the interest rate by 50 basis points taking it to 4.25%. This is the seventh policy rate hike this year.
It means more monthly mortgage payment and higher interest payments for my line of credits. Things are looking rather dark for average consumer. I am not mad that the Bank is exercising it's tools but I am frustrated the way it folded.
A commoner like me could look beyond the obvious payment and money distribution trend that the government failed to or chose not to. Had they been more prudent of the situation at hand and avoid looking at this fresh crisis from the tainted glass marred by historical bias of 2008 and 1970, they would have initiated the tightening sooner.
Also, it is gut wrenching that the government did not even performed a due diligence in distributing free money to individuals and businesses. The Auditor General of Canada noted that almost $4B dollars were given to individuals and businesses that should not have been given. They are also saying the amount is considered lost as there is no way the Government will be able to recover those funds. How shameful is that. The Government should apologize to the general public for this madness.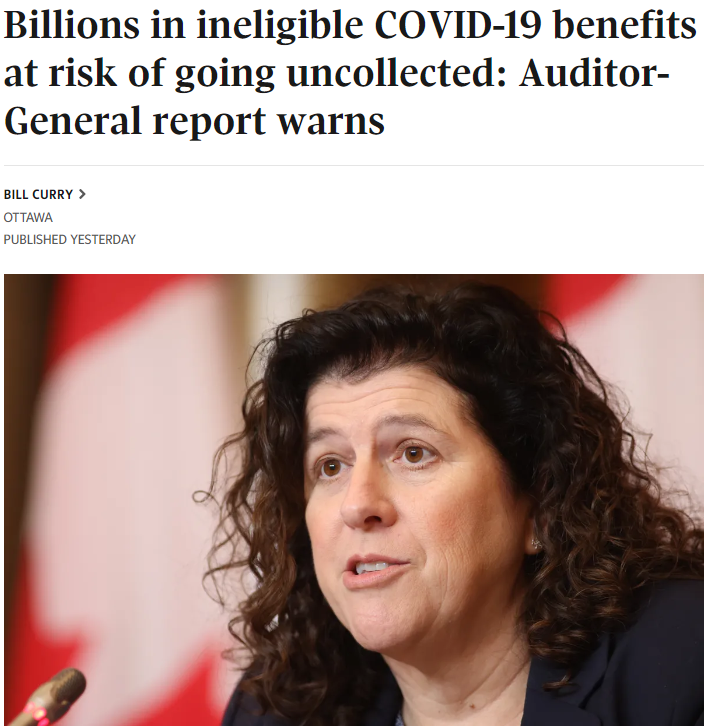 There is additional $24.7 billion that needs to be investigate further. That means, the overpayment amount could go higher showing the negligence and carelessness that went into the process.
It this enough?
I am not so sure about that. It looks the language in the BoC press release departed from their previous rhetoric tone of - we need to increase the rate further- to - we will see. The language indicates that the Bank seems to hold on to this rate for at least the next 3 months. They will be looking at the market data and core CPI numbers.

That also means my mortgage payment, thankfully, will not increase for the month of January and February. The next date is in March 2023 and hope the Bank won't have to increase the rate again.
Let's see what they will decide to do again next year.
Posted Using LeoFinance Beta
---