Binance and Cristiano Ronaldo
---
Hello Crypto Lovers and Football Lovers, who knows, maybe you will have Cristiano Ronaldo NFTs soon. But I will wait for Messi :)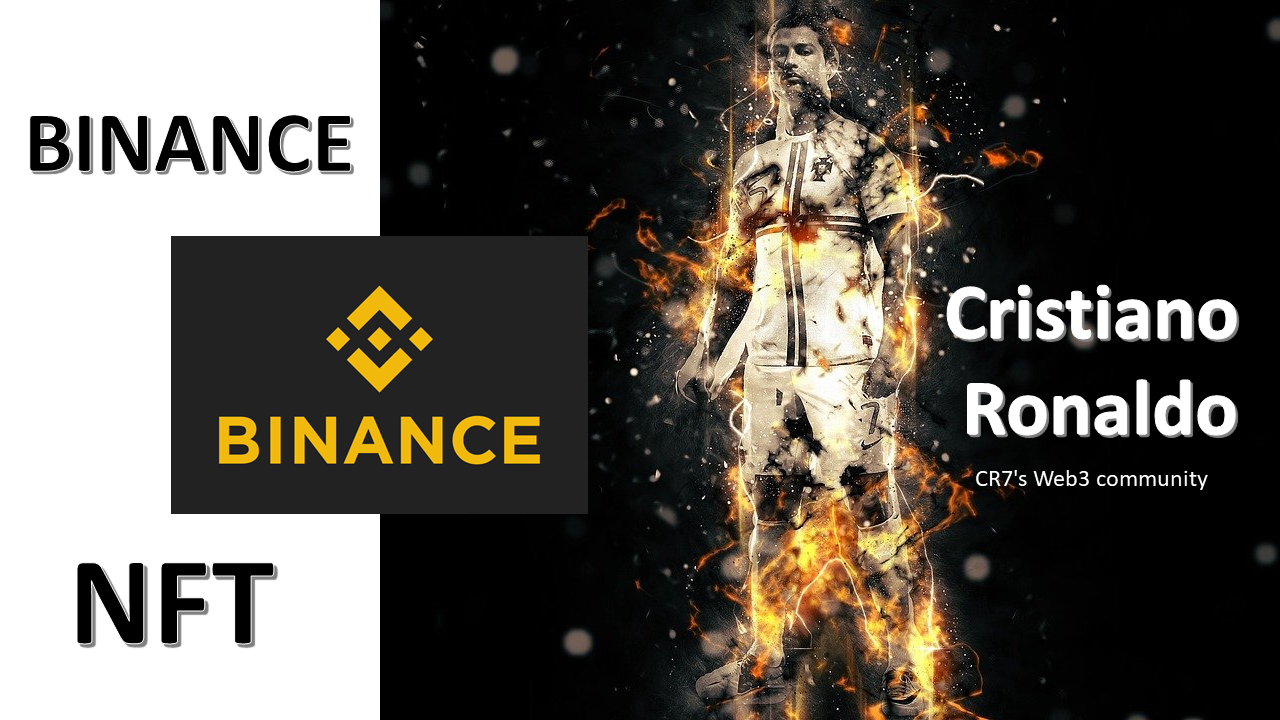 Cristiano Ronaldo, one of the most popular football players in the world, had an indirect relationship with the crypto world when he was in the Juventus team, but now he has made an agreement with Binance directly. The basis of this agreement is NFT.
#Binance 🤝 @Cristiano 🐐

We're kicking off an exclusive multi-year NFT partnership with football legend Cristiano Ronaldo.

This is your opportunity to own an iconic piece of sports history and join CR7's Web3 community. pic.twitter.com/3j1lKcqrbn

— Binance (@binance) June 23, 2022
These NFTs will form collections of iconic images of sports moments that we can call immortal in football history.
Full details of this deal have not been disclosed, but it is possible and rumored that people with NFT collections will be able to attend football events and have signature Ronaldo sportswear accessories.
At a time when we are concerned about the future of cryptocurrencies, I welcome the participation and involvement of popular names and institutions in crypto technologies.
See you in good news @leofinance readers, stay with love and peace..
TR
Merhaba Kripto Severler ve Futbol Severler, kimbilir belki de yakın zamanda Cristiano Ronaldo NFT lerine sahip olacaksınız. Ama ben Messi yi bekleyeceğim :)
Dünyann en popüler futbolcularından olan Cristiano Ronaldo ,Juventus takımındayken de dolaylı olarak kripto dünyasıyla ilişkisi vardı ama şimdi ise doğrudan Binance ile anlaşma sağladı.Bu anlaşmanın temelinde NFT var.
Bu NFT ler futbol tarihindeki ölümsüz olarak adlandırabileceğimiz spor anlarının ikonik görüntüleri koleksiyonları oluşturacak..
Bu anlaşmanın tüm detayları açıklanmadı ama , NFT koleksiyonlarına sahip olan kişilerin futbol etkinliklerine katılabilmesi ve imzalı Ronaldo spor ürünleri aksesuarlarına sahip olabileceği de ihtimaller ve söylentiler dahilinde.
Kripto paraların geleceği hakkında endişelrimizin olduğu dönemde popüler isimlerin ve kurumların kripto teknolojilerine katılması ve dahil olmasını olumlu karşılıyorum.
Güzel haberlerde görüşmek üzere @leofinance okurları, sevgiyle ve barışla kalın..
Posted Using LeoFinance Beta
---