My 153 Cent Trasformed 7 Hive😉 How ?
---
First of all, hello everyone. In a moment, I will tell you how my 153 cent tribe token turned into 7 hive. This post is not for investment purposes. Just my personal experience.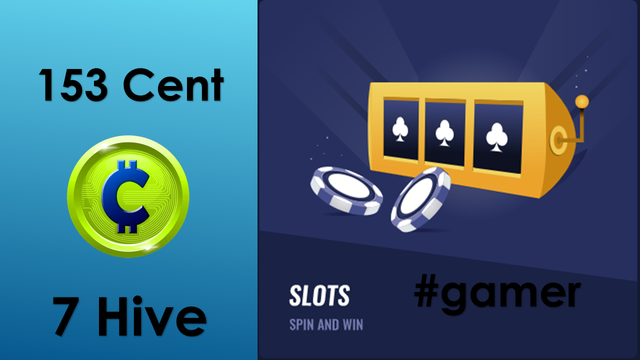 One of the reasons why I like the tribe Hive engine tokens the most in Hive is that the tokens we earn with these tags, which seem like a small amount, can be made valuable by trading on Tribaldex. But today, what I want to talk about is to share a site that I love.
I just sold the 153 Cent tokens (becoming popular on Hive Engine ) I earned using the #cent tag in my content on Tribaldex. You can see the picture below.
I sold my 153 Cent on Tribaldex and earn ->2,5 Hive I have

Then I login to (Hive/Steem Gaming Site)
There are a lot of nice games on this Kryptogamers website where bets can be made with hive and steem cryptocurrencies .
My favorite game is slots.
I like to bet very small amounts from time to time. And most of the time I go black. Today is one of those days.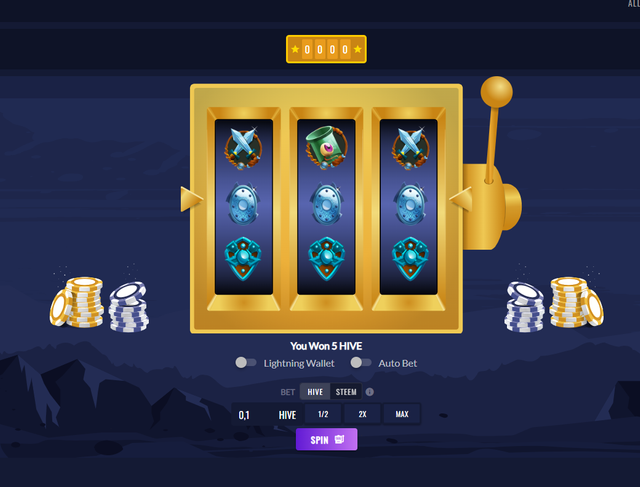 I like to play with small bets, using only 0.1 Hive I think I won 5 Hive when I did 20 or so spins / rolls / spins. This means 50x, in fact, if you examine the winners page on the site, we can even win 500x. But I am not one of those lucky people today. I once won 100x but at that time I made 1 Hive bet.
Below you can see the bets I won and lost.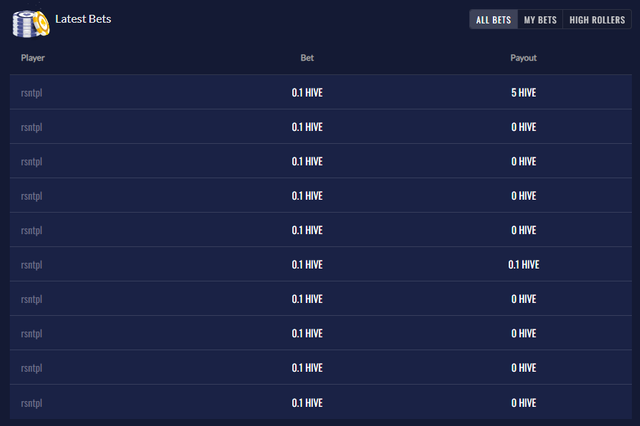 In fact, if tribe sites had a button and a roll per hour, users might be more curious about the hive engine tokens. One site I discovered while reviewing Hive engine tokens is kryptogamers. Maybe if there are friends using the gamer tag, they already know this site in their content.
You can login to the site using the Hive Keychain and with your username.
Website address for further review and information: kryptogamers.com
sources:
---