HIVE Is Heading To The Moon. HIVE Continues Its Rapid Rise, Hits A New ATH at $1.9.
---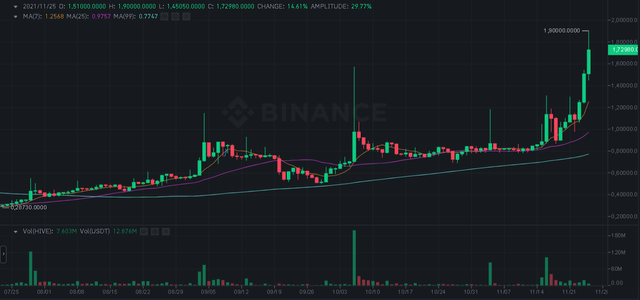 HIVE continues to rise, drawing long green candles for 3 days. It has achieved a great success by increasing approximately 80% in 3 days. It continued its rapid rise today and broke the all-time record with an increase of 45% at $1.9. It is currently trading at $1.73 and looks set to continue higher in the coming hours.
Recently, investments in Hive have increased significantly and in the last 3 days, these investments have accelerated much more. The Hive ecosystem continues to grow without slowing down.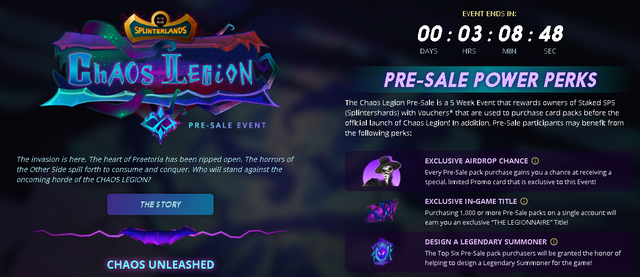 The Chaos Legion pre-sale event in Splinterlands has had a significant impact on the rise of HIVE. And there are only hours left until the end of this event, which lasted for about 5 weeks. Players and investors who don't want to miss the pre-sale event in Splinterlands are crowding to buy the last remaining packs. From time to time, the Splinterlands server gets very slow due to this busy.
More than 800,000 Chaos Legion packs have been purchased so far, excluding bonus pack rewards. With just over 3 hours left in the pre-sale, around 200,000 more Chaos Legion packs are expected to be purchased during this time. It looks like the next 3 hours will be quite hectic.
I would also like to point out that the Chaos Legion packs pre-sale event in Splinterlands will end in 3 hours, but the Chaos Legion packs sale will continue after 8 December. Therefore, the activity in the last 3 days will continue in the coming months.
I think HIVE will rise even higher in the future. HIVE has achieved great success in a short time and has grown into a huge community. The HIVE ecosystem will continue to grow rapidly without slowing down. I am also very lucky to be part of such a wonderful community.
Posted Using LeoFinance Beta
---