Hashkings: Look like I am loving this Hive Game.
---
I have already harvested twice my Land plots and used the buds earned by my Harvest to buy the seed in the market. The whole process of my harvesting, buying seed and water is already explained on my previous post here and here . My first post also contain links to the 3 very good tutorial written for "How to Play Hashking" also. So if this game slightly interest you then please free to check this game and tutorials.
Actually when I have purchased the Bundle in presale I got 8 plots, a single seed and single Water tower. Since I was limited by single seed I planted only 1 plot and without any research on seed.
Since my land plot is "South America" so I can choose from "Colombian Gold and Panama Red"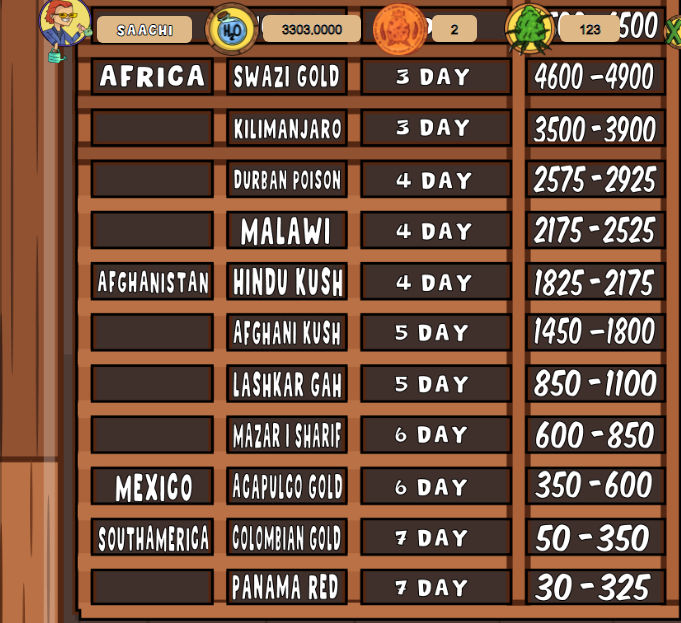 By looking into table it look yield of the "Colombian Gold" seed is good so I decided to plant Colombian gold seed this time in my plot.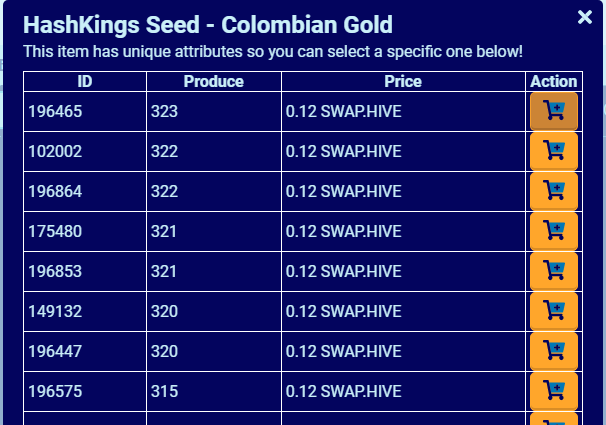 This time I planted 2 plots with Colombian Gold seed, One was already planted in mid week and Now I have 5 unoccupied plot.
Since rental market is also started , I am keeping these 5 plot unoccupied to check what it can give me in rental market.
Posted Using LeoFinance Beta
---