Solana - The Most Underrated Blockchain That Deserves Your Attention
---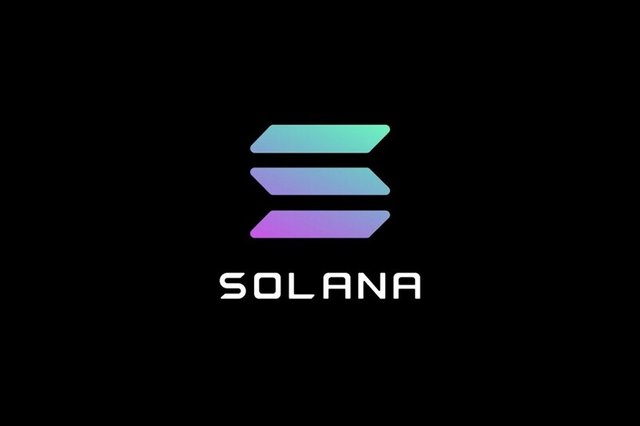 Why Solana?
Ethereum has been hailed as the ultimate infrastructure to build upon and despite high gas fees and suppressed price action, still manages to maintain the focus of the market. More recently DOT and ADA have come blasting into the top 5 and even though projects such as DOT do carry tremendous value going forward, there are other rivals that have not received much attention. Solana is one such project that boasts amazing speed and scalability, compounded by near zero transaction fees!
Solana is a project that caught my eye a couple of months ago and has recently performed extremely well. I was intrigued by SOL after I saw how bullish Sam Bankman-Fried and FTX were on the project. FTX also chose to build Serum on top of Solana, which is a DEX that recently launched. Serum is another project on Solana that I managed to pick up at around a dollar, the day it launched on FTX. Currently trading at $5.60, with an all time high of $8.20 and a market cap ranking of number 129 on Coingecko, Solana seems to be gaining market attention.
The average fee per transaction on Solana is $0.00001 and can accommodate 50 000 transactions per second! Scalability was once not considered that important but as adoption increases, Ethereum is evidence of how important it actually is in the next chapter of Crypto. Along with scalability comes the issue of fees, Solana meets both of these challenges head on and proves that it is indeed a high-performance blockchain worthy of more recognition and adoption!
Growing Ecosystem
The Solana ecosystem is growing and incorporates blockchain gaming, DeFi and Web3 as it positions itself for global adoption. There are a couple of DeFi projects, such as Orca that are still very conservative when it comes to TVL but I think that the majority are still to realize the DeFi opportunities that are available on Solana.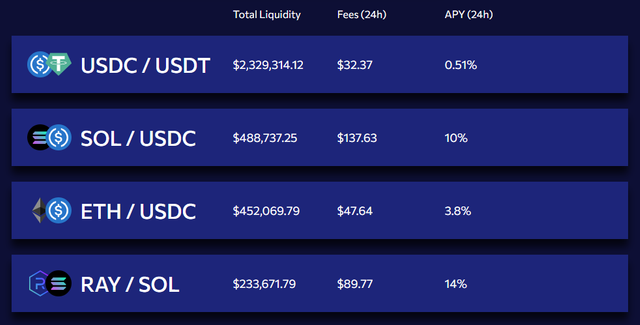 Orca looks like an interesting option for larger scale farmers and I have a sense that there are going to be a number of Solana DeFi projects making some waves in the coming weeks and months. I have a few other projects that I am watching closely and will be updating my readers on some potential Solana DeFi investment opportunities that I am likely to explore.
As always this is not investment advice. Please do your own research and I hope you find some future gems along the way!
Posted Using LeoFinance Beta
---