Battle of the Day : Flying Magic Death
---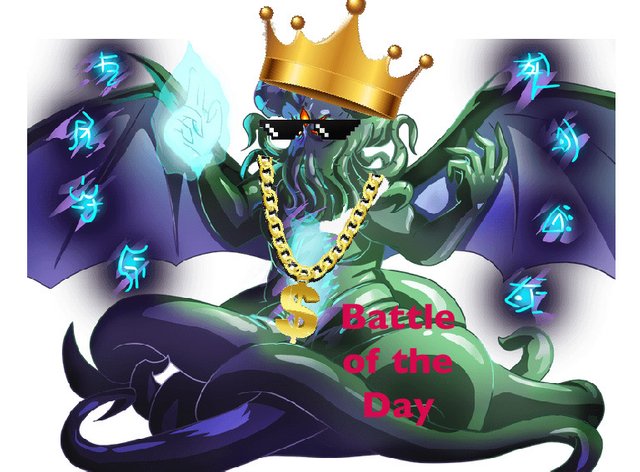 Todays battle of the day is Death VS. Fire. let me give you a spoiler about this battle. Death Put out fires Fire lol.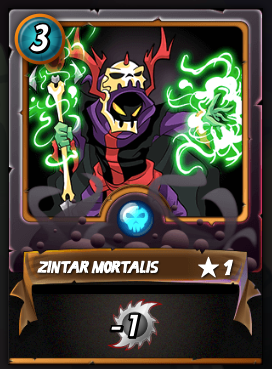 Summoner
for the summoner of this battle I Chose Zintar Mortalis to help reduce the amount of melee attack damage my opponent can deal.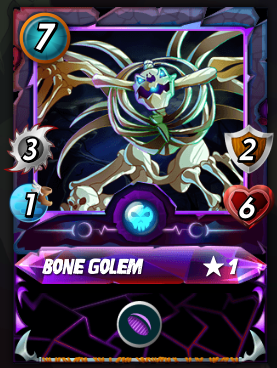 First Position
in the first position I chose Bone Golem, this was done in the event that my opponent chose the water splinters because Bone Golem has the void ability which reduced the amount of magic attack he takes. to my luck my opponnent didn't choose the water splinters.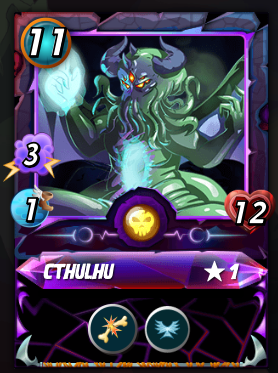 Second Position
In the second position I chose Cthulhu cause he has flying to negate the earthquake battle condition and he has a ton of magic damage.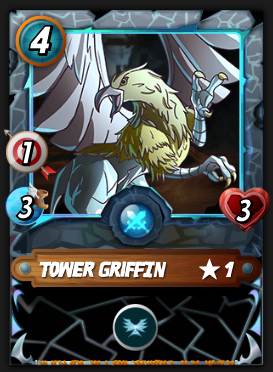 Third Position
In the third position I chose Tower Griffin because I wanted a range splinter that had flying to negate the earthquake battle condition.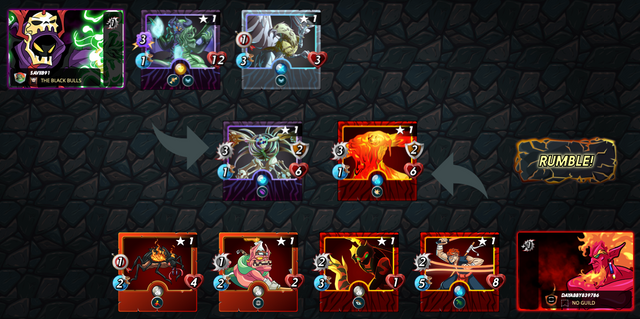 Round One:
In the first round I wasn't quite sure that my team would be able to win this battle, not cause my splinters aren't strong theres just a lot more attackers on my opponents team.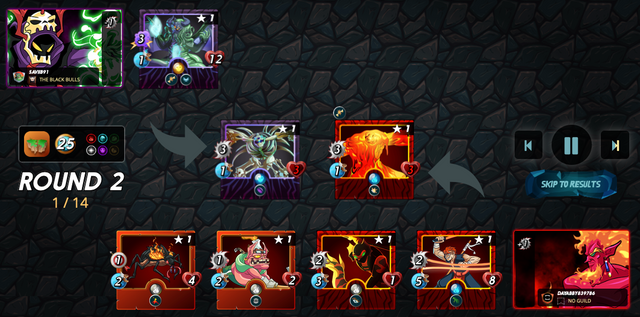 Round Two:
My opponent was able to take out my tower griffin, I in exchange was unable to take out any of his splinters. this pic is taken pre earthquake, after the earthquake my opponent lost two monsters.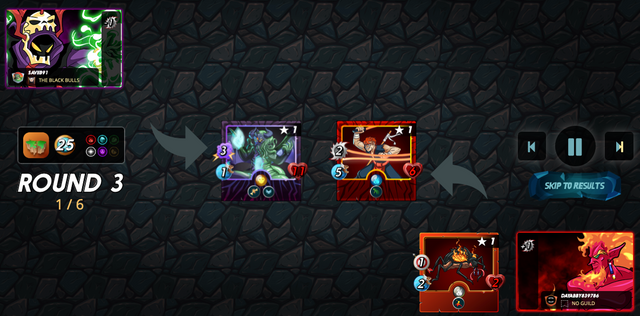 Round Three:
By this point in the battle I knew this battle was mine to take home. most of the damage that my opponent took was from earthquake. just looking at Cthulhu's health he would take this battle no problem, not to mention he doesn't get effected by earthquake.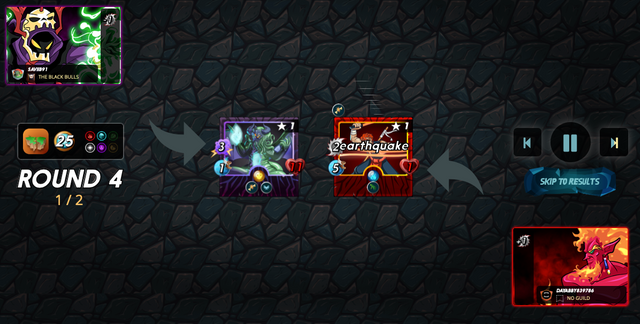 Round Four:
this was the round my opponents last card bit the dust securing me the win. if earthquake didn't kill him Cthulhu would have taken him out with the quickness.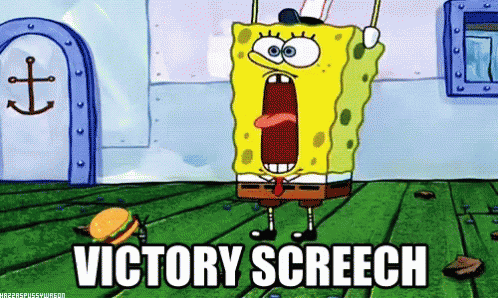 If you are looking for a guild look no further, The black bulls currently has openings and would like to invite you to join.

---